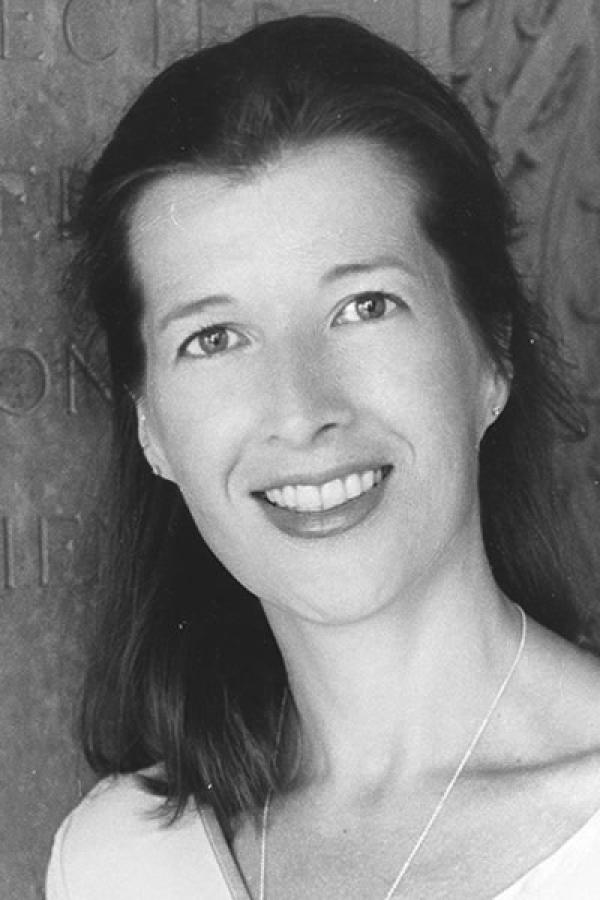 Bio
Suzanne Matson is the author of three novels published by W.W. Norton: The Tree-Sitter(2006),A Trick of Nature (2000), and The Hunger Moon (1997). Her books of poems are Durable Goods (1993) and Sea Level (1990), published by Alice James Books. Her poetry has appeared in such journals as the American Poetry Review, Poetry, Boston Review, Poetry Northwest, Southern Poetry Review, Harvard Review, Indiana Review, Seattle Review, Shenandoah, and Washington Square Review. She is the recipient of fellowships from the Massachusetts Cultural Council and the American-Scandinavian Foundation, and her essays have appeared in periodicals such as the New York Times Magazine, the Boston Globe, Child, the Seattle Times, American Poetry Review, Harvard Review, and Mid-American Review.
Author's Statement
I was standing in a parking lot at the end of a long day, car key in hand, when I got the news over the phone that I'd been awarded an NEA fellowship. Oh, the immediate and total happiness!  My novel, revised four times and counting, had felt very far away that day, that month, silenced by the business of earning a living. But here it was again, the novel, miraculously returned to me through the voices of writers from the NEA panel saying through their collective vote of confidence, We've got your back. And the big, impersonal government -- somehow it had my back, too. As did, I couldn't help but feel, the nice young woman on the phone delivering the news. All to whom I was very grateful. And now it doesn't matter that the novel is getting fresh ideas about the way it wants to be revised again. The fellowship ticks in my pocket, a multiplying gift, full of time and benediction.
Excerpt from Vera Killorn
By and by the girl forgets about her grief, whatever its exact nature consisted of. Vera never had the energy to plumb it, and is relieved to let it go. She announces that it's time for their walk, raising the window higher to sample the day. This city washes itself regularly in sweet, mild rain, the air scrubbed perpetually by the river and the pines. Vera's lived in half a dozen places and could recognize them all by the air alone, eyes shut. There was the alpine tang of Scotch Coulee -- mineral with cold in winter, pungent with sage and juniper in the warmer months. The hot breath of a coal mine, where sometimes she let a boy walk her down the slope after a dance, just for a little kiss. The acrid smell of Detroit. The grassy smell of Indianapolis. She can't recall the scent of Lehtimäki, but thinks if she breathed it again she would know it. No, never mind, she does know:  birch sap, sweet and minty, and charcoal. And in the winter the zero smell of snow, a kind of cold that scours out all else.
Vera is slower than she'd like to be at taking the two flights down from her apartment; she grips the rail. There is also a smell to her building, one she notices only faintly now, before she leaves it, but will feel welcomed by when she returns home. Not technically a good smell, but one she has grown used to and fond of because it means refuge. She supposes its chief ingredient is the melange of ghost-meals prepared by all the residents in their rooms, current and past, all the stirrers of pots minding their own business, sharing only this trace of their presence. The cooking smells meet and mix in the still column of air that is the stairwell, hovering there with the dust motes, no place else to go.
Vera is slow, too, at walking, even on the level sidewalk, but the girl seems to like her pace; they have always been a well-matched pair. The boy -- she loves him, bless his heart -- but what a dynamo. She bought him his first bow tie and matching tweed cap and jacket when he was four. He is four years older than the girl -- old enough to drive now -- and always has Vera in stitches, imitating people from television, cracking jokes. But such energy. Vera was relieved when his visits petered out a few years ago, just as the girl was getting old enough for hers. He had camp, he had Little League, football practice, anything that kept him vaulting forward like a stag. He doesn't fit in her apartment anymore for long stays, all broad shoulders and restless bouncings, and she is glad to bless him at a distance. But this girl. They seldom need to talk. The girl is ready to do anything, go anywhere, and when they return to the apartment after their excursions, and Vera turns on her programs, the girl has her library book, and they are just fine together.           
This morning they are going first to Meier and Frank, and the girl is watching the sidewalk, with its embedded particles of glitter. She knows that Vera doesn't have the answer about those particles; they have wondered about them together before. Vera guessed mica, or glass, but it's almost better not knowing. The girl always watches the different sheen the sidewalks take on depending on the light. There are only certain city blocks, on Broadway, that have them.           
They used to hold hands, the little sticky one in Vera's gloved hand, but not, of course, for two or three years now. Which is fine. She did like it, but the girl is growing up. And Vera has her pocketbook to manage and sometimes her umbrella, though no need for it today. With her niece even with the top of her head now -- maybe even taller? -- there is a tip in the balance of things. Vera feels that if she stumbles, or is taken by the wave of dizziness that comes upon her now and then, she would reach for her niece's arm to steady herself. Just last year, that wouldn't have been the case. She would have reached for a wall or a rail or a bench or a tree. Now there is this tall person, who is definitely slowing her steps on Vera's behalf, on whom she could lean.