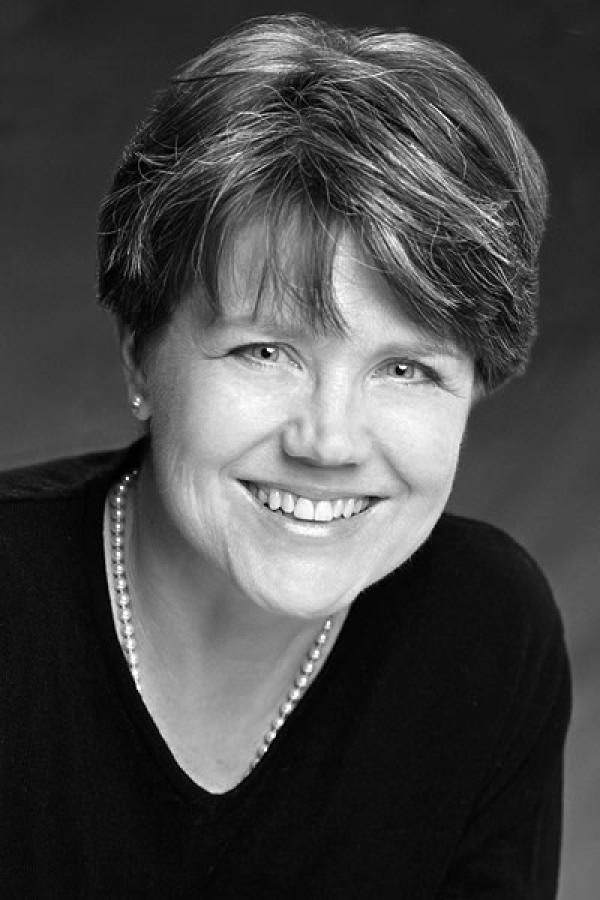 Bio
Teresa Scollon's first book, To Embroider the Ground with Prayer, will be published in 2012 as part of Wayne State University Press's Made in Michigan series. Her chapbook Friday Nights the Whole Town Goes to the Basketball Game was published by Michigan Writers Cooperative Press in 2009.
Her work has appeared in Dunes Review, Spoon River Poetry Review, Nimrod, Third Coast, Damselfly Press, and online at Split This Rock. Former book review editor for ForeWord Reviews, she is a frequent reviewer, and has produced community radio.
She has largely worked outside the world of poetry: in corporate America and her own business. She's raised dairy heifers and served as EEO Officer for the Wisconsin Department of Natural Resources. Along the way she studied poetry.
Recent writer-in-residence at Interlochen Arts Academy, of which she is an alumna, she was poetry fellow for the 2010 Prague Summer Program. A native of Michigan's Thumb, she now lives in Traverse City, Michigan.
Author's Statement
Working poetry in around the edges of other responsibilities works for a while, but it's important, at some point, to have room to focus only on writing. After a gig as a writer-in-residence at Interlochen Arts Academy, I realized that my writing had changed and I had changed. I felt I was at last in the center of my life. After Interlochen I just couldn't imagine going back to a life in which poetry was relegated to the sidelines.
I had to, however, and pieced together a work life of teaching and editing, but was frustrated to see my time and energy gobbled up by those concerns. When my employer gave me an ultimatum: full time or no time, I swallowed hard, but chose poetry. I lost my job. Two days later, the NEA called with the news of this grant. I was speechless and remained so for hours. And then I wept. For joy, in relief, and in gratitude. I felt, and still feel, humbled, elated, and blessed with impossible luck.
It is as if I've been alone in a locked room, trying to spin straw into gold, feeling kind of grubby and desperate, when the door opens and a fairy godmother or an angel or a talk show host walks in and says, "Surprise! We have a commitment to developing a national literature and we like what you've been working on in here. Hang in there." Hallelujah.
I am very grateful to the NEA and am working hard to be worthy of this honor. Many, many thanks.
Drought Year
    -- for my father
He was sick in a drought year: a time when ruin comes
           in increments--each sunrise,
each cloudless noon brings a thousand tiny deaths
           and panic lies clock-heavy
on the chest, counting, counting--
One morning, he told me, he couldn't sleep
           so he got up and drove out
to look at the parched fields, the screen door's
           creak the only sound
in the quiet house. Where he lived the fields lie flat
           and open, ancient lake bed
young to this air--the only place his fear
           could spread and quiet.
He passed rows and rows of midsummer's growth:
           white beans and corn.
Faster and faster, a sea, a blurred sea of green
           and sage green, then slower,
rows and rows again. He knew each row was a
           farmer's spring prayer
put into the ground pass by pass: the steady knocking
           journey down the rows,
the tractor's heat and drum, the tense muscle-focus
           as the row end approaches,
hard left steer into a teardrop turn, definite pull
           to raise the planter,
then hard right, and at this moment, everything
           is tight and engaged--
the animal tractor spinning, dirt spit out
           under the wheels,
the wide sweep of the raised planter, a feathered fan
           swinging behind,
like the wheel and stomp of the Sandhill, courting.
           The weighted sway
of the planter, movement in an old circle, heading
           by feel toward what lies ahead--
this is the farmer's dance for each row's end, each row's
           beginning, new hope
ribboning behind. Now at midsummer, each young
           plant hunched against
further loss, leaves shuttered and luminous, the pale
           undersides thrown up
and glimmering like aspen. Not enough. What if
           there is not enough?
Rain. Life. Time. This is the world my father knew:
           the farmer's returning
again and again to embroider the ground with prayer,
           the rows of small lives, great birds
calling overhead, the girlish twirl of the earth around
           the sun, all balanced
in a great delicate blackness larger than our knowing,
           larger than our imagined
God. But this morning it began to rain, a whisper,
           so soft it had to be noticed,
and he saw the crops as they stood under the rain.
           The shuttered leaves began
to open in the slow, wondrous way plants move.
           They reached up for more
in the loved gesture of trees, a motion of hope,
           to take in whatever comes.
He told me when it began to rain, he saw the crops
           saying thank you, thank you, thank you.
He was trying to tell me this is all beautiful, this is all
           so beautiful. He drove
a little longer, slowing, his arm propped in the open
           window, feeling
rain bead on his arm, that loved arm, moisture
           beading on his face.
And moving slowly, he let himself be turned,
           gently, toward home.
(First published in Third Coast)