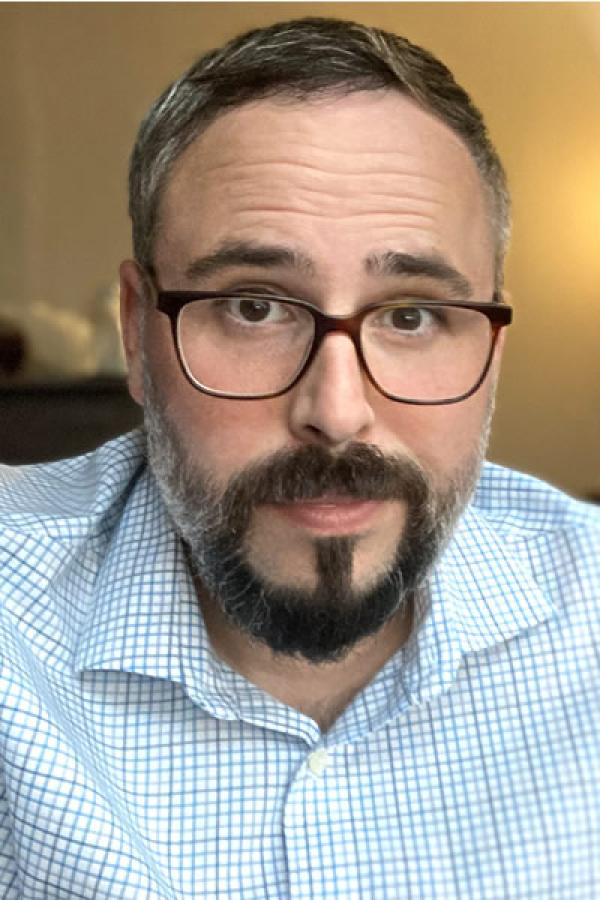 Bio
Tobias Wray's No Doubt I Will Return a Different Man won the CSU Poetry Center's Lighthouse Poetry Series Competition. A summer residency at Arteles Creative Center in rural Finland supported the first draft of a second collection on love and trauma, as well as an essay project on the sublime, both of which he is gratefully refining now. His work has found homes in Adroit, Blackbird, Hunger Mountain, Meridian, Verse Daily, and the Georgia Review, as well as in Queer Nature: A Poetry Anthology (Autumn House Press) and Poetry Is Bread (Nirala). He holds a PhD in creative writing from the University of Wisconsin-Milwaukee where he was a James A. Sappenfield Fellow, as well as an MFA in poetry and translation from the University of Arkansas in Fayetteville. He teaches poetry at the University of Central Oklahoma in Edmond. 
If you are reading this, you likely have given some of your life to the belief that poetry is worth the climb. I have lived in at least ten states, two countries, and pursued three graduate degrees believing in poetry. I grew up in rural communities where resources are a consistent barrier. I wrote poems anyway. Now, I write, and I teach, and I like to go hiking. Scaling an actual mountain, hiking up the ribbon path to a rocky ledge and looking out, legs shaking, at the distance filled with light and shadow—you realize, of course, it's true. It is worth it. Moments like this one offer us vistas beyond belief. New poems arrive. But it can be a slow process, that unending apprenticeship, this climb.
Such an investment on the part of the National Endowment for the Arts feels like a dare to keep going. I am deeply grateful to see more of the path ahead because of it. This fellowship will allow me to significantly shorten the time and personal resources it would have taken to finish current projects, thus giving me hope that more of these poems and essays will be out in the world soon, showing me what to write next.