Alana Marie Levinson-LaBrosse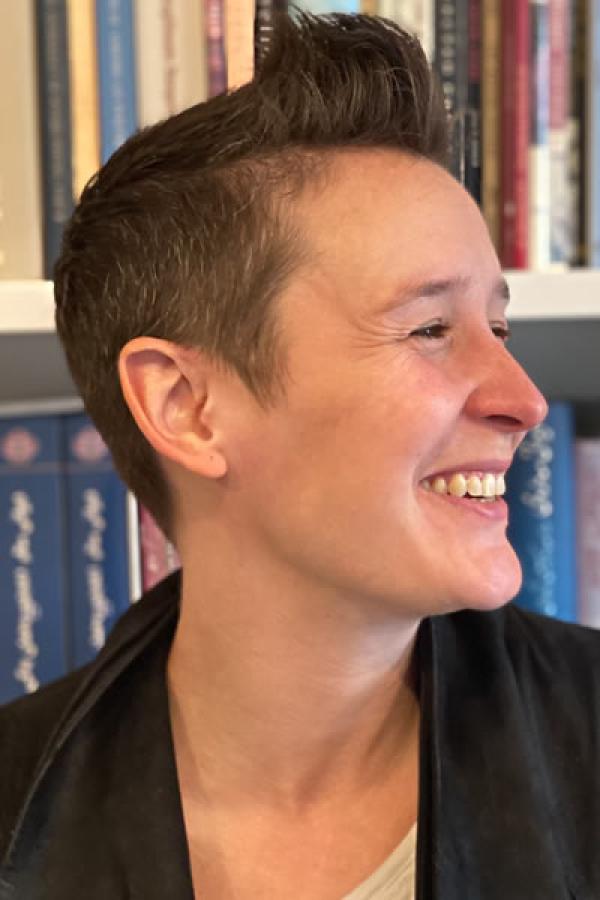 Bio
Alana Marie Levinson-LaBrosse is a poet, translator, and assistant professor at the American University of Iraq, Sulaimani (AUIS). She earned her PhD in Kurdish studies at the University of Exeter, specializing in 19th-century poetry, and holds an MFA from Warren Wilson College as well as an MEd from the University of Virginia. Her writing has appeared in Modern Poetry in Translation, World Literature Today, In Other Words, Plume, Epiphany, Sewanee Review, the Iowa Review, and Words Without Borders. Her book-length works include Kajal Ahmed's Handful of Salt (2016), Abdulla Pashew's Dictionary of Midnight (2019), Nali's My Moon Is the Only Moon (2021), and Farhad Pirbal's The Potato Eaters (2023). She serves as the director of Kashkul and was the founding director of the Slemani UNESCO City of Literature.
Project Description
To support the translation from the Kurdish of the poetry collection I Write Yousif by Hero Kurda (b. 1989), the pen name of Hero Husam ad-Din. In contrast with violent acts by the Islamic State during the book's publication, the poems in I Write Yousif treat the body with tender specificity rather than shame, torture, and condemnation.
This fellowship from the National Endowment for the Arts, the first for Kurdish literature in the organization's history, welcomes a severely underrepresented language and culture to English. In 2011, when I moved to the Kurdistan Region of Iraq, there were no book-length literary translations in English from Kurdish. For the last ten years, I have worked not only to learn Kurdish so literature from that area may find new audiences, but to establish, protect, and encourage a community of Kurdish translators who can support and celebrate each other, doing far more for the literature than I ever could alone. This fellowship recognizes me, and in doing so recognizes the community that I have endeavored to create, which has, in turn, transformed me. This fellowship honors everyone who has been, is, and will be a part of the community—now spanning three continents!—serving Kurdish literature in translation, encouraging us all in our efforts, and reinforcing the world's curiosity about the still largely undiscovered literature we love.