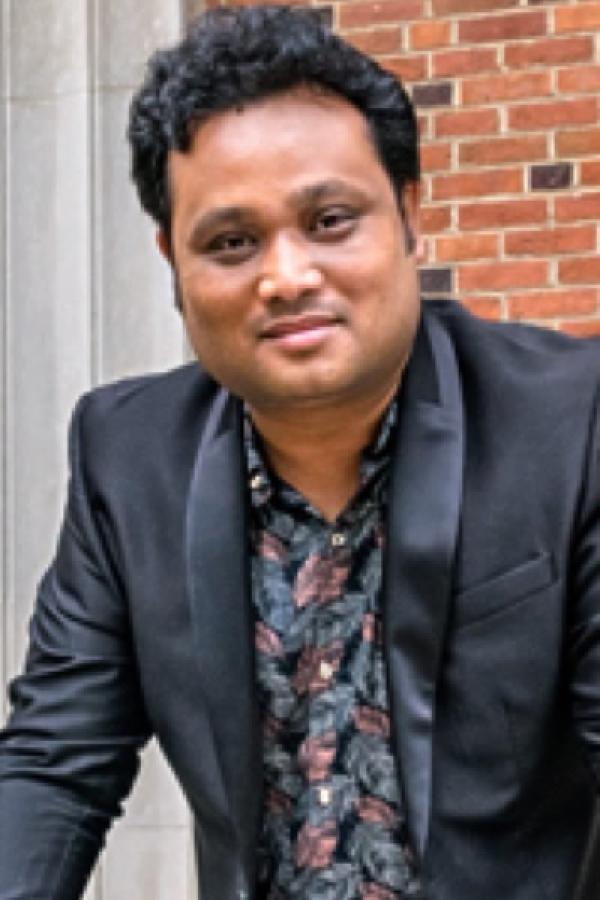 Bio
Aruni Kashyap is a writer and translator from Assam. He is the author of His Father's Disease: Stories, the novel The House With a Thousand Stories,and There is No Good Time for Bad News, a poetry collection. Along with editing a collection of stories called How to Tell the Story of an Insurgency, he has also translated two novels from Assamese to English: The Bronze Sword of Thengphakhri Tehsildar by Indira Goswami and My Poems Are Not For Your Ad-Campaign by Anuradha Sarma Pujari. He is an associate professor of English and creative writing and the director of the Creative Writing Program at the University of Georgia.
Project Description
To support the translation from the Assamese of the novel The Illuminated Valley by Northeast Indian author Dipak Kumar Barkakati. Assamese is one of 23 official languages in India, spoken by roughly 23 million people, and yet there are no book-length works of Assamese literature in translation known to have been released in the U.S. The Illuminated Valley (2005) follows the real lives of two American missionaries beginning in 1836 when the British East India Company colonized Assam and removed the Assamese language for all official and educational purposes. The missionaries overcome challenges to learn the Assamese language, establish schools, start a printing press, and publish the first Assamese literary magazine.
I grew up in Assam, India, writing and reading in Assamese and English before moving to the United States in 2018 to work as a professor of creative writing at the University of Georgia. When I wrote my first novel in English, The House With a Thousand Stories (Penguin 2013), I drew inspiration from great books of world literature and fiction written in the regional languages of India. Thus, when I see the predominance of Indian writers in English for the global market, it reminds me how insufficient the conversation about Indian literature is on the world stage. The ubiquitous nature of the Indian writer in English comes at the cost of the numerous writers who write in one of the 23 official languages in India. My entry into translation is due to this passion for supporting literature in the Indigenous languages of India. After all, only ten percent of India's population speak English. This group of people disproportionally represents India through their works, which is a serious problem. And this void is precisely what pushed me towards translating.
But this journey hasn't been busy. If it is hard to be a writer of color in the United States, harder to be an Anglophone writer who writes about an India that is unfamiliar in the global imagery. For editors, publishers, and agents, my homeland Assam, in Northeast India, is not Indian enough and doesn't fit into their familiar understanding/preconceived notions of India—even when the approach is well-meaning. Now, being a translator of fiction from this region is even harder in the U.S. literary marketplace, where only three percent of the work published is in translation. The NEA Fellowship hopefully means that publishers will take work from underrepresented literary traditions more seriously. Translated works in the U.S. are also heavily Eurocentric, and for a richer American literary space, it is crucial to shift the spotlights on the wider global South.
About Dipak Kumar Barkakati
The Illuminated Valley follows the lives of American Baptist missionaries Rev. Nathan Brown and Rev. Miles Bronson. The British East India Company colonized Assam in 1836. The novel depicts how Brown and Bronson overcame numerous challenges to establish schools, start a printing press, learn the Assamese language, and publish the first Assamese literary magazine Orunudoi, between 1846 to 1883. Bringing alive those times with richly drawn characters, their moral conflicts, tragic losses, this novel is a tribute and an expression of gratitude by Barkakati to their hard work, sacrifice, that gave birth to modern Assamese prose. The author of eight novels, a short story collection, and three novellas in Assamese, Dipak Kumar Barkakati is one of the foremost historical novelists from South Asia. His fiction has received high critical acclaim as a historical novelist interested in unheard but essential stories of India's past. But his work that has global significance remains undertranslated and underappreciated.