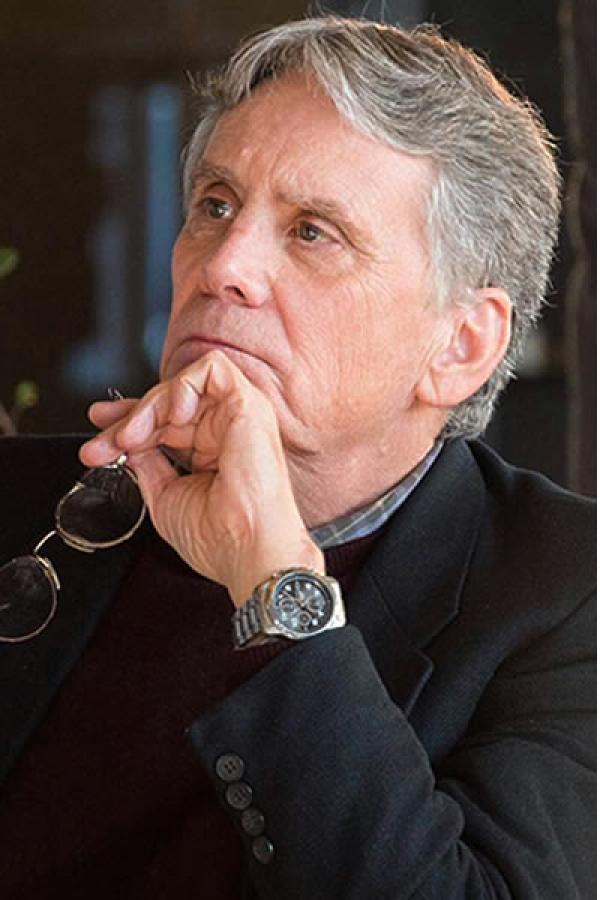 Bio
American poet, translator, and editor George O'Connell has taught creative writing and literature in the U.S., China, and Taiwan. He served as Fulbright Professor at Peking University and Fulbright Senior Scholar at National Taiwan University. In addition to numerous U.S. honors for his poetry, including the Pablo Neruda Prize, he has received two National Endowment for the Arts Literature Fellowships in Translation as well as Hong Kong Arts Development Council awards. He and Diana Shi codirect Pangolin House, an international journal of Chinese and English-language poetry and art. Their 2017 U.S. release of Darkening Mirror: New & Selected Poems by Wang Jiaxin, shortlisted for the American Literary Translators Association Lucien Stryk Award, was followed by Crossing the Harbour, a bilingual anthology of ten contemporary Hong Kong Chinese-language poets. Passages, a bilingual anthology of 13 contemporary Taiwan poets, and the focus of their NTU creative writing translation workshop, will appear in spring 2022 from Bookman Books.
Project Description
To support the translation from the Chinese of Impossible Paradise: Selected Poems by Taiwanese poet Chen Yuhong, one of Taiwan's leading contemporary women poets and herself a translator. Chen's poetry is rich in metaphor and imagery, and evokes the natural world, music, the elasticity of time, and life's universality, with an occasional excursion toward the surreal. This project will draw from Chen's entire body of work and be a collaboration with translator Diana Shi.
After nearly two decades translating and publishing Chinese-language poetry from the mainland, Hong Kong, and now Taiwan, I and my cotranslator remain deeply grateful to the National Endowment for the Arts for their recognition and support of this work, helping new literature become available to the English-speaking world, and thus for translation into still other languages. Though our selection of poets to translate is first to last about literary and aesthetic distinction, we are mindful of Taiwan's precipitous balance in Asia—a vibrant, youthful democracy only 100 miles east of China. We believe the survival of Taiwan's civic, artistic, and literary freedoms may depend in some measure on the cultural face this island nation offers to the world.
On a more immediate level, as I wrote in response to a previous NEA Fellowship, the work of writing is work, putting words in and taking words out, jockeying phrases, cutting what looked lovely in yesterday's draft, striving to capture, recreate, rematerialize, and somehow balance the whole truth of human experience as best one can. If the best writing stimulates and occasionally raises the consciousness of readers, it offers them nothing less than fuller, deeper life. Literature strengthens imagination, compassion, creativity, and flexibility in every field, including science, business, good journalism, and all the rest. No one can chart this effect, but the consequences of its presence, or its absence, are pervasive and evident everywhere.