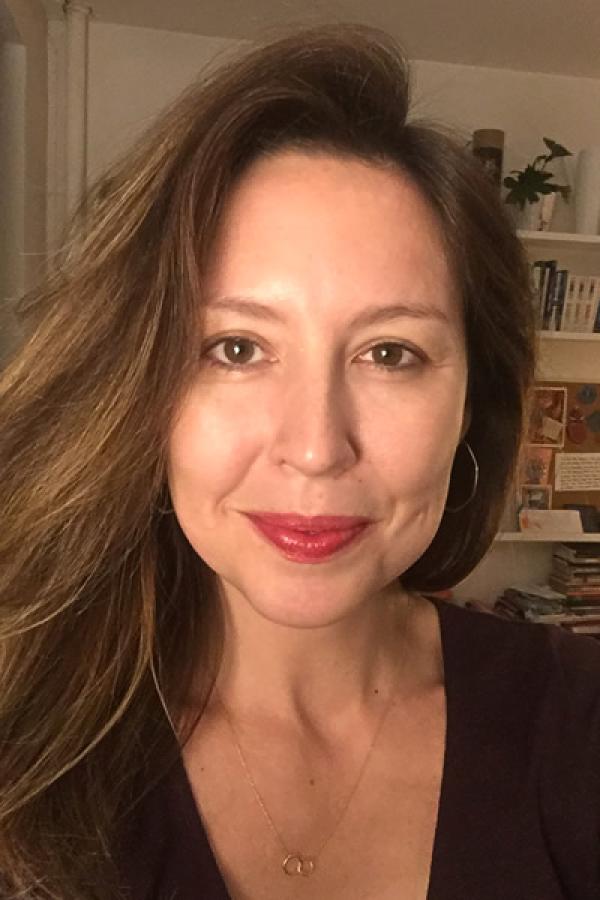 Bio
Hillary Gulley is a multidisciplinary artist whose practices include both writing and translation. Her literary work has appeared, most notably, in Smithsonian Journeys, the Washington Post, Words Without Borders, and Brick, A Literary Journal. She has translated numerous book-length commercial and literary novels from Spanish, Italian, and Portuguese, while benefiting from the financial support of PEN America, the Vermont Studio Center, the Mystery Writers of America, and the National Endowment for the Arts.
Project Description
To support the translation from the Spanish of the poetry collection Via Corporis by Mexican poet Pura López-Colomé. Born in 1952, López-Colomé is considered one of Mexico's foremost contemporary poets and translators. Via Corporis is a collection of 36 poems she published in 2016 that grapples with the mind-body connection and how language is both a wound and a salve in the healing journey. The poems are inspired by oil paintings by Mexican artist Guillermo Arreola, which were themselves inspired by old x-rays thrown out by a hospital in Mexico City.
A few years ago, after over a decade of working intensely as a full-time writer and translator, I was forced to step back from both to heal from a head and neck injury that had all but eliminated my word recall. Unable to use my mind the way I wanted, I decided to keep myself (or at least my hands) as busy as possible by building a studio space in my back yard. At that point, I genuinely didn't know whether I would return to writing or translation in any form, nor did I have any hint of a vision for how I would use the studio space if I didn't; I just knew I needed somewhere to store my piano and books. To cut costs, I paid someone cash to construct the shell of the building, while I learned how to run circuits and enough carpentry to finish the inside. Still, all the materials went on an interest-free credit card, which I had decided the universe would take care of in some form or another. During that long and necessary fallow period, López Colomé's Via Corporis was the only work that remained even remotely on my mind. About six months after I completed the studio, I had healed enough to cobble together the grant application for the project—the grant which, after taxes, now serendipitously covers the remaining balance on that credit card. This is all to say that this funding has given me the literal space in which to complete not only this project, but hopefully many more to come, and for that I am incredibly grateful to the National Endowment for the Arts.
About Pura López Colomé
Pura López Colomé is one of Mexico's foremost contemporary poets, essayists, and translators. Winner of the 2007 Xavier Villaurrutia Award—Mexico's equivalent of the Pulitzer—as well as the Alfonso Reyes National Essay Award, the Mexican National Literary Translation Award, and Banff's Linda Gaboriau Literary Translation Award, her many works include El sueño del cazador [The Dream of the Hunter] (Fourth Waning, 1985), Aurora (Ediciones del Equilibrista, 1994), No Shelter: The Selected Poems of Pura López Colomé (Graywolf Press, 2002, USA, bilingual edition, translation by Forrest Gander), and Santo y seña [Watchword] (Fondo de Cultura Económica, 2007).