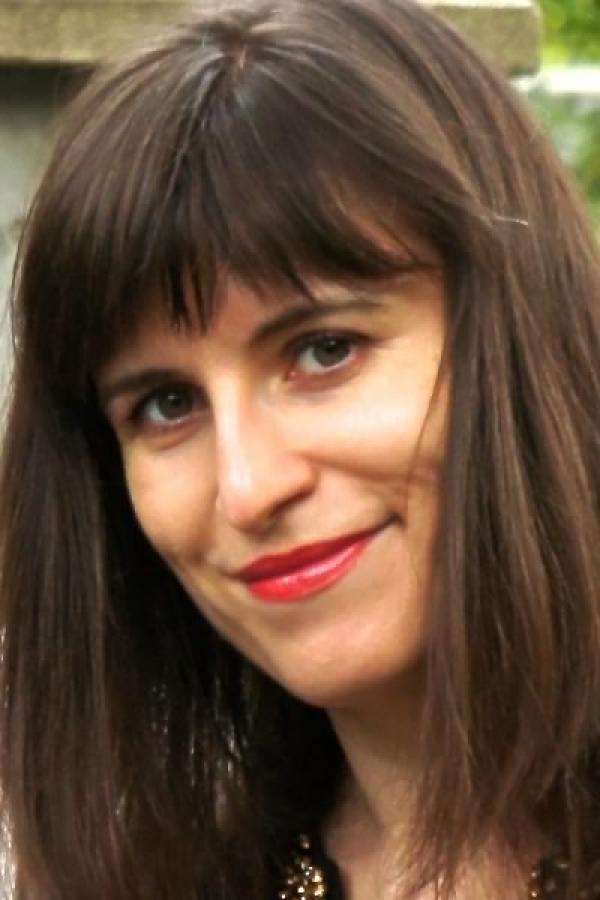 Bio
Oksana Maksymchuk is a poet and translator. Her poetry and essays appeared in Prairie Schooner, New Orleans Review, Salamander, Cimarron Review, The Common, Los Angeles Review of Books, and elsewhere. Her translations were featured in Words Without Borders, Poetry International, Modern Poetry in Translation, the Best European Fiction series, and other venues. She won first place in the 2004 Richmond Lattimore and in 2014 Joseph Brodsky-Stephen Spender translation competitions. Most recently, she co-edited Words for War: New Poems from Ukraine, a NEH-winning anthology. Maksymchuk holds a PhD in philosophy from Northwestern University. She will collaborate with poet and translator Max Rosochinsky.
Translation is not only an art form, but also a form of literary and political advocacy. Translators usually undertake projects at their own risk as a labor of love. Far too often, they remain invisible and poorly compensated for their work. The award gives us the confidence to continue our mission of amplifying the voices of authors whose writings are currently underrepresented in the English language.
More pragmatically, the National Endowment for the Arts grant also gives my collaborator Rosochinsky and me an opportunity to spend time in Ukraine focusing on the translation project and working closely with our author. Many of the choices we make are difficult and controversial, and hence the threat of distorting the original voice looms large. Our translation philosophy focuses on making the poet's voice comprehensible to readers from a very different linguistic, cultural, and educational background. From a choice of appropriate register and idiom, to poetic intonation and rhythm, to peculiarities of punctuation, we try to make the translations work as autonomous self-standing poems in the English language. Instead of translating verbatim, we treat poems as complete organic units of meaning that need to be transplanted into the new medium. Sometimes we depart from the propositional content of a poem to make its meaning clearer or to emphasize the impulse or insight that it attempts to capture. At other times, we also choose to alter an original's punctuation, capitalization, line breaks, and stanza breaks in order to convey the intention behind different authorial decisions. In all such cases, we try to discuss our proposed changes with the author and work out a hermeneutically compelling solution that enhances the poem. Thanks to the NEA fellowship, our dialogue with the author can grow closer and more intimate still, giving us a chance to produce a work that is genuinely collaborative.
Sample work by Marianna Kiyanovska
[Translated from the Ukrainian]
***
I hold a bullet under my tongue it tastes of plumbum
transporting me to the verge of a change as the sky gets closer
my heart feels as small as a throbbing vein beating slowly
don't be afraid, I beg it, don't cry you must breathe and speak
 
schneller schneller they shout but it's hard to walk when
you know this is the end your whole body stinks of death
the wounds that no longer bother to heal; what a miracle
I still manage to put one foot in front of the other
passing the shoeless corpses, shoes taken off by the shooters
I've gotten so used to them I no longer avert my eyes
sometimes I even want to take a closer look to find out
why that woman for instance was shot in the back
though she so wanted to love and she so loved singing
I enter a burning cloud a wheezing fire 
Here's another body – now a child's
I have to lower my eyes so small all alone
I'd pick it up but every minute feels like
a bullet under my tongue a tiny nail
driven into the heart I follow in the footsteps
of Ezekiel Aaron Hur Adam Micah Yehuda Sarah
they're right here before me we enter a cloud of smoke
***
in order to bear witness I need not survive –
I only need to persist for the sake of the voice
to survive in this war cursed by all that's divine
would be a betrayal a mortal offense 
I lie under the weight of the hardened sky
bodies still warm or at least so they seem
I have a bullet lodged in my chest do not
disturb my circles, clot nicely, I plead
the sky's within reach so close to the heart
in order to bear witness I must persist get out
they shoot in short bursts to build up suspense
to terrorize the survivors; it's fear that terrifies
I've now feared twice: first when Alec was shot
but all I could feel was weariness thirst no despair
and then mama told me that our David got burned
alive in the front of their house in Irpin near Kyiv
the lot fell to me – to persist for the sake of those
all around to the left to the right everywhere
I heard someone's breathing a moment ago now it stopped
I need to persist to witness to speak please forgive me
***
I don't know if it's proper to cry in this state
I enter the metamorphosis like a blade enters grain
the smell of sweat and urine human scent comes off me 
like dried blood off the wound someone sings in a tree
could be a bird but I know it's not
all the songbirds are gone at this time of year
they're leading us by the city wall it dawns on me
we're all going to get killed in the nearby ravine
the gestapo officer's smile young and sincere
I examine his blinding grin carnivore's bared teeth
perfect facial features his temples his cheekbones
I had barely noticed such things in the past but now
I perceive everything for instance this butterfly
on the city wall, bearing witness to me
soon it will die the air sparkles the leaves
are blown by the wind the cries of the guards
break the silence over the ravine I see I see
there's no death. walking through little rainbows of dew
Shelah says: it only seems barren and dark
come and see – joy and light, boundless, stark
[translation by Oksana Maksymchuk and Max Rosochinsky]
Original in Ukranian
About Marianna Kiyanovska
Marianna Kiyanovska is one of the most accomplished writers and influential women in Ukraine's cultural sphere. Like most Ukrainian language poets, hardly any of her poems have been translated into English. This proposed anthology will draw on the poems Kiyanovska wrote between 2013 and 2017, a turbulent time of conflict in Ukraine. Kiyanovska became actively involved with humanitarian efforts then, regularly visiting hospitals and shelters in occupied regions and overseeing the distribution of necessities as well as books; she also hosted a refugee in her own home. Her poems from this period reflect these complex emotional experiences.