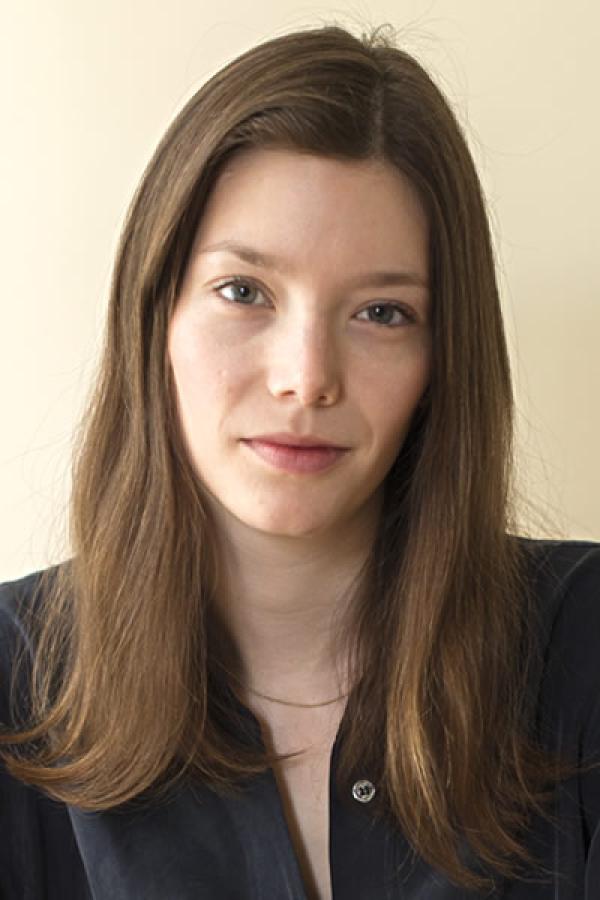 Bio
Sophie Duvernoy is a translator, writer, and scholar of German literature. Her translation of Gabriele Tergit's 1931 satire Käsebier Takes Berlin was published by New York Review Books in 2019 and shortlisted for the 2021 Schlegel-Tieck translation prize. In 2015, she was awarded the Gutekunst Prize for young translators. Her writing and translations have appeared in the Paris Review Online, Los Angeles Review of Books, No Man's Land, and the Offing. Duvernoy is currently completing a PhD in German literature at Yale University.
Project Description
To support the translation from the German of the novel Effingers by Gabriele Tergit. Tergit was born in 1894 to a Jewish German family in Berlin. There she became a well-known journalist until a narrow escape from the Nazis in 1933 led her to London. Published in 1951, Effingers is a 900-page novel about the lives and fates of two Jewish families before and during the Holocaust. Though it received little attention at first, it was rediscovered in the 1970s as Germany began to show newfound interest in works by exiled authors. It was reissued again in Germany in 2019 and became a bestseller.
Gabriele Tergit's900-page Effingers is a singular work in modern German literature. Loosely inspired by Thomas Mann's Buddenbrooks, it follows the lives and fates of two Jewish families over three generations, from 1878 to 1948, focusing on the heydayof the Jewish German bourgeoisie around 1900. Through the history of the Effingers, an important industrialist family in Berlin, it chronicles the rise and fall of German Jewish life from unification under Bismarck to its destruction under the Nazis. While the novel closes in the wake of the annihilation of German Jewry, and nearly the entire family, the novel is not simply a story of disaster, but a tribute to the richness of Jewish life in Germany over more than half a century.
Herself the daughter of a wealthy industrialist Jewish family as well as a well-known reporter in Weimar Berlin, Tergit captured her world with affection, humor, and a critical eye. Tergit's work is currently being rediscovered in Germany, and has earned her a long overdue place in the canon of Weimar literature alongside Döblin, Tucholsky, and Mann. I hope this translation will do the same for her reception in English.
I am immensely grateful for the support from the National Endowment for the Arts and for its recognition of Tergit's work. Effingers deserves to be translated with warmth and care, and this fellowship grants me the space and time to do so.
About Gabriele Tergit
Gabriele Tergit (born Elise Hirschmann, 1894-1982) was one of the most beloved journalists of the Weimar Republic. Her first novel, Käsebier Takes Berlin (1931), was a biting satire of contemporary life, and received great critical acclaim. Tergit was forced to flee Germany in 1933, and would spend the rest of her life in exile in London. While she continued to write and publish, she never regained the audience of her prewar years. The recent republication of Tergit's work in Germany, however, has secured her reputation as one of the most important GermanJewish writers of the early 20th century.