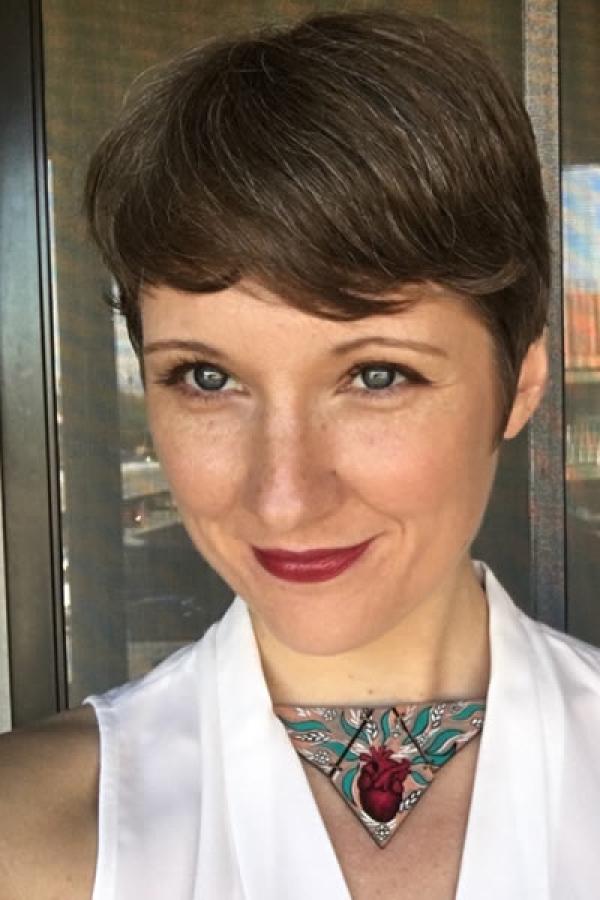 Bio
Whitney DeVos is a writer, scholar, editor, and translator specializing in literatures of the Western hemisphere. She is the translator of Notes Toward a Pamphlet by Sergio Chejfec and The Semblable by Chantal Maillard, as well as co-translator of Carlos Soto Román's 11 and Hugo García Manríquez's Commonplace. Her translations of Nahua poet Martín Tonalmeyotl can be found in Asymptote, the World Literature Today blog, Latin American Literature Today, Modern Poetry in Translation, and Michigan Quarterly Review. She has also translated César Cañedo, Norah Lange, Hubert Matiúwàa, Valeria Meiller, A. E. Quintero, and Karen Villeda, among others. An assistant poetry editor at Asymptote, and a reader for POETRY magazine, she lives in Mexico City.
Project Description
To support the translation from the Náhuatl of Ritual of the Forgotten by Martín Tonalmeyotl, a Nahua poet, scholar, translator, and activist who has dedicated his career to promoting the circulation of languages native to Mexico and the Americas. Tonalmeyotl was raised in Atzacoaloya, Guerrero, a centuries-old agricultural community where Náhuatl remains the language of daily life. Ritual of the Forgotten is a bilingual poetry collection written in colloquial regional Náhuatl (Atzacoaloya variant) and self-translated into Spanish.
Of Mexico's 68 recognized indigenous languages and estimated 350 regional variants [lenguas originarias], two-thirds are on the brink of extinction. In many communities where these languages are spoken, poetry represents a vital form of bottom-up linguistic, cultural, ecological, and epistemological conservation. At the forefront of this type of grassroots language stewardship is Nahua writer Martín Tonalmeyotl, whose poetics Francisco Trejo recently referred to as "perhaps one of the most outstanding of our time." With 30 variants and over 1.5 million speakers today, Náhuatl is the most widely spoken group of Native American languages in Mexico—and all of North America; indeed, the U.S.'s reliance on seasonal migrant labor has led to a steadily increasing number of Náhuatl speakers, particularly in border regions, outside of Mexico.
At the heart of this project is a commitment to both linguistic integrity and community-led translation practices. The first researcher to formally document the phonology and morphology of his community's dialect, spoken in the mountains of Guerrero, Tonalmeyotl is the leading linguistic expert on Atzacoaloya Náhuatl, the variant in which he writes. NEA funding will support long-term language study of Náhuatl in group classes at my local university (UNAM), as well as private lessons with Tonalmeyotl. The opportunity to work alongside the poet in the translation process allows for a collaborative model of translation rooted in and guided by Indigenous writers and their communities.