"Space, Time, Sustainability, Community: Giving Digital Artists What They Need"
By Stephanie Pereira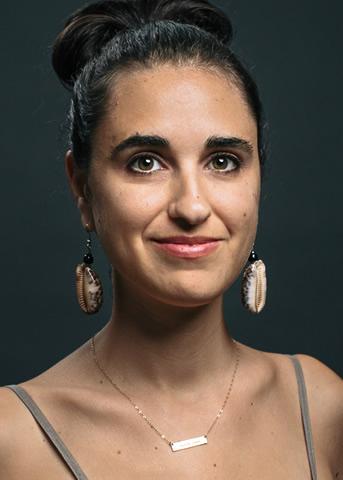 In reading the recommendations sections of the National Endowment for the Arts' report, Tech as Art: Supporting Artists Who Use Technology as a Creative Medium, I find myself nodding along. After so many years working with artists in this field, here's what is most resonant: Artists need space and time. They need technically competent staff to collaborate with to present their work. They need an education that sets them up for success. This includes not only the skills they learn, but the frameworks for establishing themselves as professionals who can make a reliable and pleasurable living.
It is also worth adding that many artists working in technology are not solo practitioners in the way that many studio artists are. Their work is more akin that of a theater or dance company, or a commercial design studio, and the lack of appropriate education and funding is therefore keenly felt. They have project and staff management responsibilities, staffing costs, equipment needs, software fees, production expenses, and a necessary period of staging. They are not trained to collaborate or to contract as a theater director or choreographer might be, and the resources they are allocated are more along the lines of a single studio artist. NEW INC, which I direct, exists to support artists by setting them up with the network and skills they need to realize their work in a more impactful way.
How NEW INC Evolved
Established in 2013, NEW INC is the New Museum of Contemporary Art in New York City's incubator for people working at the intersection of art, technology, and design. Its cofounders—New Museum's Toby Devan Lewis Director Lisa Phillips and Deputy Director Karen Wong—predicated the creation of NEW INC on a simple idea: to create an incubator program where artists, creative technologists, and people working on ideas related to the arts sector could come together with a diverse community of values-aligned thinkers to work, learn, and find support for their businesses. And unlike so many other incubators, it was an investment in cultural value, not just capital value.
About 100 members each year pay a monthly fee (often deeply subsidized by grants) to participate in our program and operate their studios and businesses out of our 8,000-square-foot workspace. They can also use our workspace for digital production and fabrication, engage in our professional development program, and benefit from our extensive mentor network. Through our professional development program, our members learn small business essentials—such as business modeling, contract negotiation, financial management, and staff management—that are often not included in their art or design school curriculum. Since our founding, 450+ people have participated in our program; 550 jobs have been created; 277 businesses have been created or retained; $23.3M has been raised; and $31.9M revenue has been generated by our members and alumni.
Our members are artists, designers, technologists, academics, entrepreneurs, architects, planners, choreographers, filmmakers, musicians, and producers. Echoing a concept from the report, our members work across media and disciplines—they aren't just artists, but artists and entrepreneurs and producers all at the same time. They are people who move fluidly between each of these categories, and who make use of a variety of tools and modalities as they develop new work and pursue new thinking. Our members are also supremely collaborative, building out super-teams of interdisciplinary practitioners to realize their ambitious work. We refer to our members as either "multi-hyphenates" or "anti-disciplinary."
NEW INC was founded during a time where seemingly all eyes and energy were on Silicon Valley (and Alley, and Beach, etc.). While on the surface, part of the excitement of the startup scene was that anyone with an idea could access it, the truth was that it was (and is) a deeply exclusive space. The leading actors within are predominantly white and male, while the culture and values are largely expressed through white-centric, heteronormative and extractive capitalist ideals. The companies that are rewarded with investment and mentorship are those that conform to expectations in terms of company leadership, goals, and values. What's more, those that can afford to participate are a privileged few who have the time and wealth to opt out of the workforce while they focus on realizing their idea and building a network essential for doing so.
Many artists are not these things. In a city such as New York, which graduates more artists and designers than any other city in the world, more than 65 percent of the population identifies as a person of color, nearly 40 percent are born in another country, and the median household income is $63K. It is important to recognize that not only does the Silicon Valley ethos explicitly exclude the majority of Americans, it certainly isn't inclusive of an artistic community which is diverse, queer, and generally anti-capital. This is important. All of that energy and capital investment, the civic incentives and general economic energy being poured into the startup scene, was being focused on an elite class.
While since 2013, much has been done by municipalities, nonprofits, and (more recently) investors to make the startup ecosystem more diverse and equitable, programs such as NEW INC were also created to bring the same resources to artists in a way that is values-aligned and inclusive for the creative community. At the time, while there seemed to be an incubator for everything, there wasn't a space where artists and other creative people could gather and focus on their more entrepreneurial ideas.
NEW INC Today
Here are a few of the operating principles we have honed since NEW INC's founding:
People, not projects: Many of our anti-disciplinary members come to us as they are working to define a new business idea or to find a sustainable balance between their studio practice and their client work. Initially, NEW INC was predicated on a more traditional incubator model where we focused on projects and businesses. Over the years, we shifted our focus to say we incubate people, not projects. And while we still ask people to apply to NEW INC with a major project or business to focus on, we recognize that inevitably projects end, businesses change. While some impressive and field-shifting businesses and studios have emerged from our program (to name a few: Scatter, Artiphon, Arternal, ArtUp, Dave & Gabe, Parc Office, Print All Over Me, and more recently Project Inkblot, Scope of Work, The Creator's Suite, and Movers & Shakers), the lasting impact we make is on the people who come through our program and the long-tail impact of their ongoing creative participation in culture and the economy.
Through the community ethos we cultivate, we offer a safe and inclusive space where people can feel a sense of belonging. Our members seek us out both for affiliation with the New Museum, and as a space that is diverse and champions equity. NEW INC has made a deep commitment to the community aspect of what we do, including our 2015 hire of a senior-level director of community and recruitment to work as a part of the staff to define our community program, establish baseline diversity and equity goals, and to put those goals into practice through a set of shared values and programming.
Defining success on our own terms: As identified in the report, many artists are essentially gig workers, cobbling together a portfolio of activities to make a living, pay rent, and secure healthcare. Oftentimes, they are yoked to a job that drains them creatively while providing stability they can't afford to give up. At NEW INC, we empower artists to rethink this cycle by working with them to create a stable foundation for establishing a business where they can set the terms, own their IP, and generate sustainable revenue sources that are fulfilling.
Through our year-long program, we immerse our members in a journey of self-affirmation. Over the years we have learned that it is not enough to teach business for artists. Artists are often allergic to the idea of business—they bring to the conversation anti-capital values, cultural biases, and anxiety around selling out and/or a fear that money is an anathema to creative practice. An essential and ongoing activity at NEW INC has been to support our members in unpacking for themselves what their expectations, biases, assumptions, blockers, and aversions are when it comes to participating in the creative economy. Alongside this work, we support them through workshops, panels, group discussions, and one-on-one coaching on understanding what business tools are available to them and how they might appropriate and repurpose those tools for their own ends. Our goal is that for our members, the cost of doing business does not have to be subverting one's beliefs, subjugating one's identity, or working nonstop just to make ends meet.
A place to work, a place to play: Our space is conveniently located for our members in lower Manhattan, just next door to the New Museum—and following the Museum's upcoming expansion, will be located on a floor inside of it. It includes dedicated desk space and accommodations for hotdesking, conference rooms for meeting and presentations, a digital and fabrication lab, and an event space for hosting workshops and social gatherings. No matter their membership status, all our members are invited to use NEW INC as an official place of business where they can receive mail. As a resource, access to our space is significant. Creative Capital founder and NEW INC Advisory Council member Ruby Lerner has expressed that one thing artists always need is a home base: a safe space to gather and be together, to learn, to share, to make. While so many artists are employed by academic institutions, and gain the benefits and resources of a campus art school through their jobs, many are not. Even for those that are, a campus can be limiting for a variety of reasons.
This year, recognizing that many of our members have been reluctant to leave our program after one year, we expanded our membership offering to pilot a Community Membership model: a way for our alum to continue to benefit from access to our space and broader program benefits. Additionally, in partnership with Onassis Foundation, we launched an accelerator program for artists working in extended reality (XR), providing subsidized studio space, equipment, and a state-of-the-art gallery space for presenting new work. Our ambition is to be able to expand our physical footprint to other cities, launching sister programs tailored to each local community.
Stephanie Pereira is a community engagement expert with more than 15 years of experience working at the intersection of arts and business. Previously, she was a senior leader at Kickstarter where she worked for more than six years, first as the inaugural director of arts and ultimately as director of creator engagement, where she oversaw strategic growth and management of a global community of more than 100,000 people. Prior to working at Kickstarter, Pereira was an associate director at Eyebeam Art + Technology Center. She has an MA in arts administration from the School of the Art Institute of Chicago, and a BFA in visual arts from Mason Gross School of the Arts at Rutgers University.