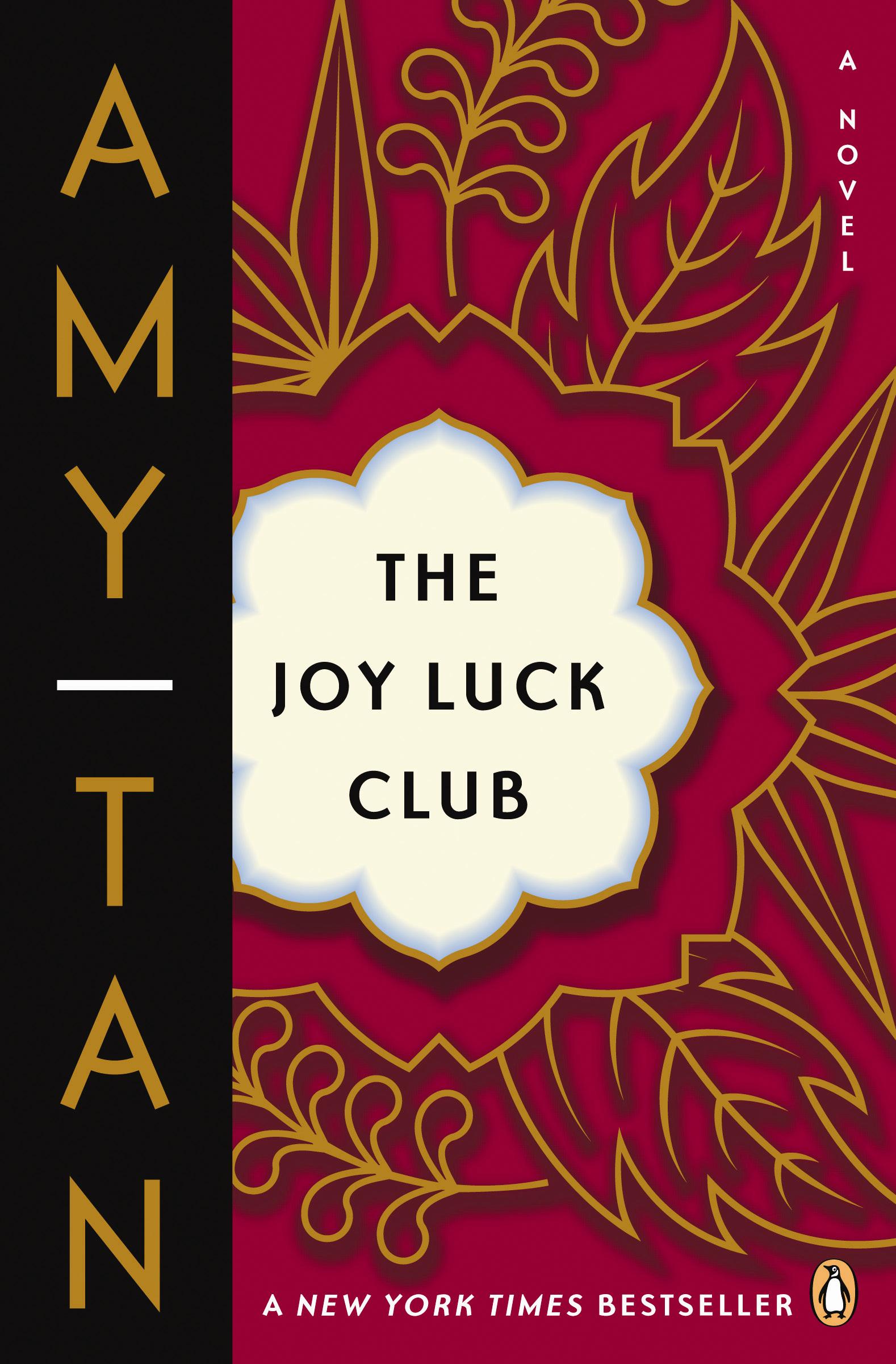 "They see that joy and luck do not mean the same to their daughters, that to these closed American-born minds 'joy luck' is not a word, it does not exist."
—from The Joy Luck Club
Overview
Amy Tan's The Joy Luck Club is itself a joyful study in luck. An intricately patterned novel whose author thought she was writing a short-story collection, it is also a mother-daughter saga by a writer whose own mother wanted her to be anything but a writer.
Published in 1989 by an unknown first-time writer, The Joy Luck Club became a reviewers' darling and then an international best seller. The novel tells the story of new waves of immigrants who are changing and enriching America.
Introduction to the Book
Amy Tan's The Joy Luck Club was written as a collection of short stories, but the tales of memory, fate, and self-discovery interlock to create a colorful mural that reads like a novel. All four sections open with a Chinese fable, then shift to the stories of four pairs of mothers and daughters. The tone switches from mundane to magical to darkly humorous. The tales, particularly those set in China, are by turns beautiful and harrowing.
The first story begins two months after Jing-mei "June" Woo loses her mother, Suyuan, to a brain aneurysm. Her mother's best friends—June's "aunties"—invite June to take Suyuan's place at their mah jong table so she can sit at the East, "where everything begins."
Suyuan Woo had invented the original Joy Luck Club in China, before the Japanese invaded the city of Kweilin. They had used the group to help shield themselves from the harshness of war. As they feasted on whatever they could find, they transformed their stories of hardship into ones of good fortune.
After Suyuan reaches the United States, she resurrects the Joy Luck Club with three other Chinese émigrés, and the four reinvent themselves in San Francisco's Chinatown. These four mothers hope the mix of "American circumstances with Chinese character" will give their daughters better lives.
In each section of the novel, June recounts her late mother's fantastic tales on evenings after "every bowl had been washed and the Formica table had been wiped down twice." Every time Suyuan tells her daughter about Kweilin, she invents a new ending. But one night she reveals the real ending—how she lost her twin daughters while fleeing the Japanese invasion: "Your father is not my first husband. You are not those babies."
After her mother's death, June realizes that she had not fully understood her mother's past or her intentions. She journeys to China to discover what her mother had lost there. She is feverish to find out who she is, where she came from, and what future she can create—so she can finally join the Joy Luck Club.
"Now the woman was old. And she had a daughter who grew up speaking only English and swallowing more Coca-Cola than sorrow. For a long time now the woman had wanted to give her daughter the single swan feather and tell her, 'This feather may look worthless, but it comes from afar and carries with it all my good intentions.' And she waited, year after year, until she could tell her daughter this in perfect American English."
—Amy Tan, from The Joy Luck Club
Major Characters in the Book
Mothers
Suyuan Woo
Suyuan's story is told through her daughter. She was forced to leave her twin babies on the road in China while fleeing the Japanese invasion.
An-mei Hsu
At age nine, An-mei joins her widowed mother, who is exiled as a rich man's fourth wife. Her mother commits suicide. In the U.S., An-mei questions her faith when her youngest son drowns.
Lindo Jong
As a child, Lindo outwits her mother-in-law to escape her arranged marriage. Later, she brags about her American-born daughter but also longs for Waverly to notice their similarities.
Ying-ying St. Clair
When her philandering husband dies, Ying-ying leaves her wealthy family and starts over as a shopgirl. She marries an American merchant and emigrates but suffers from episodes of depression as an adult.
Daughters
Jing-mei "June" Woo
June is a sensitive child whose mother wants her to become a piano prodigy. After learning the truth about her mother's past, she travels to China to find her lost sisters.
Rose Hsu Jordan
Timid Rose is overwhelmed by American choices, but she finds conviction in the midst of a bewildering divorce.
Waverly Jong
A chess champion as a child, Waverly grows up to become a successful tax attorney. She worries about her mother's opinion of her white fiancé.
Lena St. Clair
Generous Lena shares her mother's powers of intuition but remains powerless to act on them. The prickly division of household expenses reveals the impoverishment of her marriage.
Which story is your favorite and why? Do you prefer the stories set in China or California?
How are the notions of balance (yin and yang) and energy flow (feng shui) an important theme in the novel? Does the Chinese notion of balance and flow translate to the characters' lives in America?
The Joy Luck Club was written as a collection of short stories. Is the order important? Could this have been told as a single story? What would that change?
In your experience, does the book reinforce or shatter stereotypes of Chinese culture?
By telling a story from the perspective of Chinese immigrants and first-generation Americans, what does the book reveal about American culture?
Tan has said that she wishes to break from "the ghetto of ethnic literature." Does The Joy Luck Club cross from the ethnic to the universal?
Although June is not sure why her mother gives her the jade necklace, she assumes it's because of her humiliation by Waverly. Is she right?
How do the struggles of the daughters mirror the tragedies of their mothers? What does this suggest about the relationships between parents and children?
Ying-ying sees herself as both a tiger and a ghost. Why does she use these characterizations? How would Lena? How would they be different?
The "broken English" of the mothers is often more colorful than the "perfect English" of their daughters. How does the way the mothers choose to express themselves reflect their identities? What is lost in translation?
How do the mothers decide to use their mah jong winnings? Does this show assimilation? Why, or why not?
The ritual of mah jong is central to the story. What rituals do American women perform that reflect culture and identity?