Tech As Art: Supporting Artists Who Use Technology as a Creative Medium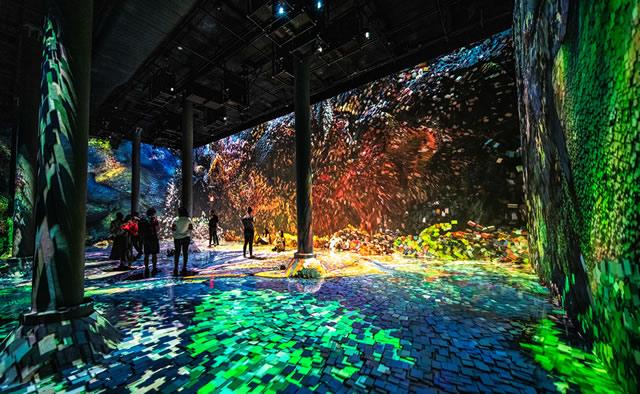 During this virtual event, prominent arts funders and artist/technologists will be paired together to discuss report findings and provide insight into the creative ecosystem existing at the intersection of arts and technology.
Opening remarks will be provided by Ra Joy (chief of staff, National Endowment for the Arts); Margaret Morton (director of the Creativity and Free Expression, Ford Foundation); Victoria Rogers (vice president of Arts, John S. and James L. Knight Foundation); and John Maeda (artist and technologist).
Event MC: Hrag Vartanian, co-founder of Hyperallergic
Panelists include:
Conversation #1: Access + Community
Stephanie Dinkins x Amelia Winger Bearskin
How do tech-centered artists use their skills and engage communities to address the digital divide, build 21st century skillsets, and advance STEAM-friendly initiatives? What are ways that tech-centered artists challenge status quo, demystify technology and perceptions, and drive community conversations and action towards a better, more inclusive and just future through their creative projects?
Conversation #2: Value + Impact
Omari Rush x Ruby Lerner
What are ways that funders see the value and impact of supporting and presenting tech-centered projects? What unexpected connections and shared goals might exist between funding priorities and tech-centered projects?
Conversation #3: Future + Integration
Eleanor Savage x Refik Anadol
What can be done for systemic change in this field? How can arts and non-arts organizations work together to advance the integration of artist-driven creative technology within future world-building and computer science initiatives? What gaps exist in the U.S. arts infrastructure to better support arts and technology training and initiatives, and what could be suggestions for improvement?
Additional Presenters include:
Sunil Iyengar, director of Research & Analysis, National Endowment for the Arts
Jax Deluca, director of Media Arts, National Endowment for the Arts
Closed captioning and ASL interpretation will be available during this virtual event.