NEA Chairman Rocco Landesman's Statement on the Death of NEA National Heritage Fellow David "Honeyboy" Edwards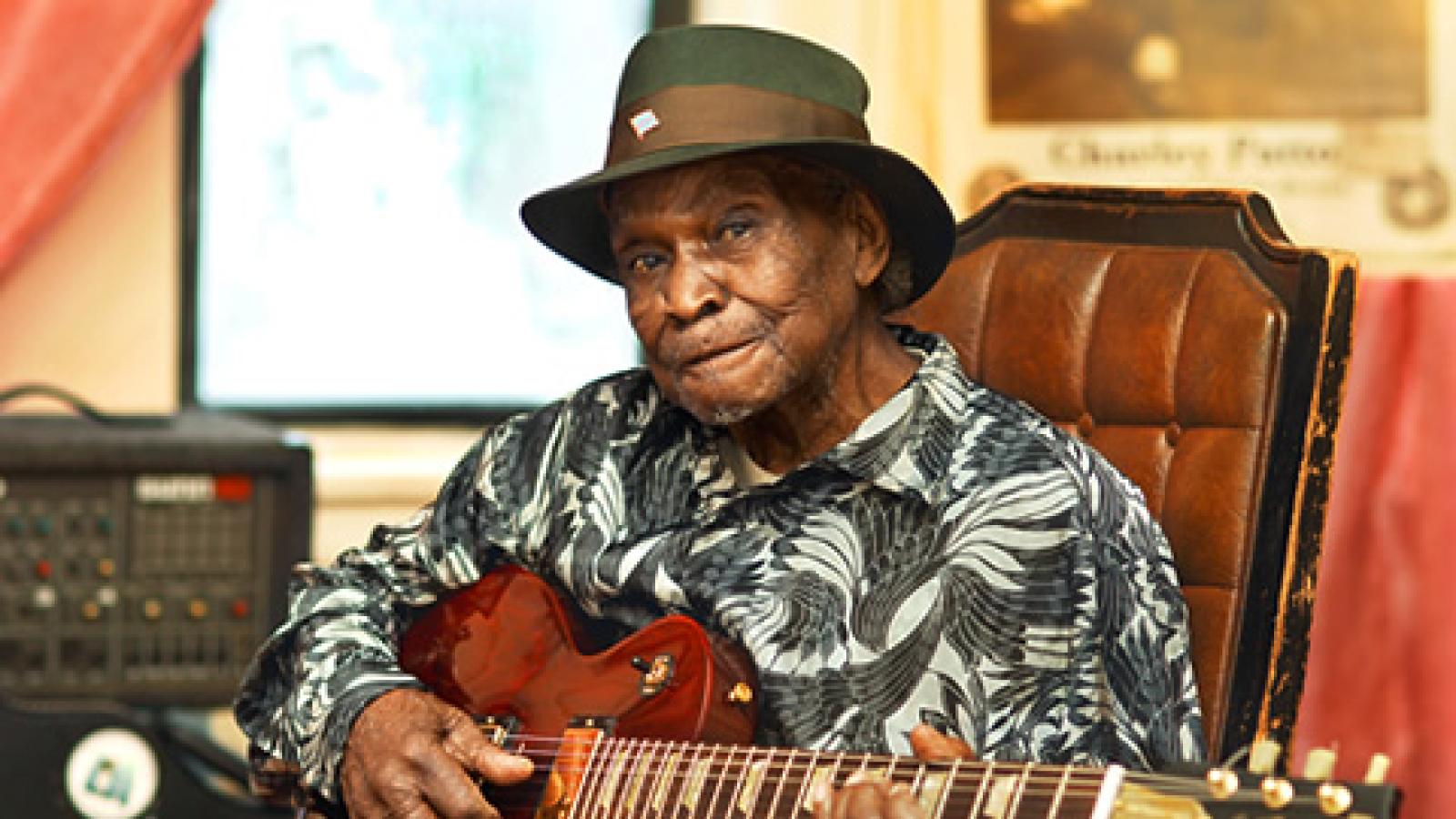 "On behalf of the National Endowment for the Arts, it is with great sadness that I acknowledge the passing of blues guitarist, singer, and 2002 NEA National Heritage Fellow David "Honeyboy" Edwards. Edwards is a monumental figure in the rich history of the Delta blues and we join many others in the blues community and beyond in mourning his death while celebrating his life and lasting legacy."
Born in Shaw, Mississippi, in 1915, David "Honeyboy" Edwards first learned music from his father, Henry Edwards, a guitar player and violinist for country dances. As a teenager, he started touring with Big Joe Williams, and over the course of the next few years he crossed paths with the patriarchs of the Delta blues, including Robert Johnson, Tommy McClennan, Charley Patton, and Tommy Johnson. In 1942, Alan Lomax recorded 15 of Edwards' stories and songs for the Archive of Folk Song at the Library of Congress. By 1953, Edwards had moved to Chicago, where he quickly became part of the fertile urban blues scene, recording a minor classic Drop Down Mama for the Chess label. Since the 1960s, Edwards has toured widely, working with such artists as Walter Horton, Sonny Boy Williamson, Sunnyland Slim, Howlin' Wolf, and even Fleetwood Mac. In 2002, Edwards was recognized with a 2002 NEA National Heritage Fellowship award, the nation's highest honor in the folk and tradition arts.
In an interview with the National Endowment for the Arts in 2002, Edwards said, "Well I'm telling you, blues music, it's not going to go. I don't care how much rock-n-roll and how much rap you got, there's always going to be somebody playing the blues. The blues is a truthful thing. Blues is just like a story. It's like you're going to school. Blues is not going to go nowhere. It may slow down but it ain't going nowhere. We got too many young blues players playing the blues now, twenty-five and thirty years old playing the blues and they're not going to quit."
For more information on David "Honeyboy" Edwards, including an in-depth interview, visit the NEA's website.
The photo above is available for press purposes. Please contact 202-682-5744 to request a high-resolution copy.
Contact
NEA Public Affairs
202-682-5570