NEA Chairman Rocco Landesman's Statement on the Death of NEA National Heritage Fellow Fellow Wade Mainer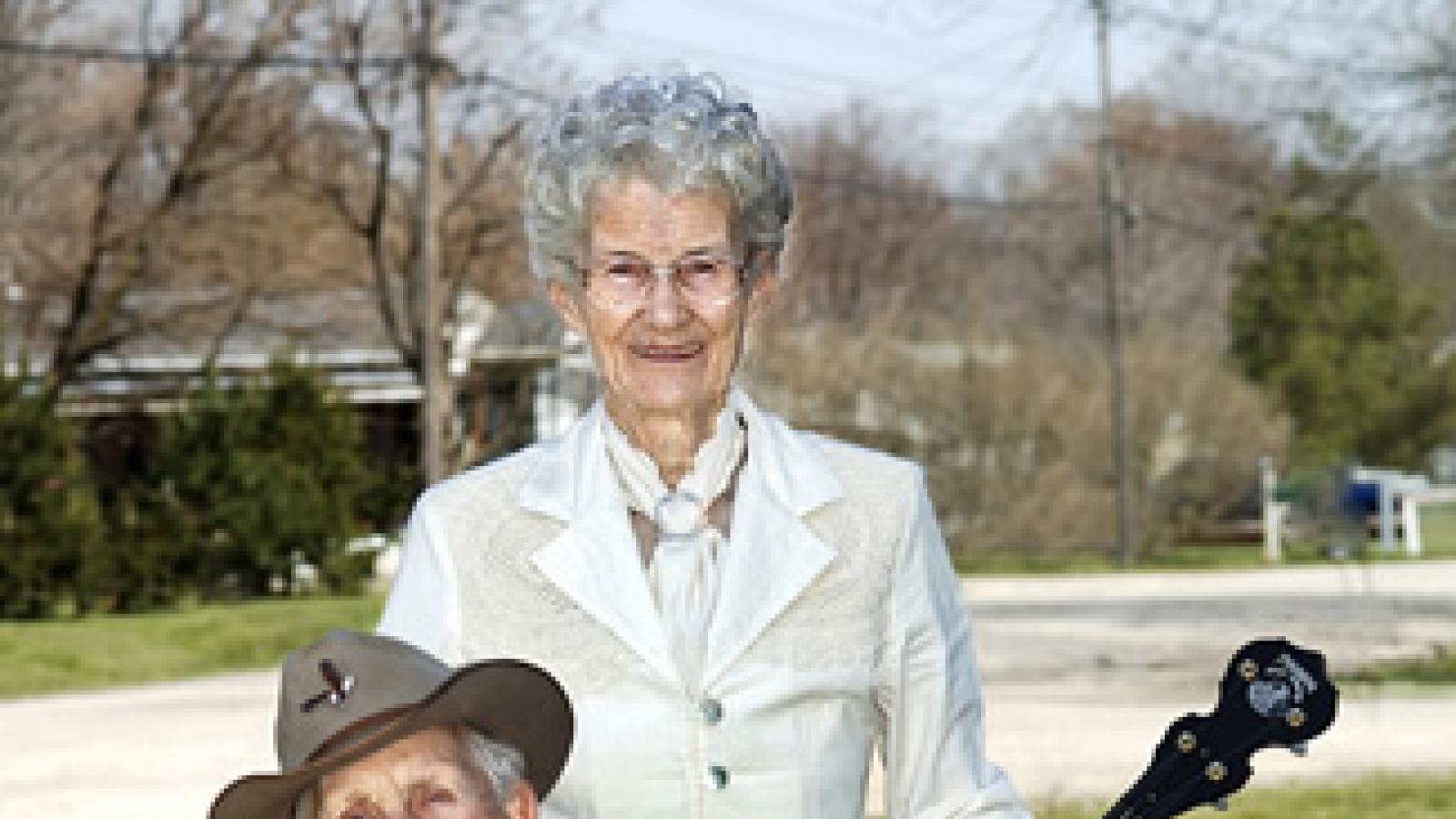 "On behalf of the National Endowment for the Arts, it is with great sadness that I acknowledge the passing of Appalachian banjo picker, singer and 1987 NEA National Heritage Fellow Wade Mainer," said NEA Chairman Rocco Landesman.  "Mainer embodied the qualities of excellence and commitment to artistic tradition that define the best of our nation's shared cultural heritage.  He helped create the sound and repertoire of early bluegrass and country music that will continue to influence musicians for generations to come."
Wade Mainer was born April 21, 1907, near Weaverville, North Carolina, in the Blue Ridge Mountains north of Asheville. When Mainer was about 12 years old, he went to work at a sawmill with his brother-in-law, who was also a fiddler. "He and his brother, they would go out to dances. So, when they would lay their music down, why I'd pick up the banjo and I'd start trying to play it. I must have started in clawhammer, because later on, I wanted to change my style of playing, and I went to trying to pick the music out with two fingers."
In the 1930s, Mainer moved with his family to Concord, North Carolina, to join his brother at a cotton mill. There, the brothers formed a string band. In 1934, they appeared on the Crazy Water Crystal Barn Dance, a radio program broadcast from Charlotte. The popularity of the group led to radio appearances throughout the South. One year later, the group was invited to record 14 songs for the RCA Bluebird label.
In 1936 Mainer formed his own group, called The Sons of the Mountaineers, and continued to perform on the radio and to make recordings. Between 1935 and 1941 various Mainer brother combinations recorded over 165 songs for RCA Victor, making them some of the most heavily recorded country artists of that era.
Mainer left the music business in 1953 and migrated north to Michigan, where he worked for General Motors until his retirement in 1972. During the 1970s, with the renewal of interest in old-time music, and with some persuasion from fans, Mainer began to perform in public again.
The photo above is available for press purposes. Please contact 202-682-5744 to request a high-resolution copy.
For more information about Wade Mainer, go to the NEA web site.
Contact
NEA Public Affairs
202-682-5570