NEA Chairman Rocco Landesman's Statement on the Death of NEA National Heritage Fellow Frisner Augustin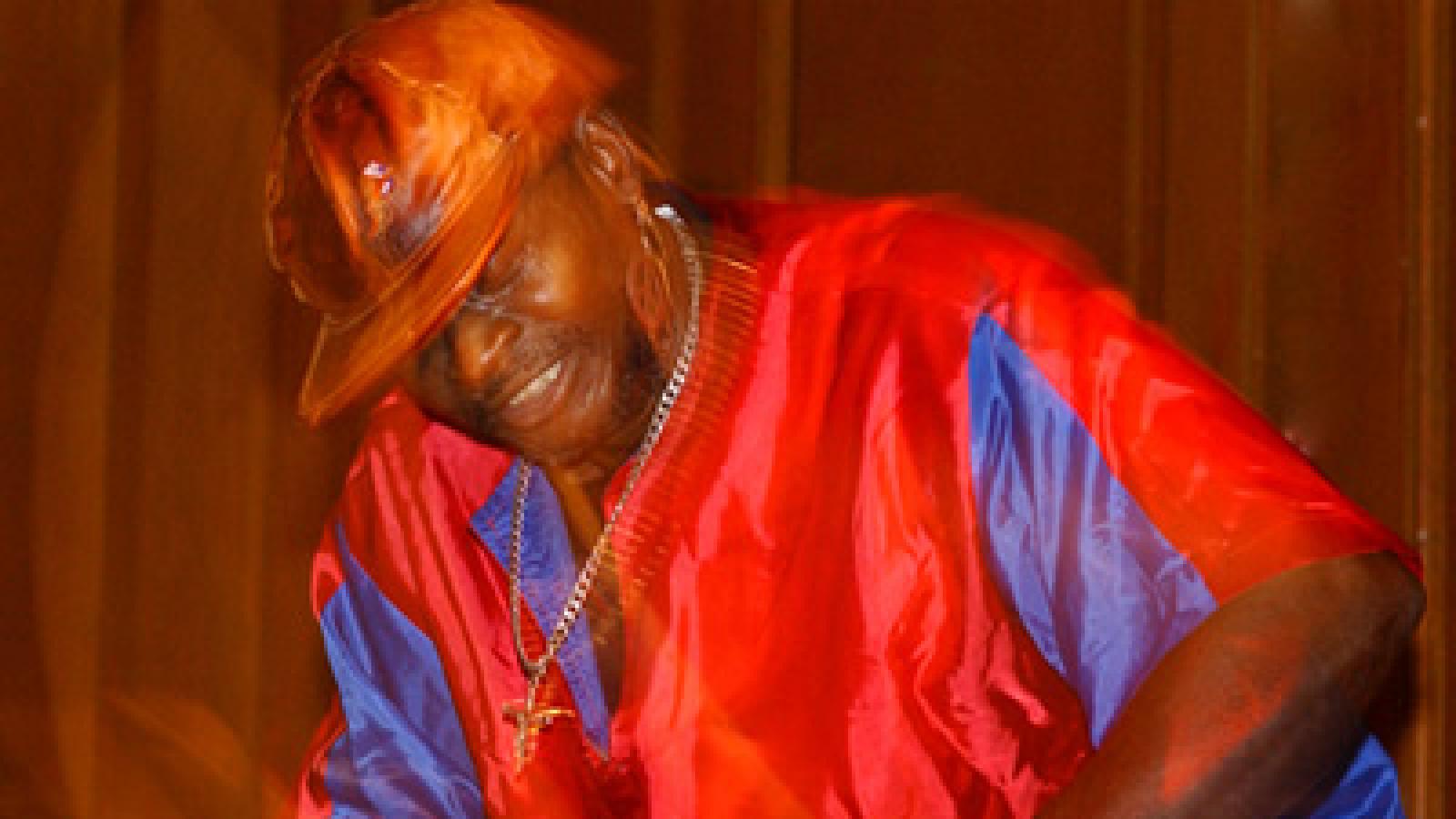 On behalf of the National Endowment for the Arts, it is with great sadness that I acknowledge the passing of 1999 NEA National Heritage Fellow Frisner Augustin. Augustin was a master drummer in the Haitian traditional religion of Voudo. Augustin believed that Ogou, the master spirit of the Vodou ceremony, guided his drumming from a young age. He learned to play everything needed for the Vodou ceremonies and to advance to the maman, the master or lead drum by the time he was 10 or 11, unusually young to play lead drum. He moved to New York City in 1972 and in 1981 became the artistic director of the dance and drum company La Troupe Makandal. He taught many classes and workshops and worked hard to dispel the negative stereotype of voudo. He wanted his drums to both call the spirits and to speak to a broad public. We join others in the world music community and beyond in mourning his death while celebrating his life and his musical and cultural contributions."
Click here for more information on the National Heritage Fellowships.
Contact
NEA Public Affairs
202-682-5570