National Endowment for the Arts Awards Grants for Arts Journalism Projects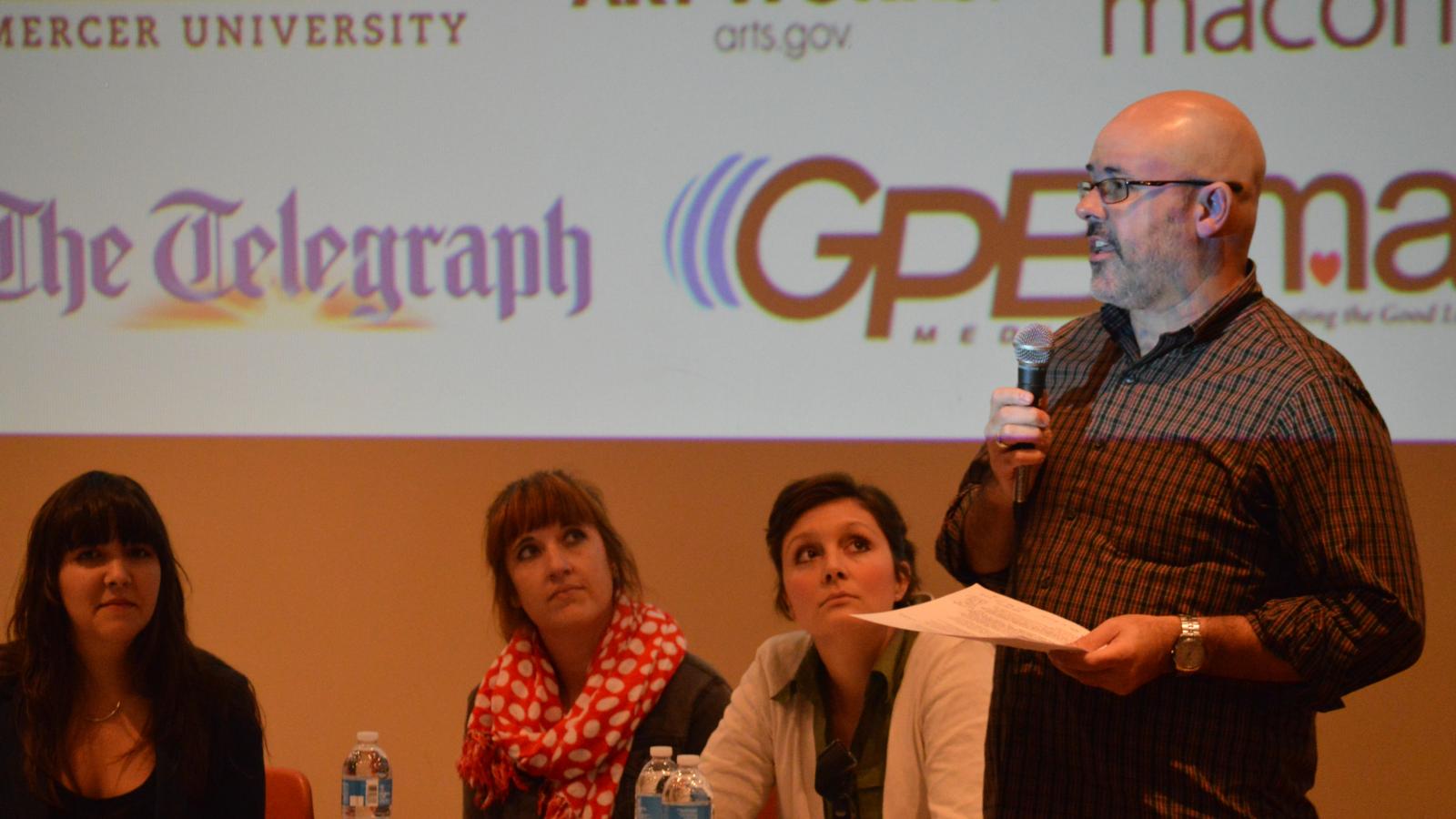 Washington, DC –The National Endowment for the Arts (NEA) is committed to advancing arts journalism in the digital age and to funding projects that feature new models for sustaining arts criticism and coverage. On December 11, 2013 via webinar, the NEA announced four grant awards from the NEA's Art Works category that total $135,000 and support projects focused on arts journalism.
Each of the arts journalism projects is led by a local arts agency: two involve partnerships with university programs, one includes a partnership with a daily newspaper, and all four use technology to extend the reach and influence of their work. The recipients are:
Arts Alliance in Ann Arbor, Michigan
Grant amount: $45,000
To support CriticCar-Detroit, a mobile arts journalism and cultural criticism project designed to engage the public. CriticCar will be on location at identified Detroit arts and cultural events and invite individuals – including first-time attendees and expert critics – to record their views of the event on camera. Conceived by journalist Jennifer Conlin, CriticCar records 30- to 90-second critiques and observations from attendees. The raw critiques are edited, graphics are added, and the reviews are uploaded on CriticCar's YouTube channel and Facebook page. Since fall 2012, CriticCar has visited 20 events and its YouTube channel has nearly 100 videos posted featuring 200 participants with more than 1,700 views.
Arts Council of Indianapolis in Indianapolis, Indiana
Grant amount: $35,000
To support the Indianapolis Arts Journalism & Audience Development Project. Partnering with Indiana State University, Indiana University-Purdue University Indianapolis (IUPUI), and the Indianapolis Star, project activity will include the creation of a quarterly arts insert in the Star and an accompanying printed public art and gallery guide. In addition, the arts council will develop a mobile app that digitizes all quarterly print information for online access along with calendar and event information. Arts previews, arts blogs, and other related content will be created in partnership with IUPUI's school of journalism and Indiana State University's department of communication.
Broward Cultural Division in Fort Lauderdale, Florida
Grant amount: $25,000
To support the Broward Arts Journalism Alliance Program that will develop local arts coverage and criticism efforts. Project activity will include a specialized training series on arts journalism, as well as the expansion of the Broward Cultural Division's (BCD) online magazine Cultural Quarterly and the development of new content for its ArtsCalendar.com website. Faculty from Syracuse University's Goldring Arts Journalism Program will facilitate the arts journalism training for professional broadcasters, media journalists, and other writers who post arts-related story content. The ArtsCalendar.com website receives more than 9,000 visitors, who view more than 20,000 pages on a monthly basis.
CultureSource in Detroit, Michigan
Grant amount: $30,000
To support a component of the Awareness Strategy, an arts and culture marketing initiative, that will focus on music journalism. Project activity will include editorial coverage of Detroit's music community from jazz, Motown, and classical to techno, hip-hop, and the underground scene. The project is a component of a larger, newly launched marketing initiative that includes a cultural arts web portal, social media, branding for arts and culture, marketing training for nonprofit arts and culture organizations, partnerships with area media, and an audience database for southeastern Michigan.
The December 11 Arts Journalism Webinar
The webinar also featured a dynamic conversation led by Sasha Anawalt with the grantees and the webinar audience about the future of arts journalism. The archive will be posted here on December 13. (Scroll down three-quarters of the page to see the archived webinars.)
Recent NEA support for arts journalism
The NEA began its most recent chapter promoting arts journalism when it partnered with the John S. and James L. Knight Foundation to create the Knight/NEA Community Arts Journalism Challenge in July 2011. With the announcement of its three finalists, the Challenge concluded in April 2012. The NEA then folded support for arts journalism into its Art Works category, announcing the first arts journalism projects funded through Art Works on May 14, 2013. A recent Facebook series featuring the program leaders of those first Art Work arts journalism grant recipients are listed below. 
Upcoming NEA Funding Opportunity
In early January 2014, the NEA will post applications and guidelines for Art Works funding. At that time, the NEA will provide guidance on applying for support of arts journalism projects.
Other NEA Arts Journalism Resources
Spring 2013 Arts Journalism Grantees
Art Works Blog