2014 NEA Our Town Projects Receive More Than $5 Million in Support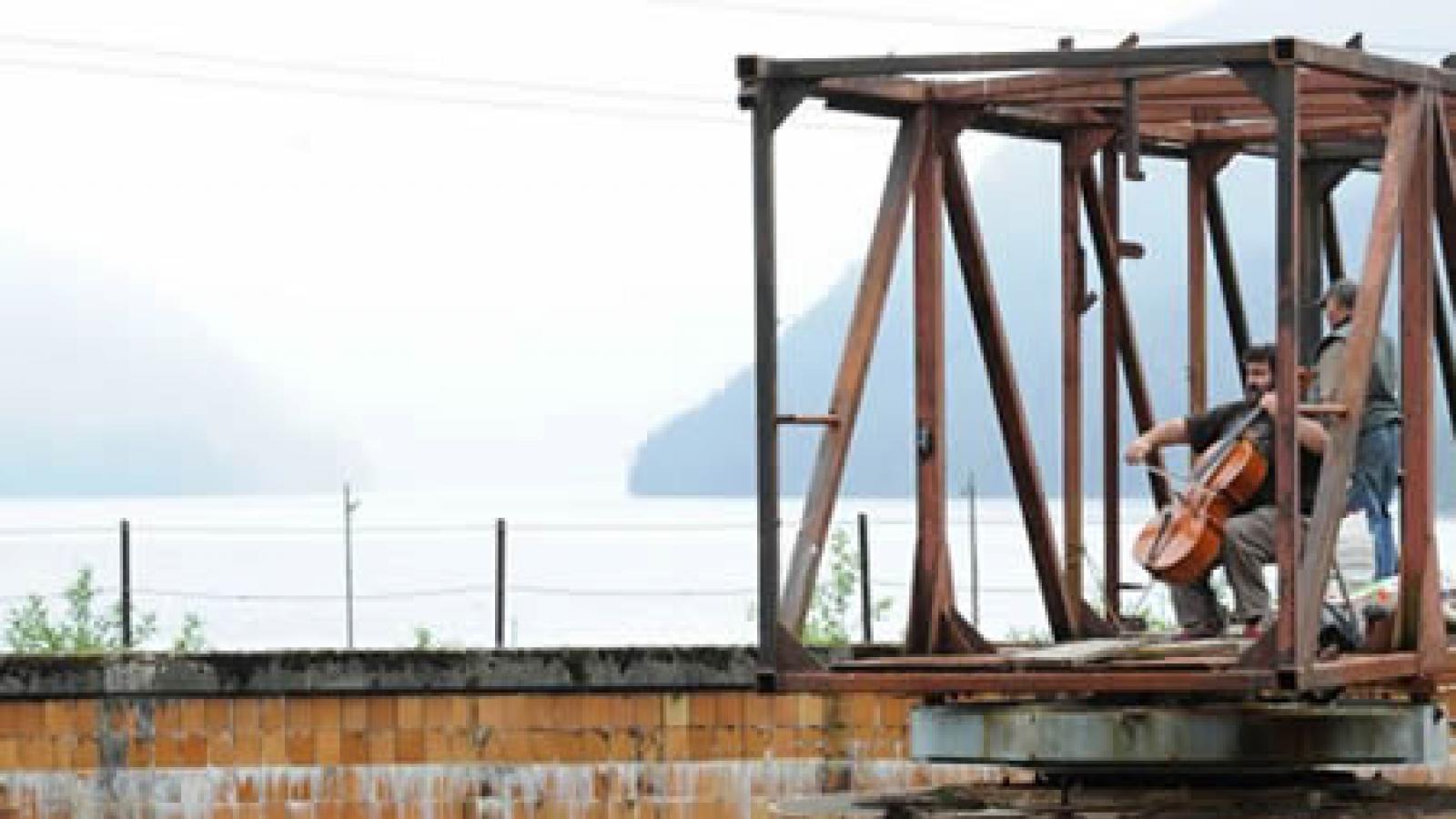 Washington, DC—The National Endowment for the Arts (NEA) expands its support of arts-based community development with recommended grants for the fourth year of the NEA's Our Town program. NEA Chairman Jane Chu announces today that the agency will award 66 Our Town grants totaling $5.07 million to organizations in 38 states, investing in local efforts to leverage arts assets to drive community development. Since Our Town's inception in 2011, the NEA has awarded 256 Our Town grants totaling more than $21 million in all 50 states and the District of Columbia. 
This year's Our Town projects further the Obama Administration's commitment to fund work that supports greater opportunity and economic mobility for all.  These Our Town grants reinforce the president's belief that the arts are as fundamental to a community's success as safety, land use, transportation, education, and housing, helping build stronger communities in cities and rural communities alike.  Our Town funds arts-based community development projects in a way that is authentic, equitable, and augments existing local assets. 
"The NEA is leading a national conversation around how to do community development where the arts play a central role in bringing together diverse voices and perspectives to positively impact residents and visitors alike," said Chairman Chu. "Through Our Town funding and our related White House and interagency partnerships, the NEA and its grantees are working together to continue positioning arts organizations as community leaders."  
Uncle Ed Mural is on the side of the Bolen Studio in Hindman, Kentucky that depicts James Edward Thomas (Uncle Ed) the originator of the mountain dulcimer. Photo courtesy of the Appalachian Artisan Center of Kentucky.
Our Town projects generally fall into two categories; those that feature arts engagement activities, and others that deal with design and cultural planning activities. In arts engagement projects, artistic production is the focus. Design and cultural planning projects develop the local support systems and infrastructure necessary for community development to succeed.
All Our Town grant awards are made to partnerships that consist of at least one nonprofit organization and a local government entity. Each of the recommended grants speaks to the role of arts practitioners and partners in building greater livability across a range of geographies and community types. Many communities have used these grants to support multi-partner, anchor investments in their communities' future.
The 2014 Our Town projects include:
Facts and Figures
Our Town has catalyzed partnerships among local community leaders, including organizations that had never worked together, with the arts as a connective force. This year's projects feature 246 partners beyond the two required per project including banks, churches, 

hospitals, electric companies, and many community and economic development organizations.
Our Town reaches communities of every size; from Conneaut Lake, PA (population 624) to Cheyenne, WY (population 59,466), to New Haven, CT (population 130,741) to Phoenix, AZ (population 1,445,632). Half of this year's Our Town projects are in communities of less than 100,000 people.
 Our Town provides a platform for diverse populations, including Latino, tribal, African-American, and newly immigrated populations, to engage in arts activities that help to define a future vision for their     community.

​

 The panelists who reviewed the applications were as diverse as the applications themselves. Twenty-seven artists, staff from both public economic development agencies and private design firms, and others contributed their expertise to the review panels, representing 21 different states and communities as different as San Francisco, California, and Ewotah, Tennessee.
 New this year
Three rural projects are committed to preserving Appalachian musical and craft heritage, leveraging local artistic assets to enhance and promote their communities. In Hindman, Kentucky (pop. 777), activities   will celebrate dulcimer making. In Pickens, South Carolina (pop. 3,012), the senior citizens' group is leading the creation of a center for Southern Appalachian music. And in Cumberland, Kentucky (pop. 2,171 ), Southeast Kentucky Community and Technical College will provide programming associated with the It's Good to Be Young in the Mountains conference, focusing on emerging regional artists.
Soon the NEA will launch Exploring Our Town, an e-storybook featuring case studies and lessons learned from 70 of our initial 191 Our Town projects. Exploring Our Town will provide insights into the practice of arts-based community development. 
To date three organizations are showcasing some of the Exploring Our Town case studies on their websites, allowing early public access to these resources. Those organizations are:
Visit the Our Town website to view a list of grantees by state and by project type and to explore the interactive map with all Our Town projects to date.
And don't forget to join the Twitter conversation at #NEAOurTown14
About the National Endowment for the Arts
The National Endowment for the Arts was established by Congress in 1965 as an independent agency of the federal government. To date, the NEA has awarded more than $5 billion to support artistic excellence, creativity, and innovation for the benefit of individuals and communities. The NEA extends its work through partnerships with state arts agencies, local leaders, other federal agencies, and the philanthropic sector. To join the discussion on how art works, visit the NEA at arts.gov.
Contact
Victoria Hutter, hutterv@arts.gov, 202-682-5692