NEA Director of Folk and Traditional Arts Barry Bergey to Retire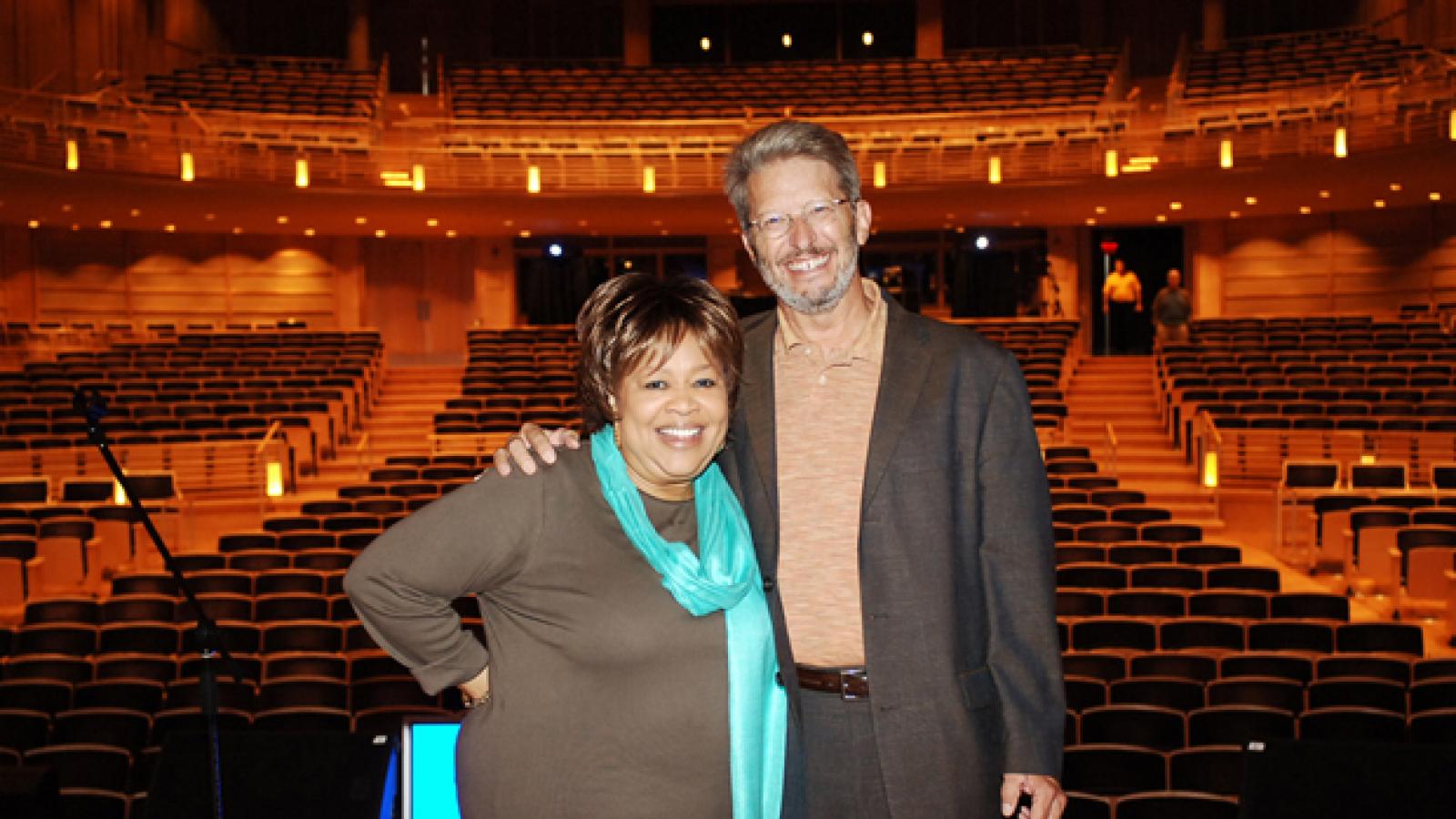 Washington, DC—After 29 years at the National Endowment for the Arts serving the folk and traditional arts field, Barry Bergey is retiring from the NEA on Tuesday, November 25, 2014. Bergey has been Director of the Folk and Traditional Arts program since 2000 following 15 years as an NEA specialist.
NEA Chairman Jane Chu said, "I would like to thank Barry for his 29 years of service with the NEA. With his gentle guidance and passionate advocacy, Barry has worked tirelessly to preserve this country's cultural traditions, ensuring that future generations will grow up aware of and inspired by the beauty and meaning of their heritage." 
Dan Sheehy, former NEA director of folk and traditional arts and director of the Smithsonian Center for Folklife and Cultural Heritage, said, "Barry Bergey's deep and intimate knowledge of the folk and traditional arts field nationwide, his even-keeled and thoughtful stewardship of National Endowment for the Arts resources, and his gentle, approachable demeanor have made him an impactful leader of our American traditions. Always mindful of his own New Haven, Missouri, roots in the heart of Mark Twain's America, he brought a particularly American brand of humor, compassion, and vision to his more than four decades of service to our national heritage.
Julia Olin, executive director of the National Council for the Traditional Arts, which manages the NEA's National Heritage Fellowships events, said, "Barry is a beloved figure in the field of folk and traditional arts. His thoughtful and patient leadership has been informed by an ardent, unflagging commitment to, and respect for, the carriers of American vernacular culture. An eloquent spokesperson for the value of grassroots cultural expressions, Barry's wise stewardship, leavened with characteristic kindness, subtlety, humor, and Midwestern modesty, has been a touchstone, and will be deeply missed."
Bergey joined the NEA in 1985 as a senior arts specialist after having served as the state folk arts coordinator in Missouri. In 2001, he became the Director of Folk and Traditional Arts at the NEA. In addition to overseeing the NEA's grantmaking in this area , Bergey also manages the National Heritage Fellowships – the nation's highest honor for artists working in the folk and traditional arts – and provides ongoing counsel to the U.S. Department of State on international cultural policy issues.
"It has been a great privilege and pleasure to serve the folk and traditional artists and their communities through my work at the National Endowment for the Arts," said Barry Bergey. "In 1975, I, along with friends, applied to the NEA for a little bit of funding to record traditional musicians in the Missouri and Arkansas Ozarks. Thanks to the $4,500 grant that we received and the encouragement that went with it, we were able to release an album of traditional music titled I'm Old But I'm Awfully Tough. That experience changed my life. I'm hopeful that, as I transition into retirement, the title we chose for that recording proves to be at least somewhat prophetic."
Over the course of his career, Bergey has served as a fieldworker, festival organizer, radio producer, curator, and arts administrator. His writing has included a chapter on music and public policy for the Garland Encyclopedia of World Music. From 1995-2000 he served as a consultant to the Center for U.S.-China Arts Exchange for their Joint Plan on Yunnan National Cultures Project. His involvement in international arts policy issues also includes serving on the U.S. delegation for the UNESCO Intergovernmental Meetings of Experts to Draft a Convention for the Safeguarding of Intangible Cultural Heritage, and acting as head of the U.S. delegation to the first meeting of the Inter-American Committee on Culture of the Organization of American States (OAS) in 2003. In 2005, Bergey was a member of the U.S. delegation to UNESCO involved in drafting a proposed Convention on the Diversity of Cultural Expressions. In 2014 he served as one of only three U.S. delegates at the bi-annual OAS meeting of member cultural ministers in Haiti.
Contact
NEA Public Affairs
202-682-5570