Statement on the death of NEA Jazz Master Jimmy Scott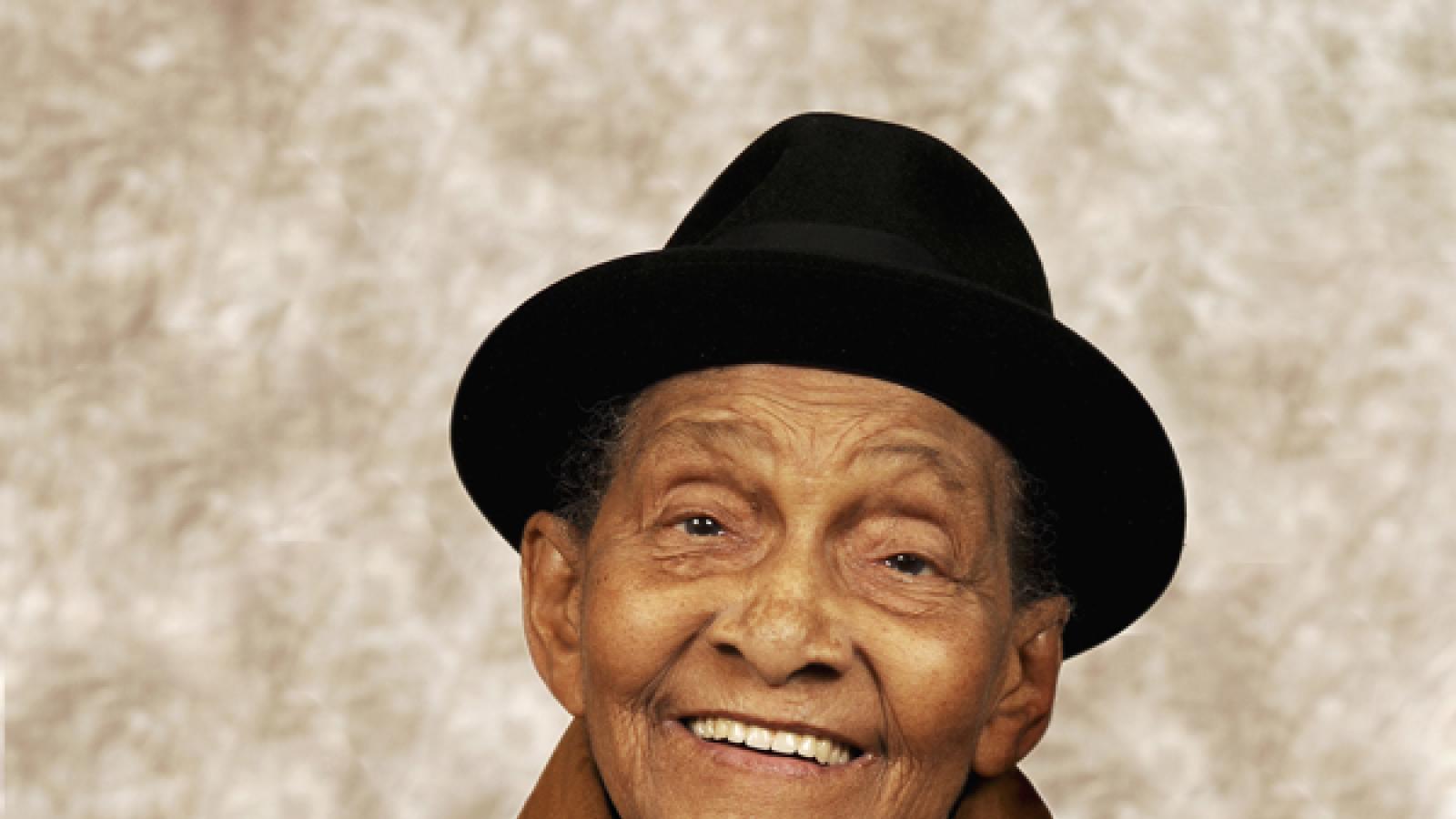 It is with great sadness that the National Endowment for the Arts acknowledges the passing of Jimmy Scott, recipient of a 2007 NEA Jazz Masters fellowship, the nation's highest honor in jazz. Jimmy Scott was considered one of the jazz communities best singers, even named by Billie Holiday as a vocalist she admired.
Scott was born in 1925 in Cleveland, Ohio, and as a child was diagnosed with Kallmann syndrome, a rare condition that prevented him from experiencing puberty -- therefore his voice never changed, giving his singing an almost otherworldly sound. He got his first big break in 1949 when Lionel Hampton hired him and billed him as "Little Jimmy Scott." After spending long periods away from the microphone, working for a time as a hotel shipping clerk and as a caretaker for his ailing father, Scott returned to the stage in 1985 and began recording again in 1990. His career took off again two years later when Seymour Stein heard him perform at songwriter Doc Pomus's funeral and signed him to the Warner Brothers Sire label. Scott recorded two albums for Sire, one for Warner Bros., and one for Artists Only! before joining Milestone Records in 2000. His resurgence in the public eye included appearances on Lou Reed's 1992 recording Magic and Loss and in an episode of David Lynch's 1990s television series Twin Peaks. Scott's new fans rediscovered his original hit recordings of the 1950s on such collections as the three-CD box set The Savoy Years and More released in 1999, which included his 1952 recordings for Roost Records and his 1955-72 recordings for Savoy.
In a 2007 interview with the NEA, Scott discussed what makes a great vocalist: "There's times, in certain songs, that I might be in my own world and who cares about who's out there, you know? You have a job to do so you do that job of singing that song or telling that story because that's what you're doing. If you're singing, you're telling a story. So to tell it and tell it right, that's it."
Visit arts.gov for more information on Jimmy Scott, including an interview and NEA Jazz Moments—short audio features on Scott's life and career.
# # #
Contact
NEA Public Affairs
202-682-5570