Statement on the Death of NEA National Heritage Fellow Eppie Archuleta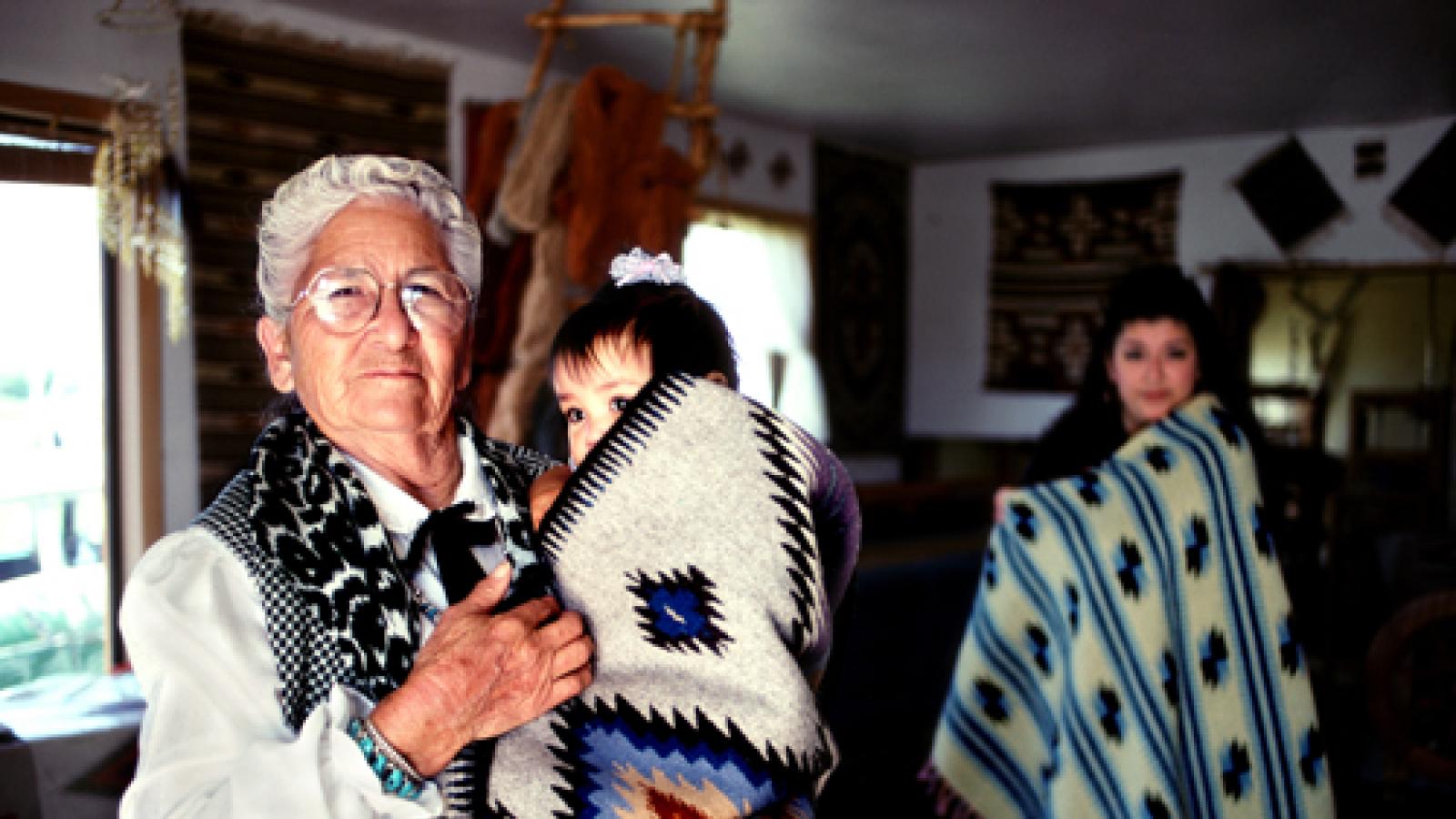 It is with great sadness that the National Endowment for the Arts acknowledges the passing of weaver Eppie Archuleta, recipient of a 1985 NEA National Heritage Fellowship, the nation's highest honor in the folk and traditional arts.
Eppie Archuleta was born January 6, 1922, in Santa Cruz, New Mexico, and was raised in Medanales, New Mexico, where she grew up learning weaving from her parents and working alongside her family to make rugs and blankets to sell. Archuleta also learned how to collect various plants and use them to dye wool, a skill she continued to practice over the years while raising a family and working on a farm in the San Luis Valley in southern Colorado.
Achuleta's weaving reflected several styles of Hispanic and Native American weaving and incorporated traditional Hispanic designs, including Rayado, Chimayó, Vallero Star, Colonia, and Rio Grande, as well as Navajo patterns and representational forms such as landscapes, animals, and portraits of people. She was an instructor for Los Artes del Valle crafts cooperative and the Virginia Neal Blue Women's Resource Center. In the early 1990s, Archuleta opened the San Luis Valley Wool Mill in La Jara, Colorado, to supply pure woolen yarn to weavers throughout the country. After receiving the National Heritage Fellowship in 1985, Archuleta went on to receive a Master's Lifetime Achievement award from the Spanish Market in 2001 and an Honorary Doctorate in Arts from Adams State University in Colorado in 1995.
In a 1991 profile of Archuleta by the National Geographic, Archuleta described weaving as part of her soul. Her legacy will continue for future generations through her work, as well as through the many students and family members who learned from her over her extensive artistic career.
Portraits of NEA National Heritage Fellows by Tom Pich
Contact
NEA Public Affairs
202-682-5570