Statement from the National Endowment for the Arts on the Death of 2002 NEA National Heritage Fellow Bob McQuillen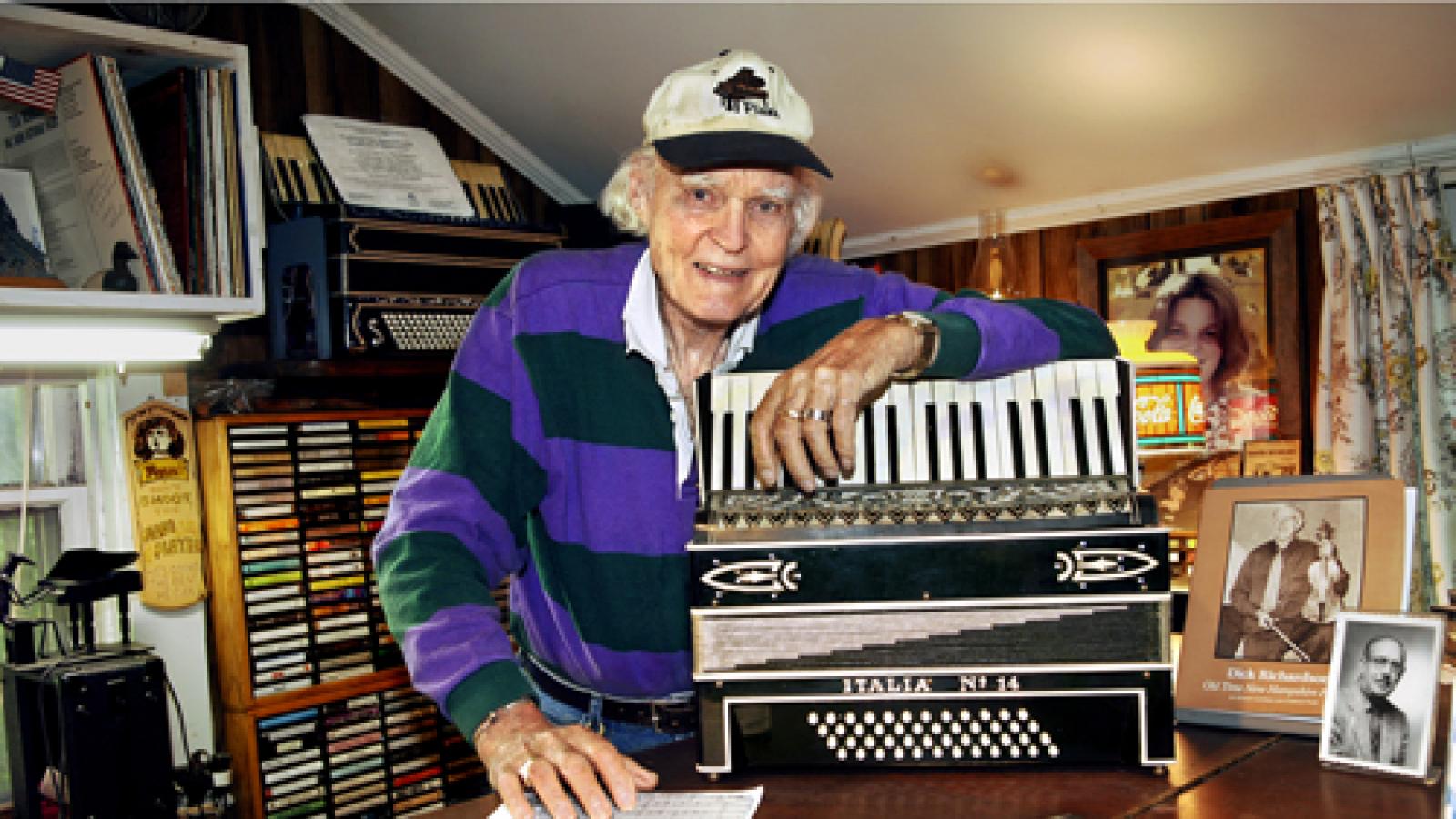 It is with great sadness that the National Endowment for the Arts acknowledges the passing of Bob McQuillen, contra dance musician and composer and recipient of a 2002 NEA National Heritage Fellowship, the nation's highest honor in the folk and traditional arts.
McQuillen became interested in contra dance after serving in the Marines in World War II. He returned to New Hampshire and attended a dance called by Ralph Page, known as "the dean of contra dance callers." Over the next fifty years, McQuillen became central to the contra dance scene, composing more than 1,100 dance tunes and performing on the accordion and piano throughout the region with Page as well as 2009 NEA National Heritage Fellow Dudley Laufman.  He once described making music as "like being paid to eat ice cream."
In an interview with the NEA in 2002, McQuillen spoke about the increasing popularity of this unique New England tradition throughout the United States: "The West Coast is rife with contra dancing. Contra dancing is being done in far off places like Hawaii. Contra dancing is big up in Alaska. They love contra dancing up there. There's contra dancing down in Florida. There's contra dancing in Missouri. I mean, you know, the stuff is all over. It's like weeds, it grows. So the music and the way of playing it is growing all the time." This appreciation and growth of the art form is in large part due to McQuillen's lifelong efforts at composing, teaching, and performing.
ee McQuillen's profile with his bio, an in-depth interview, and audio clips. 
Contact
NEA Public Affairs
202-682-5570