Creative Placemaking Guidelines and Report Launched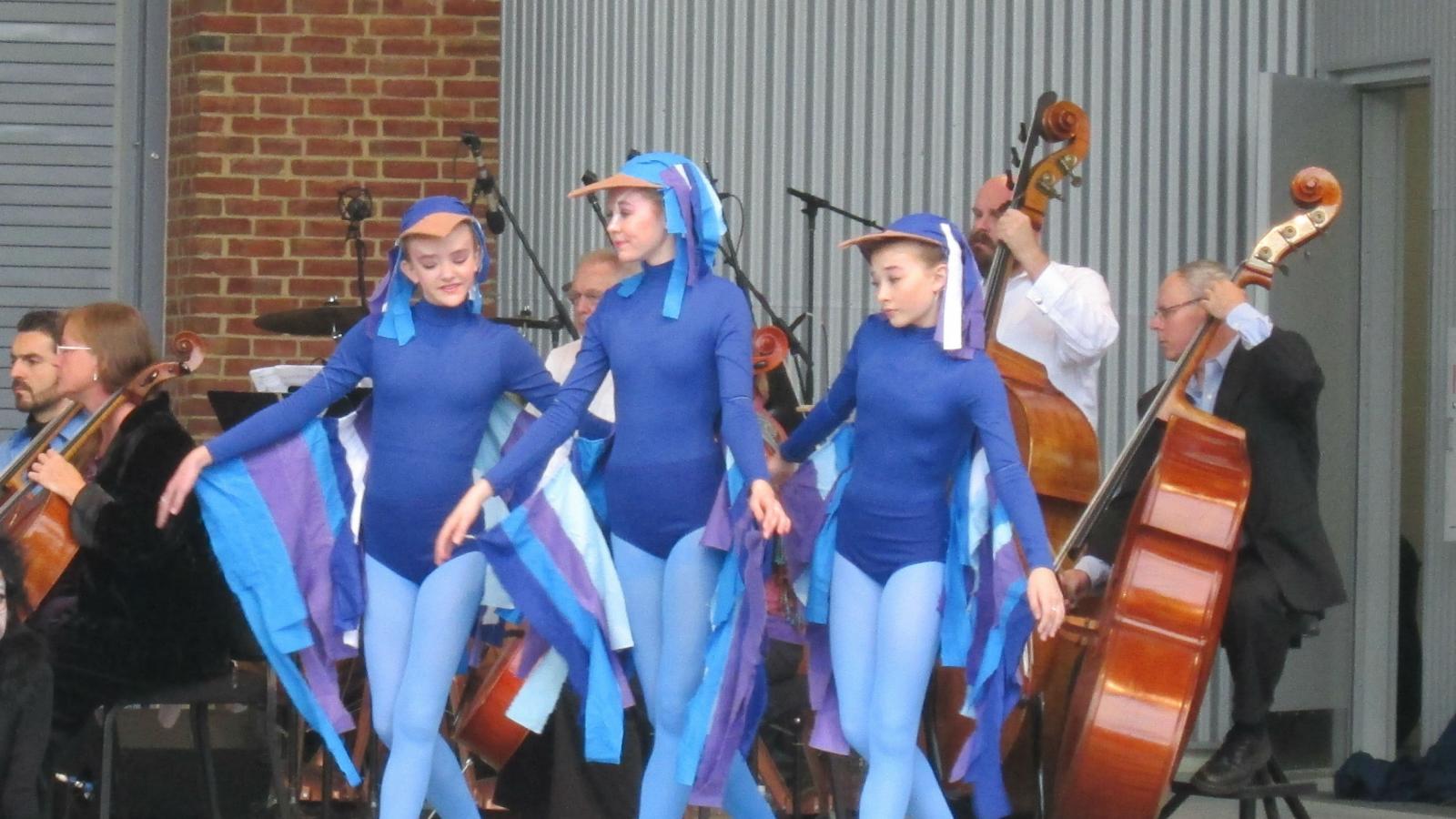 Washington, DC—The arts are an integral component of building vibrant communities and as part of its commitment to supporting arts-based community development, the National Endowment for the Arts (NEA) is posting information on funding opportunities and a new creative placemaking resource. These are:
Creative placemaking is when artists, arts organizations, and community development practitioners integrate arts and culture into community revitalization work—placing arts at the table with land-use, transportation, economic development, education, housing, infrastructure, and public safety strategies. The NEA's programs support local efforts to enhance quality of life and opportunity for residents, increase creative activity, and create a distinct sense of place.
"This moment is an exciting time for communities across the country to employ arts strategies to improve the places where people live, work, and play," said NEA Director of Design Programs Jason Schupbach. "To help maintain that positive momentum, the NEA is highlighting successful creative placemaking practices through our grant-making, federal partnerships, convenings and publications like Beyond the Building."
2016 Our Town guidelines
2016 is the sixth year of Our Town, the NEA's primary creative placemaking program, providing funding that supports local efforts to enhance quality of life and opportunity for residents, increase creative activity, and create a distinct sense of place. Grants in 2016 will be available for projects in arts engagement, design and planning, and in knowledge building.
The application deadline for the 2016 Our Town program is earlier than in years past and is on September 21, 2015. Guidelines and application materials for 2016 Our Town program are in the Apply for a Grant section of the NEA website.
Since Our Town's inception in 2011, the NEA has awarded 256 grants totaling more than $21 million in all 50 states and the District of Columbia. In addition, the NEA has created the online resource Exploring Our Town, with more than 70 case studies and lessons learned from organizations working in communities large and small, urban and rural across the country. In July, the NEA will announce the 2015 grantees, including projects from the new project type of supporting knowledge-building in the field of creative placemaking. 
Webinars to assist Our Town applicants
To help applicants prepare competitive proposals, the NEA is offering two webinars; July 29 and August 5, 2015. Each session will be from 3:00 – 4:00 pm ET. Program staff will lead a Powerpoint presentation with tips and tricks for crafting compelling applications, followed by Q and A.
Registration for the webinar will be available in July in the webinar section of the NEA website.
Our Town technical assistance initiative
The NEA is releasing a program solicitation for an organization to manage a new pilot technical assistance (TA) program that will assist Our Town grantees in completing their NEA-funded projects and building their organizational capacity. 
After a managing organization has been selected, it will work with the NEA to provide direct assistance to select Our Town grantees to help increase the likelihood that grantees' projects are fully successful, resulting in longer term positive outcomes for communities. The NEA will share lessons learned, significant field trends, and other program resources with the public. Our Town grantees will be able to apply in February 2016 when guidelines are available, to be among the organizations selected to receive the direct assistance.
Report on performing arts and transforming place
The report features outcomes of the November 2014 convening, Beyond the Building: Performing Arts and Transforming Place. The event brought together 26 leaders from dance, music, theater, and multidisciplinary organizations to examine how performance-based groups, and the artists they engage, transform places through their artistic practices. Participants included artists, representatives from performing arts organizations, discipline-based service organizations, and arts funders. The event was supported by ArtPlace America and attracted an active online audience through a Twitter conversation curated by HowlRound.
The convening yielded key observations and guiding principles towards helping performing arts organizations expand the work they do in communities. The report follows the format of the event, presenting lessons learned in six areas: language and framing, place and mission, events and effects, issues and impacts, relationships and resources, and equity.
A list of convening participants grouped by discipline or organizational type (dance, funder, opera, symphonic music, theater, community organization/program, presenter) along with selected observations provides a sample of the conversation.
To follow the Twitter conversation about Beyond the Building: Performing Arts and Transforming Place, use #PerformPlace. 
About the National Endowment for the Arts
Established by Congress in 1965, the NEA is the independent federal agency whose funding and support gives Americans the opportunity to participate in the arts, exercise their imaginations, and develop their creative capacities. Through partnerships with state arts agencies, local leaders, other federal agencies, and the philanthropic sector, the NEA supports arts learning, affirms and celebrates America's rich and diverse cultural heritage, and extends its work to promote equal access to the arts in every community across America. For more information, visit www.arts.gov.
Contact
For media, Victoria Hutter, hutterv@arts.gov, 202-682-5692
For program questions, ot@arts.gov