Final Contest for the Title of National Poetry Out Loud Champion on April 29, 2015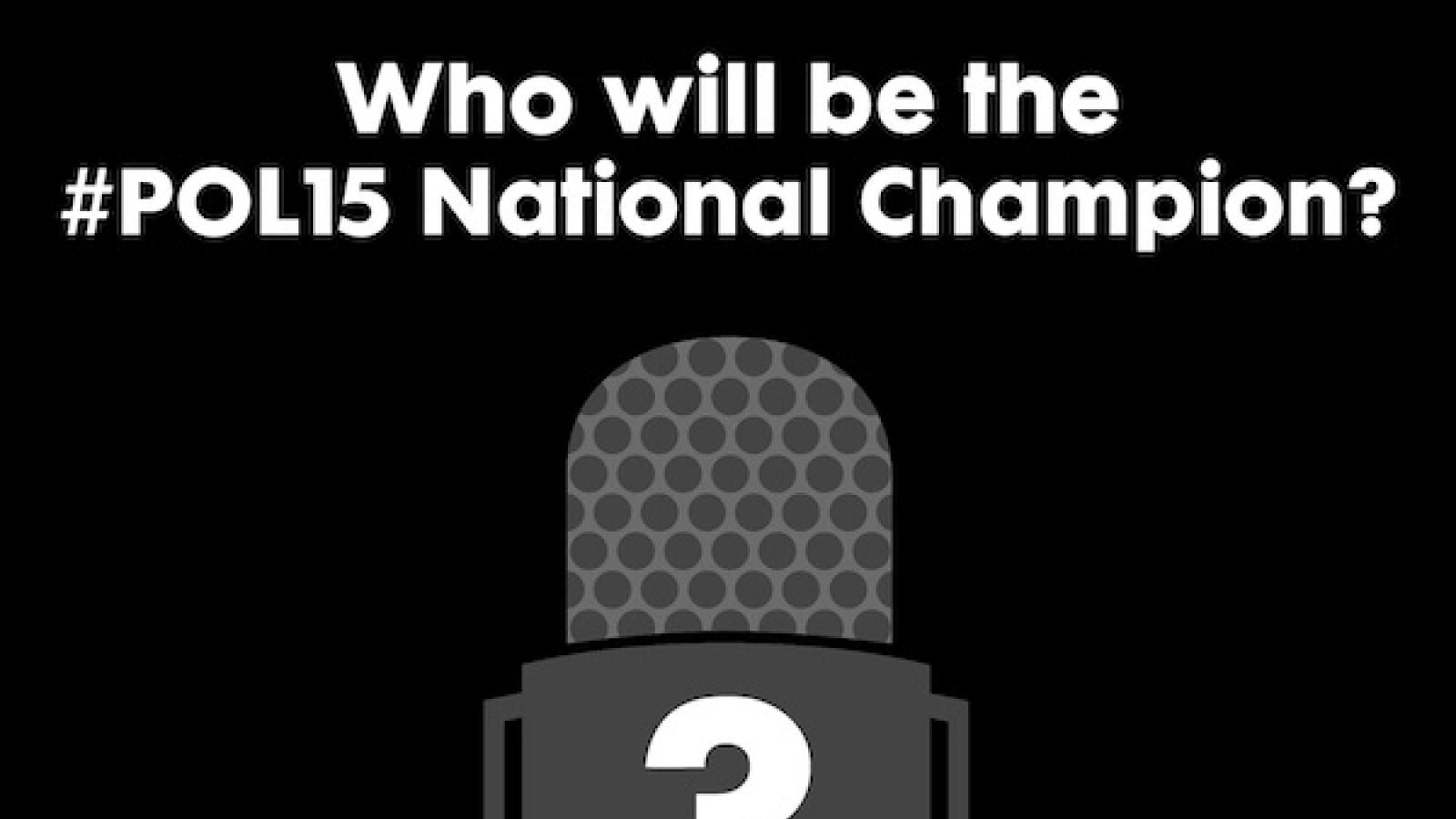 WHAT: Nine student finalists representing high schools from Alaska, California, Connecticut, Georgia, Indiana, North Carolina, Ohio, Texas, and Wisconsin match their skills in reciting classic and contemporary poetry in a contest for the title of National Poetry Out Loud Champion and a $20,000 award. The Poetry Out Loud National Recitation Contest is a program of the National Endowment for the Arts (NEA) and the Poetry Foundation.  
WHEN/WHERE: Wednesday, April 29, 7:00 pm - 9:15 pm ET, Lisner Auditorium, George Washington University, 730 21st Street, NW, Washington, DC. Not in DC?  Poetry fans nationwide can take part in the event via a live, one-time-only webcast at www.arts.gov.
WHO: Speakers and participants are host Taylor Mali, award-winning stage and page poet; NEA Chairman Jane Chu; and Poetry Foundation President Robert Polito. National Finals guest judges include poets Richard Blanco and Nikky Finney, writer and critic Maria Popova, novelist Brando Skyhorse, and educator Carol Jago. The featured performer is composer and multi-instrumentalist, Gabriel Kahane.
2015 Poetry Out Loud National Finalists:
Alaska State Champion Maeva Ordaz, West Anchorage High School, Anchorage, AK
California State Champion Levi Lakota Lowe, Sonora Union High School, Jamestown, CA
Connecticut State Champion Owen Elphick, Edwin O. Smith High School, Storrs, CT
Georgia State Champion Paris J. Stroud, Paulding County High School, Dallas, GA
Indiana State Champion Emma Libersky, Plymouth High School, Plymouth, IN
North Carolina State Champion Casey Ryan Goggin, Pinecrest High School, Pinehurst, NC
Ohio State Champion Sarah Binau, Bexley High School, Bexley, OH
Texas State Champion Sam Terry, Keystone School, San Antonio, TX
Wisconsin State Champion Ian Walls, Milwaukee High School of the Arts, Milwaukee, WI
OTHER:  The Poetry Out Loud National Finals are free and open to the public; no tickets or reservations are required. Both events will offer ASL interpretation. For more information call 202-682-5606 or visit arts.gov.
WEBCAST: Watch the Finals through a closed captioned, one-time-only webcast at arts.gov.
PHOTOS/VIDEO: Both photos and videos of finalists from the April 28 semifinals will be available at this link.
FOLLOW: Poetry Out Loud is on Twitter at @PoetryOutLoud and @NEAarts, #POL15. 
CONTACT: Media must RSVP to Sally Gifford, NEA Public Affairs, 202-682-5606 or giffords@arts.gov. Video crews covering the Wednesday night National Finals must arrive by 6:45 pm to reserve a space. No flash photography.
#  #  #
Contact
CONTACTS:
NEA Contact: Sally Gifford, 202-682-5606
Poetry Foundation Contact: Elizabeth Burke-Dain, 773-368-4928