National Endowment for the Arts Statement on the Death of 2008 National Heritage Fellow Horace Axtell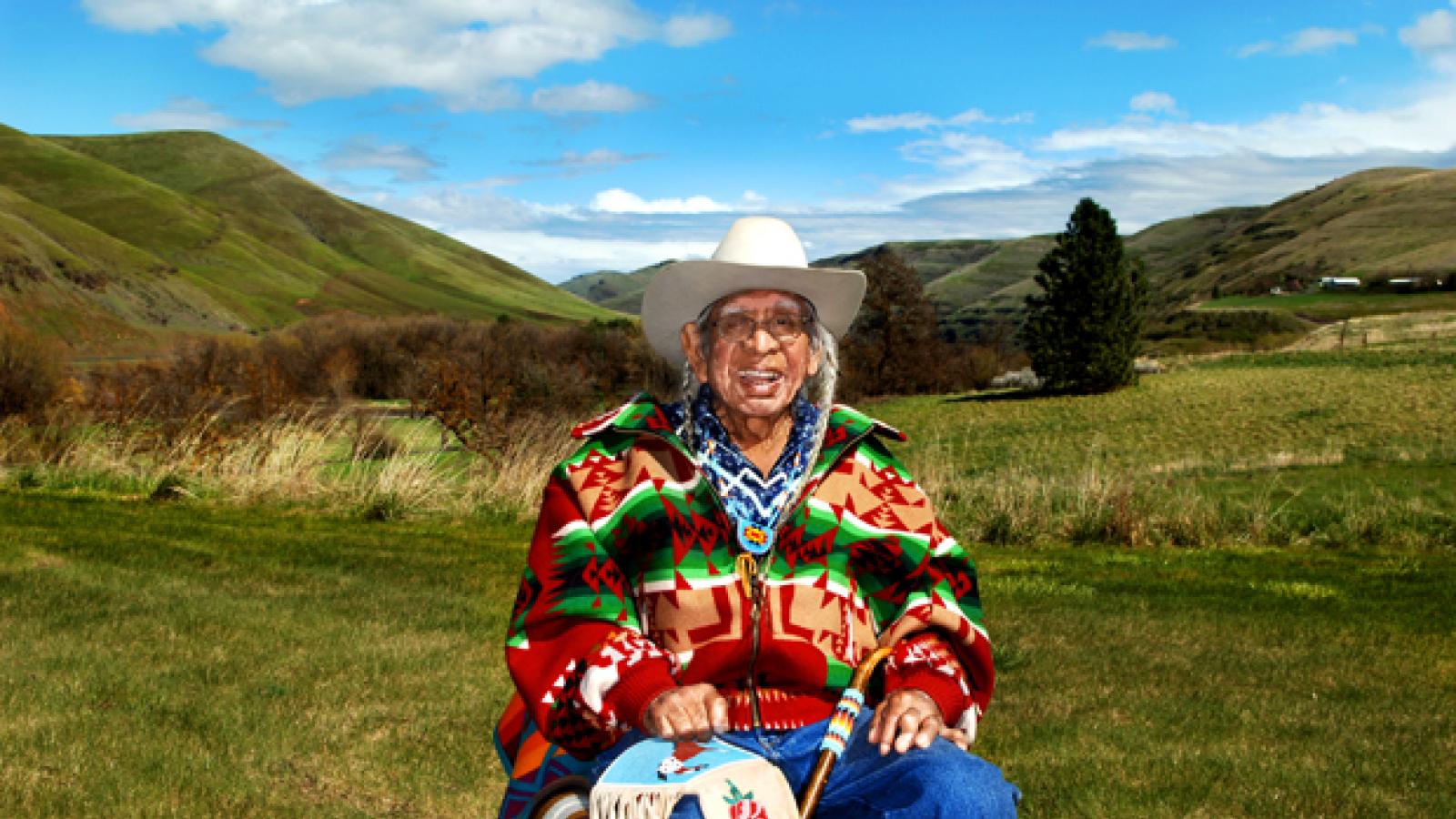 It is with great sadness that the National Endowment for the Arts acknowledges the death of 2008 National Heritage Fellow Horace Axtell, Nez Perce drum maker, singer, and tradition bearer from Lewiston, Idaho. Axtell was a respected elder and a pipe carrier for his tribe, as well as a spiritual leader of the Seven-Drum Religion. This traditional religion of the tribes of the plateau requires that practitioners memorize songs and accompany them on handmade, hand-held drums. Axtell constructed the drums in the old way, curing the hide and stretching it over a wooden frame.
In a 2008 interview with the National Endowment for the Arts, Axtell described the spiritual experience of singing and playing the drum: "When we sing it's a strong feeling that connects ourselves with the Creator, and connects ourselves with the spirits of our people who have, in their own way, made this way possible with their thoughts and their spirituality. They left this way of life behind for us. We were taught it the way they were taught and we will leave it the way they gave it to us. It's always important that we follow the traditions that they left behind for us, and do it proper. We don't change anything. We don't try to make any improvements. We do it the way they taught us. And the songs are all very, very important songs. And as we sing these songs, we're teaching the younger ones how to sing them. That's the only way we can teach them."
Visit the National Endowment for the Arts' website to read the full interview with Axtell. A portrait of him by Tom Pich is available for media use. Contact 202-682-5744 to request permission.
Contact
NEA Public Affairs
202-682-5570