National Endowment for the Arts Statement on the Death of NEA Jazz Master Phil Woods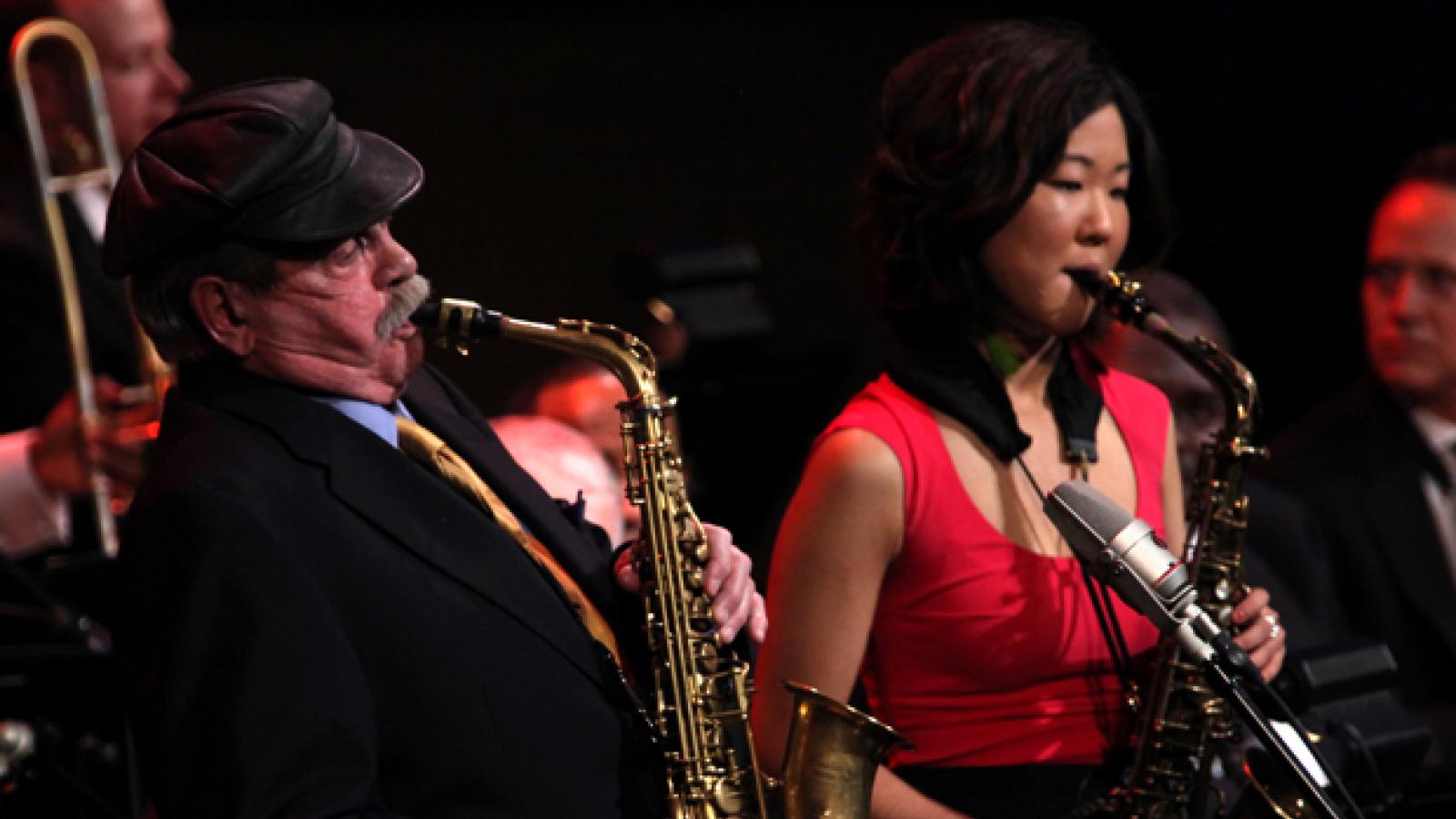 It is with great sadness that the National Endowment for the Arts acknowledges the passing of alto saxophonist, composer, arranger, bandleader, educator Phil Woods, recipient of a 2007 NEA Jazz Masters award, the nation's highest honor in jazz. We join the jazz community in mourning his death while celebrating his life and many contributions to jazz.
One of the most brilliant saxophonists in jazz, Woods performed with such legendary artists as Dizzy Gillespie, Quincy Jones, Benny Goodman, and Clark Terry. He is the recipient of four Grammy Awards and is also the composer of hundreds of songs. In 2012, Woods performed a duet with emerging saxophonist Grace Kelly at the NEA Jazz Masters Awards Ceremony and Concert, accompanied by the Jazz at Lincoln Center Orchestra. In a 2006 interview with the NEA, Woods described his first saxophone lessons: "I got a teacher by the name of Harvey LaRose and that's where my life changed because I was going for lessons and I was faking it. I wasn't practicing, but I'd go back the following week and I could play the lesson. Now if I'd had one of those more or less straight-laced teachers, he might have said, 'Okay, kid, you're faking it.' Mr. LaRose said, 'You're using your ear to play music. This ear thing is your most important gift.' He realized that immediately. Mr. LaRose played alto clarinet, violin, guitar, piano, taught all of those instruments, repaired all of those instruments, and arranged with the local big bands. He was not a jazz man but he recognized that I had something to say on the saxophone because he drew me in. Within three, four months I was hooked. I loved it."
To read the full bio and interview with Woods, visit arts.gov. In addition, the NEA has Jazz Moments, short audio pieces about Woods' life and career in jazz. These audio clips are available for radio stations to use free of charge and can be downloaded via iTunesU and PRX.
# # #
Contact
NEA Public Affairs
202-682-5570