NEA Literature Fellows Showcased at Library of Congress National Book Festival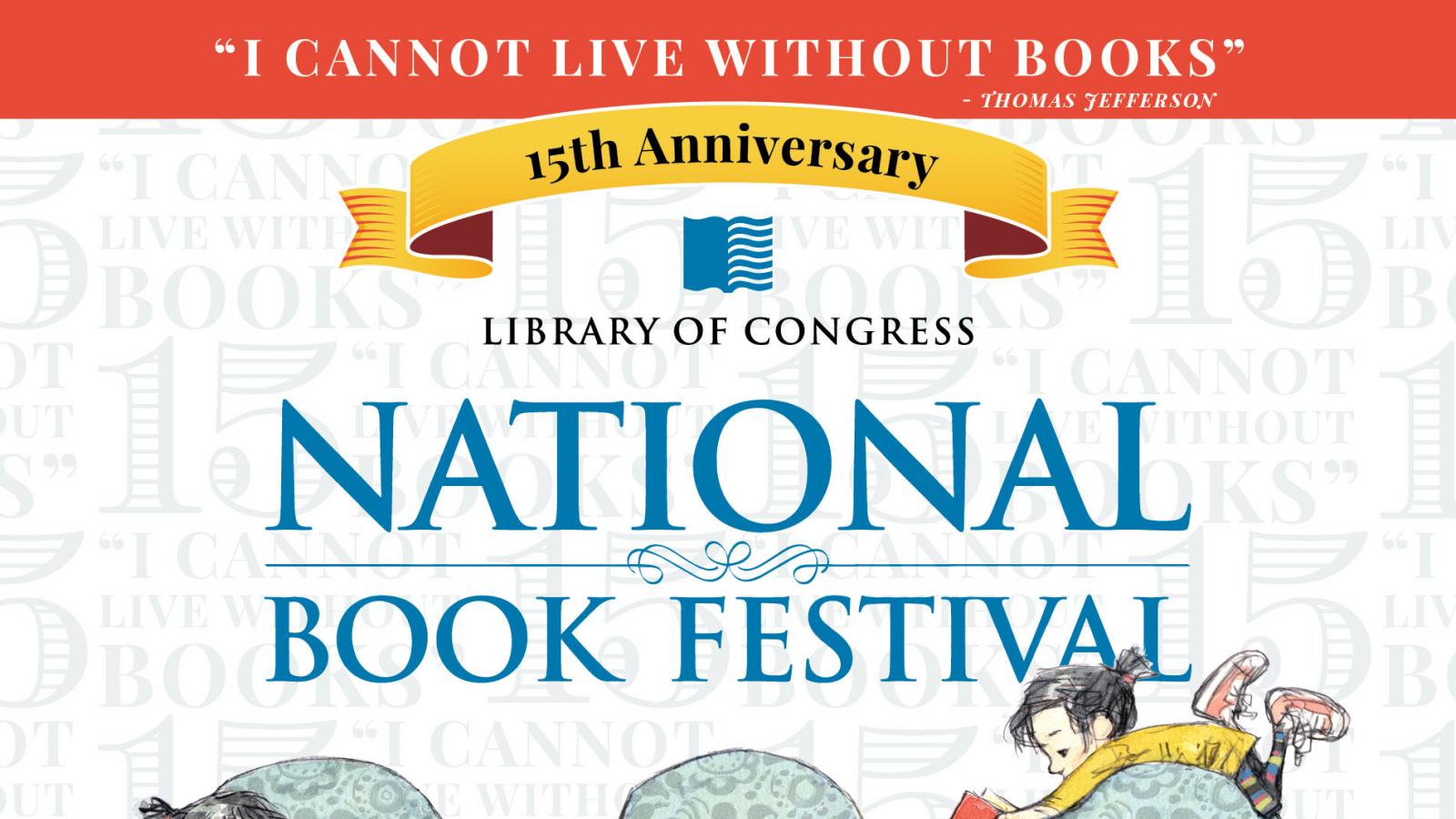 Washington, D.C. – If you want to meet the authors behind the latest contemporary literature, level up on digital-age publishing, or enjoy a youth poetry slam, look no further than the Poetry & Prose Pavilion, sponsored by the National Endowment for the Arts at the Library of Congress National Book Festival.
The Poetry & Prose Pavilion is part of the Library of Congress's 15th annual literary festival, which takes place on Saturday, Sept. 5, from 10 am to 10 pm at the Walter E. Washington Convention Center, 801 Mt. Vernon Place, NW, in Washington, DC. This year's free festival features more than 150 authors, poets, and illustrators.  
The line-up of presenters at the Poetry & Prose Pavilion includes Daniel Alarcón, (At Night We Walk in Circles), Jerome Charyn (I Am Abraham), Marilyn Chin (Hard Love Province), Claudia Rankine, (Citizen: An American Lyric), Ishmael Reed (The Complete Mohammad Ali), Eric Pankey (Crow-Work), and Kevin Young (Book of Hours). Five of the writers received NEA Literature Fellowships early in their careers: Charyn (1985); Chin (1985, 1993), Pankey (1988, 2005), Reed (1975); and Young (2005). 
Two panel discussions at the Poetry & Prose Pavilion consider both timely and timeless topics. "Publishing in the Digital Age: A Panel About the Ins and Outs of Publishing" offers discussion by Lynn Freed (Reading, Writing and Leaving Home); Geoffrey Kloske, president of Riverhead Books; and Kevin Larimer, editor-in-chief of Poets & Writers magazine. The second panel looks at "Why Literature Matters: A Conversation about the Importance of the Imagination" with Jane Hirshfield (Ten Windows: How Great Poems Transform the World), Azar Nafisi, (The Republic of Imagination), and Jeff Brown (The News).    
Poetry's next generation is getting center stage at the 2015 pavilion. In the morning, youth poetry reciters help celebrate the tenth anniversary of Poetry Out Loud, a national poetry recitation contest by reciting the poems that earned them top spots at this year's National Competition Finals.
In the evening, the Library of Congress Poetry and Literature Center, the NEA, and Split This Rock will present the National Book Festival Youth Poetry Slam, which will bring together slammers from Chicago, Houston, Los Angeles, and Washington, DC.
For the complete Poetry & Prose Pavilion schedule, go to the Related Content section. For more information about the National Book Festival call 888-714-4696 or visit loc.gov/bookfest.
About the National Endowment for the Arts
Established by Congress in 1965, the NEA is the independent federal agency whose funding and support gives Americans the opportunity to participate in the arts, exercise their imaginations, and develop their creative capacities. Through partnerships with state arts agencies, local leaders, other federal agencies, and the philanthropic sector, the NEA supports arts learning, affirms and celebrates America's rich and diverse cultural heritage, and extends its work to promote equal access to the arts in every community across America. For more information, visit arts.gov.
#  #  #
Contact
Sally Gifford
NEA Public Affairs
202-682-5606 | giffords@arts.gov