New Funding and Resources for Creative Placemaking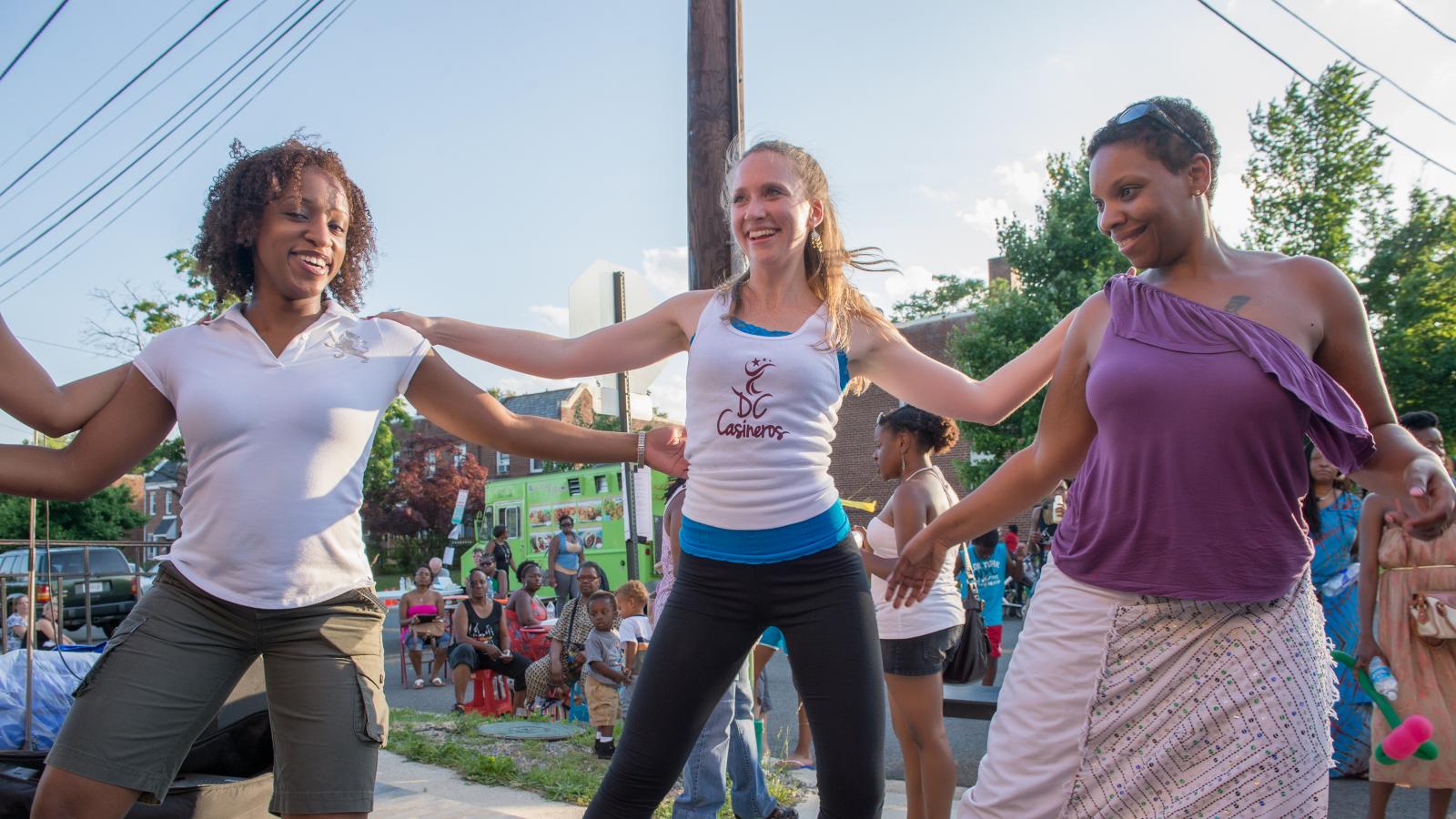 Washington, DC— The community development practice of creative placemaking continues to evolve as artists, designers, arts organizations, and local leaders collaborate on innovative projects that help build stronger communities and improve the quality of life for residents. To further assist the creative placemaking field, the National Endowment for the Arts (NEA) announces the 2015 Our Town awards; 69 awards totaling almost $5 million will support projects in 35 states plus Puerto Rico. This year's awards bring the NEA's creative placemaking investment to date to 325 grants and $25.96 million in all 50 states, the District of Columbia, and now, Puerto Rico.
"The Our Town program represents important tenets of the NEA's work," said NEA Chairman Jane Chu. "Our Town supports an impressive level of creativity in the field and helps spark vitality within a community through the arts."
"The arts reveal the heart and soul of our nation," said Secretary of the U.S. Department of Housing and Urban Development Julían Castro. "We're proud to work with the NEA to create neighborhoods of opportunity where culture is honored and creativity can flourish. Together with our partners, we'll give more Americans the chance to experience life in a vibrant and thriving community."
For a list of grants by state and city, go to the Recent Grants section.
NEW THIS YEAR
New among this year's Our Town awards are knowledge building projects, intended to deepen and extend understanding of creative placemaking practices. The teams leading this inaugural group of five projects are arts and non-arts organizations that together demonstrate the kind of "silo-busting" needed to grow the creative placemaking field.
As an additional resource to help creative placemaking practitioners, the NEA's Office of Research & Analysis has developed a new web product, NEA Arts & Livability Indicators: Assessing Outcomes of Interest to Creative Placemaking Projects. This latest installment in the NEA's online Arts Data Profile series includes a discussion of metrics that have been field-tested by the NEA in partnership with the Urban Institute. 
The fifth anniversary of Our Town also marks important milestones for the NEA's work with federal partners to advance a multifaceted approach to community development. Several of the Our Town awards are for projects in Promise Zones, an initiative managed by HUD and the Department of Agriculture.  Projects are also in cities designated by the White House Council on Strong Cities, Strong Communities (SC2). For more about these federal partnerships and a list of these projects, go to the Related Content section.
OUR TOWN OVERVIEW
Our Town projects fall into three categories. In addition to knowledge building, projects focus on arts engagement or on design and cultural planning. In arts engagement projects, artistic production is the centerpiece. Design and cultural planning projects develop the local support systems and infrastructure necessary for community development to succeed.
Our Town grant awards are made to partnerships that consist of at least one nonprofit organization and a local government entity. Many projects are centered on multipartner investments in a community's future.
Our Town projects also demonstrate how arts and culture can impact a range of community priorities, including economic development, environmental resiliency, at-risk youth and entrepreneurship programs, and use of public spaces. For more about these kinds of projects, go to the Related Content section.
The diversity of Our Town projects has expanded with this year's grantees to include five projects led by Native-American tribes, adding to past years' Native-American grantees.
To join the Twitter conversation about these projects, use #NEAOurTown15
About the National Endowment for the Arts
Established by Congress in 1965, the NEA is the independent federal agency whose funding and support gives Americans the opportunity to participate in the arts, exercise their imaginations, and develop their creative capacities. Through partnerships with state arts agencies, local leaders, other federal agencies, and the philanthropic sector, the NEA supports arts learning, affirms and celebrates America's rich and diverse cultural heritage, and extends its work to promote equal access to the arts in every community across America. 
Contact
Media inquiries, Victoria Hutter, hutterv@arts.gov, 202-682-5692
Program inquiries, ot@arts.gov