Statement on the Death of NEA National Heritage Fellow Bo Dollis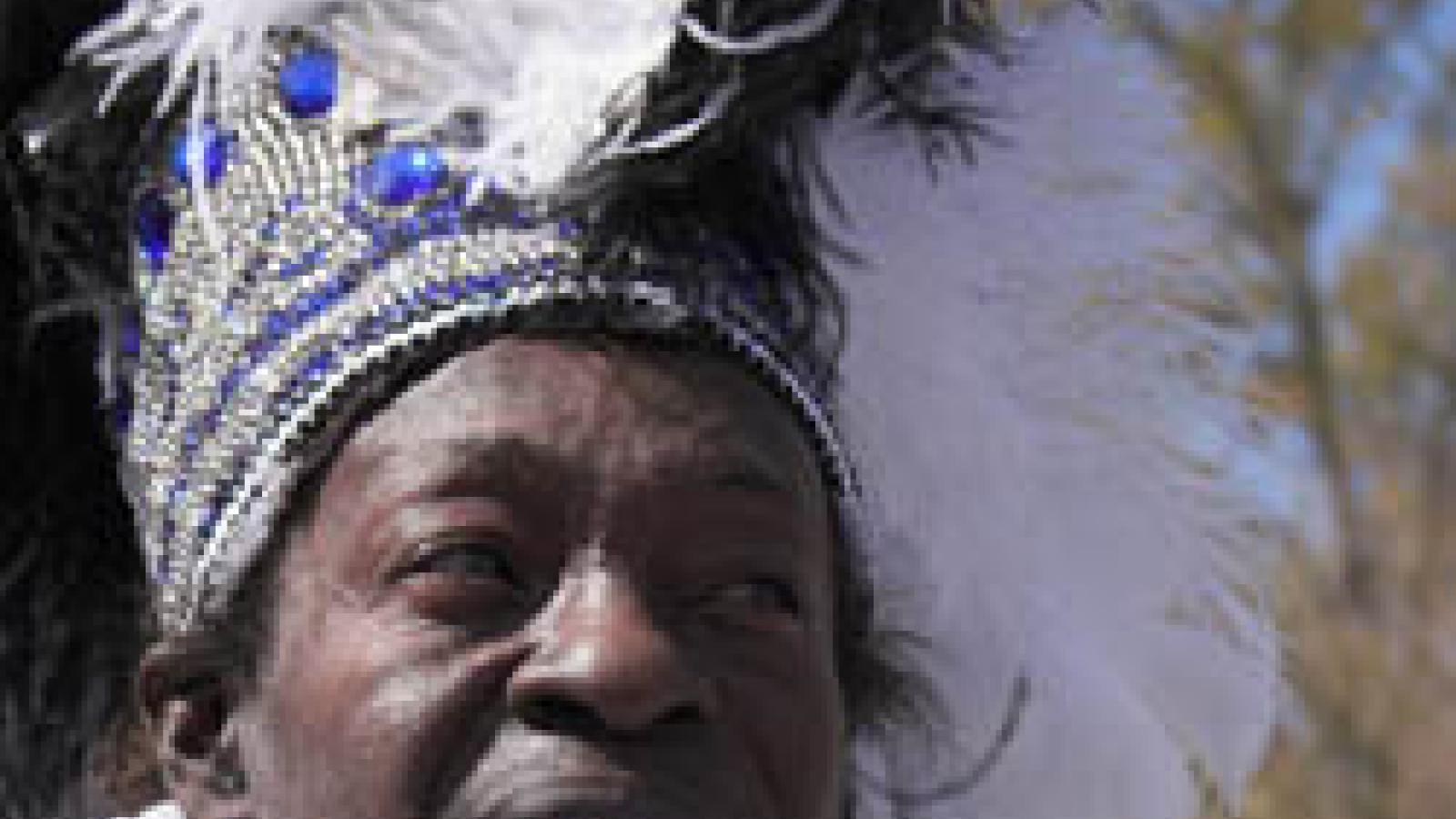 It is with great sadness that the National Endowment for the Arts acknowledges the passing of 2011 National Heritage Fellow Theodore Emile "Bo" Dollis, a leader of the Mardi Gras Indian tribe the Wild Magnolias.
Widely believed to have started in the late 1800s as a way of honoring Native-American traditions, Mardi Gras Indian tribes are made up of neighborhood groups. Each year, the participants create handmade elaborate, vibrant costumes with intricate beadwork that take up to a year to create. While growing up in the Central City, behind St. Charles Avenue's grand mansions, Dollis became interested in the tradition of the New Orleans Mardi Gras Indians and in high school he secretly began attending Sunday night Indian practice in a friend's back yard. He followed the White Eagles tribe, playing and singing the traditional repertoire, and in 1957, he masked (created and wore his suit) for the first time with the Golden Arrows. In 1964, Dollis became Chief of the Wild Magnolias, a tribe named in honor of Magnolia Street in New Orleans' uptown/mid-city area. Dollis went on to gain notoriety with his handcrafted suits for Mardi Gras and St. Joseph's Day but in addition to his skills as a craftsman, Dollis was also known for his vocal artistry. The Wild Magnolias have performed both nationally and internationally, including Carnegie Hall in New York City and the Smithsonian Folklife Festival in Washington, DC. Dollis also worked with seminal New Orleans artists such as Allen Toussaint, Earl King, Snooks Eaglin, Willie T, among many others. Although the uptown/mid-city area was devastated by Hurricane Katrina, Dollis opened a club there, named Handa Wanda's after one of the chants, where tribal members can congregate, work on costumes, and practice chanting and singing.
Visit the NEA's website for more information on Bo Dollis and an audio sample of the chant "Handa Wanda."
# # #
Contact
NEA Public Affairs
202-682-5570