Statement on the Death of NEA National Heritage Fellow Glenn Ohrlin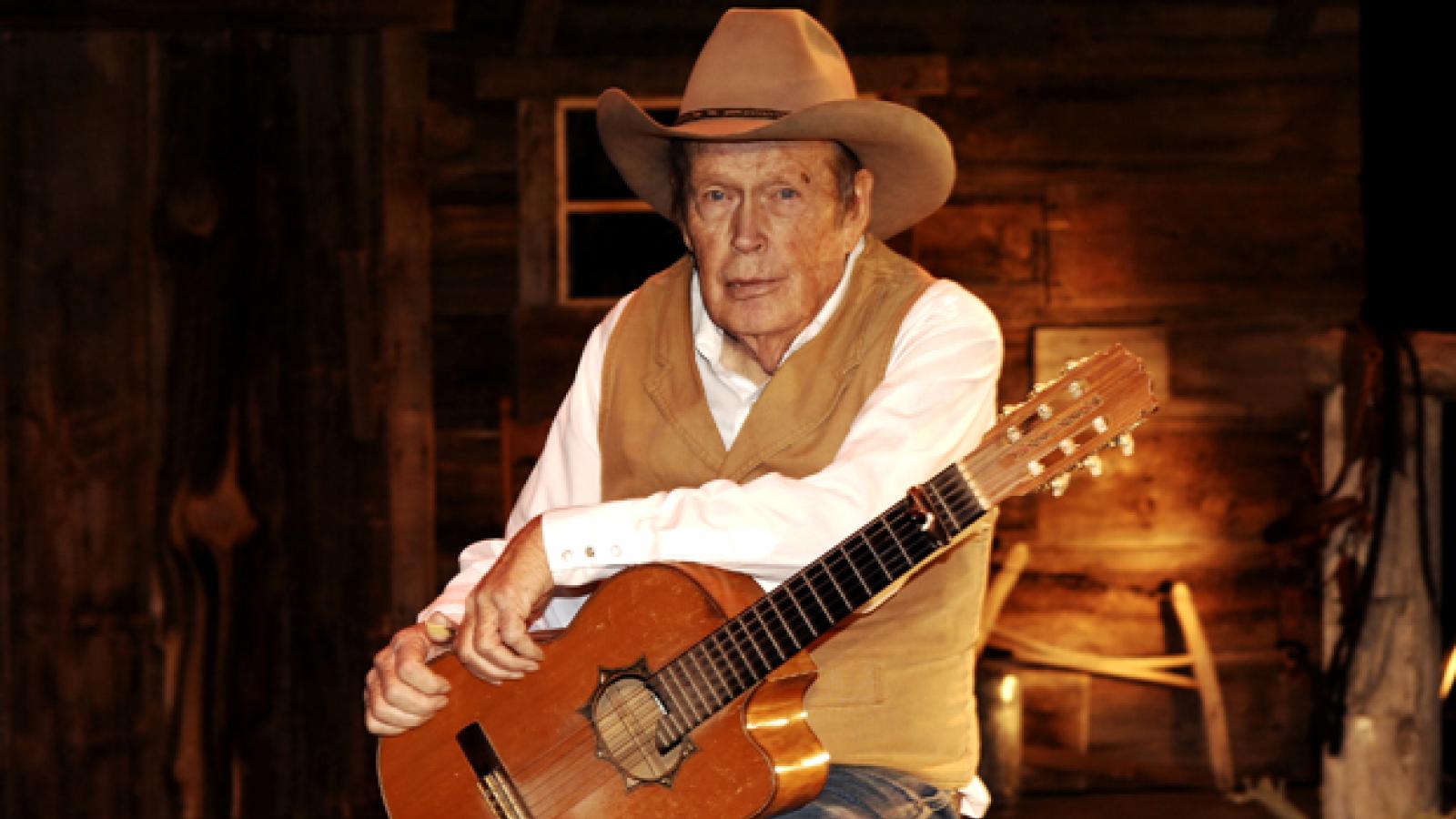 It is with great sadness that the National Endowment for the Arts acknowledges the passing of 1985 National Heritage Fellow Glenn Ohrlin, a cowboy singer, storyteller, and illustrator from Mountain View, Arkansas. Ohrlin began singing cowboy songs at the age of five, and continued the tradition to the present day, most recently performing at the 32nd National Poetry Gathering in Elko, Nevada.
Ohrlin was known for singing in an unornamented Western style, accompanying himself on the guitar with understated rhythms, sometimes embellishing his introductions with his harmonica. Most of his repertoire stems from the period 1875 to 1925 and includes traditional British ballads carried west, sentimental melodies, journalistic poetry, bawdy songs, hobo ditties, and border Spanish tunes he learned as a working cowboy. He also performed a number of folk songs that he learned while in the Army during World War II, as well as many popular country and western songs. In 1973, the University of Illinois Press published The Hell-Bound Train, a book of Ohrlin's 100 favorite cowboy songs and poems. He also produced an album of the same name that consists of cowboy lore and songs.
Visit the NEA's website for more information on Glenn Ohrlin as well as a portrait of him taken by Tom Pich.
# # #
Contact
NEA Public Affairs
202-682-5570