Statement on the Death of NEA National Heritage Fellow Yacub Addy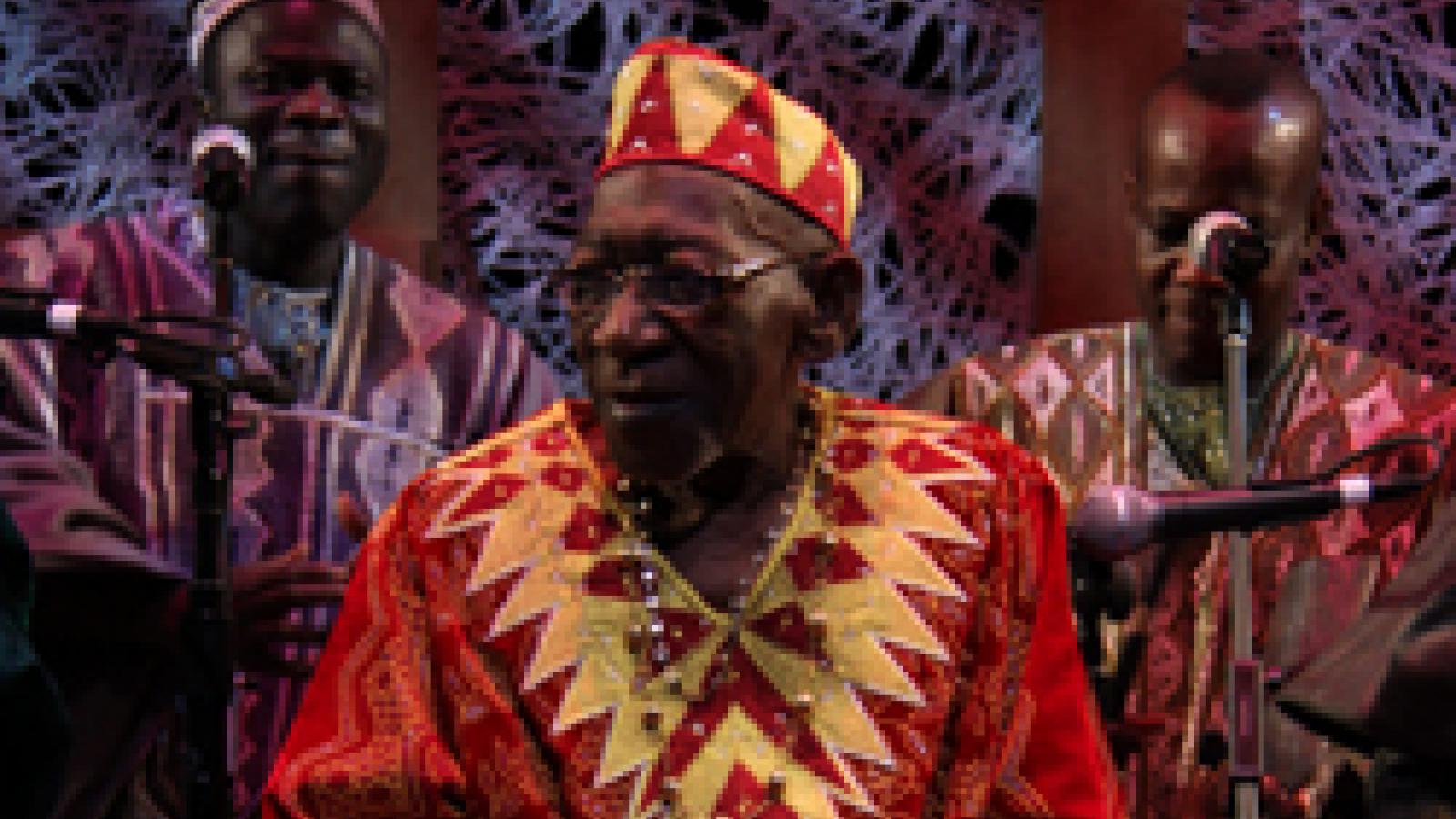 It is with great sadness that the National Endowment for the Arts acknowledges the passing of 2010 National Heritage Fellow Yacub Addy, Ghanaian drum master from Latham, New York.
A master of traditional music of the Ga ethnic group, a creator of new works rooted in tradition, and a committed educator, Yacub Addy is part of the renowned Addy family of drummers, singers, and dancers from Avenor, Accra, Ghana. In 1956, the year of Ghana's independence, Addy organized and led the first major staged performance of genuinely traditional Ghanaian music and dance at the Accra Community Center. He later formed the historic groups Ashiedu Ketrekre, which set a performance standard in Ghana in the 1960s, and Oboade, which became the first professional traditional Ghanaian group to tour in the West (1968-75). Addy's music took him from Ghana to Europe and America, where in 1982 he created the performance ensemble Odadaa!, composed predominantly of Ga artists. With Odadaa!, Addy also collaborated with artists of other traditions, including NEA Jazz Master Wynton Marsalis, which resulted in two projects, Africa Jazz, and the co-composition Congo Square, which premiered in New Orleans in 2006 as a gift for the spiritual revival of the Crescent City. Through his ensembles, Addy trained numerous Ghanaian artists. In the 1960s in Accra, he identified Five Hand Drumming Techniques, a system to train non-Ghanaian students, copied by many instructors. He has taught widely in America, including Washington State Cultural Enrichment Program; the Seattle Public Schools; Evergreen College in Olympia, Washington; Howard University in Washington, DC; Rensselaer in Troy, New York; and Skidmore College in Saratoga Springs, New York.
In a 2010 interview with the NEA, Addy discussed what makes Ga music distinctive: "We Ga are unique among Ghanaians. We love human beings, no matter where you come from. We are very social. We welcome strangers. We are also independent, proud, and we don't take nonsense. Our music is also unique. We are very creative. We play drums with our hands more than the other ethnic groups in Ghana. It's more difficult to play with hands than with sticks, and you get more tones. Our medicine music and royal music is complicated. And we have many different styles of social music -- music played just for enjoyment. Rhythms such as Ali, Koyi, Tumatu, Ayika, Boade, Konkoma. Most Ghanaians today have never heard of these. Also, we play the music of other ethnic groups, but not many of them can play our music, especially our ritual music.
"My family plays Ga medicine music and social drumming. The medicine rhythms we play are Akom, Otu, Kpele, and Tigari. Tigari came in the 1960s from Northern Ghana and one of my nephews, Aja Addy, became a Tigari medicine man. Tigari became hot in Avenor in the 1960s. The social music was always there -- when the moon came out, we would play whatever rhythm was happening at the time. Avenor drummers were the champions of Oge, the predecessor of Kpanlogo. My senior brother Akwei Wejei would go village to village and bring the latest rhythms back to us, and we would improve them and add our own styles."
Visit the NEA's website for more information about Yacub Addy, the full interview with him, and samples of his music.
# # #
Contact
NEA Public Affairs
202-682-5570