High School Students Compete for National Songwriting Champion Title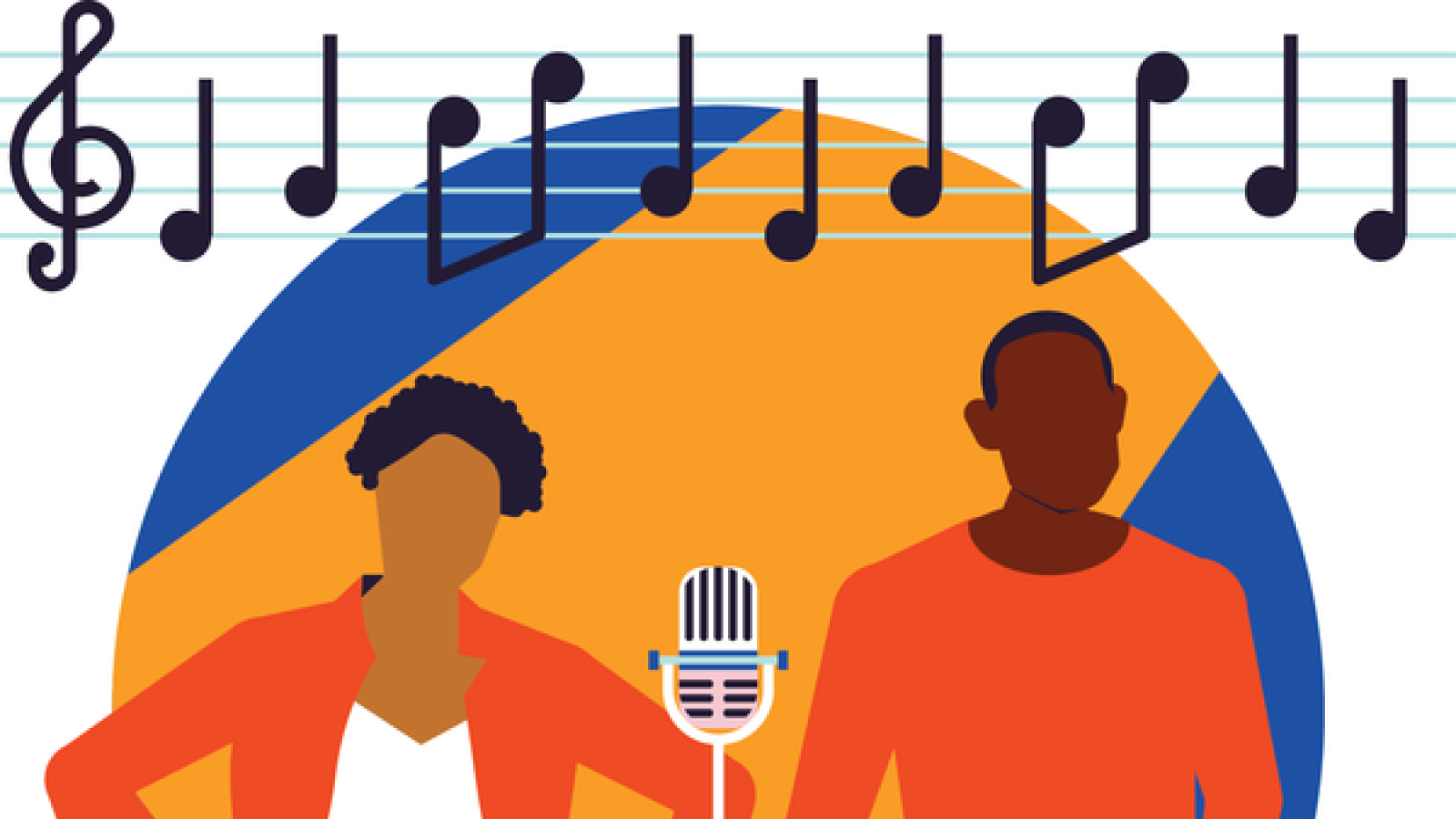 New York, NY – The search for next generation of songwriters culminates on Sunday, July 24, in New York City as finalists compete for the title of National Champion in The Musical Theater Songwriting Challenge for High School Students. The Songwriting Challenge is a pilot program of the National Endowment for the Arts (NEA) and Playbill, Inc., with additional support from the Disney Theatrical Group.
Over the weekend, the three national finalists will participate in intensive songwriting workshops and rehearsals where they will work with musical theater industry professionals to learn about the business and hone their songwriting skills.  In Sunday's concluding round, media are invited to watch as the three national finalists have their songs performed by professional musicians in front of judges from the music and musical theater industry. Judges will choose and announce a national champion that evening.  All participants are available for interviews on-site. Please contact kargboj@arts.gov to request an interview.
The national champion will receive a $5,000 scholarship award, and each runner-up will receive $2,500. Scholarships are provided by the National Music Publishers' Association Supporting Our Next Generation of Songwriters (S.O.N.G.S.) Foundation. In addition, the national champion's song will be published by Sony/ATV.
This event is open press but closed to the public.
Sunday, July 24, 2016
WHAT:                Final Competition to Choose a National Champion for The Musical Theater Songwriting Challenge for High School Students
WHO: 
Jane Chu, Chairman, National Endowment for the Arts
Jake Berglove, Perpich Arts High School in Minneapolis/St. Paul, Minnesota; Finalist
Chelsea Mayo, R.L. Turner High School in Dallas County, Texas; Finalist
Angel Rodriguez, Pugent Sound Adventist Academy High School in Seattle and King County, Washington; Finalist  
Adam Gwon, Songwriter, Judge
Norm Lewis, Tony Award Nominated Actor, ABC's "Scandal," Judge
George Maloian, Director of Theatrical Development, Sony/ATV Music Publishing, Judge
Anaïs Mitchell, Composer/Lyricist, Judge
Charlotte Sellmyer, SVP, External Affairs, National Music Publishers' Association, Judge
César Alvarez, Composer/Lyricist, Mentor to Finalists
Carmel Dean, Composer, Arranger, Musical Supervisor to Finalists
Anna K. Jacobs, Songwriter, Mentor to Finalists
Shakina Nayfack, Artistic Director, Musical Theatre Factory, Mentor to Finalists
WHERE:               Carroll Rehearsal Studios; 625 W. 55th St., 6th Floor, New York, NY 10019
WHEN:                 Sunday, July 24, 2016 from 5:00PM – 6:00PMEST
                                                                                     
About the National Endowment for the Arts
Established by Congress in 1965, the NEA is the independent federal agency whose funding and support gives Americans the opportunity to participate in the arts, exercise their imaginations, and develop their creative capacities. Through partnerships with state arts agencies, local leaders, other federal agencies, and the philanthropic sector, the NEA supports arts learning, affirms and celebrates America's rich and diverse cultural heritage, and extends its work to promote equal access to the arts in every community across America. This year marks the 50th anniversary of the National Endowment for the Arts and the agency is celebrating this milestone with events and activities through September 2016.
About Playbill, Inc.
Since its inception in 1884, PLAYBILL has become synonymous with the legitimate theatre and is an internationally known trademark and symbol of the arts. Playbill Magazine, which can be found in theatres and classical arts venues throughout the country, proudly serves every Broadway house as well as the country's most prestigious fine arts institutions, including Lincoln Center, Carnegie Hall and the Kennedy Center. In 2016 Playbill presses will roll out 3.5 million programs monthly for nearly 100 theatres in 24 cities. Playbill.com was established in 1994, and has since grown to become the leading source of theatre information on the web and has expanded to a suite of online offerings including Playbill Vault, Playbill EDU, Playbillder, and more. Visit www.playbill.com for more information.
                                                                                         ###
Contact
NEA Public Affairs
Judith Kargbo (NEA), kargboj@arts.gov,
(o) 202-682-5528, (c) 202-997-0964