National Endowment for the Arts Announces New Focus for NEA Big Read program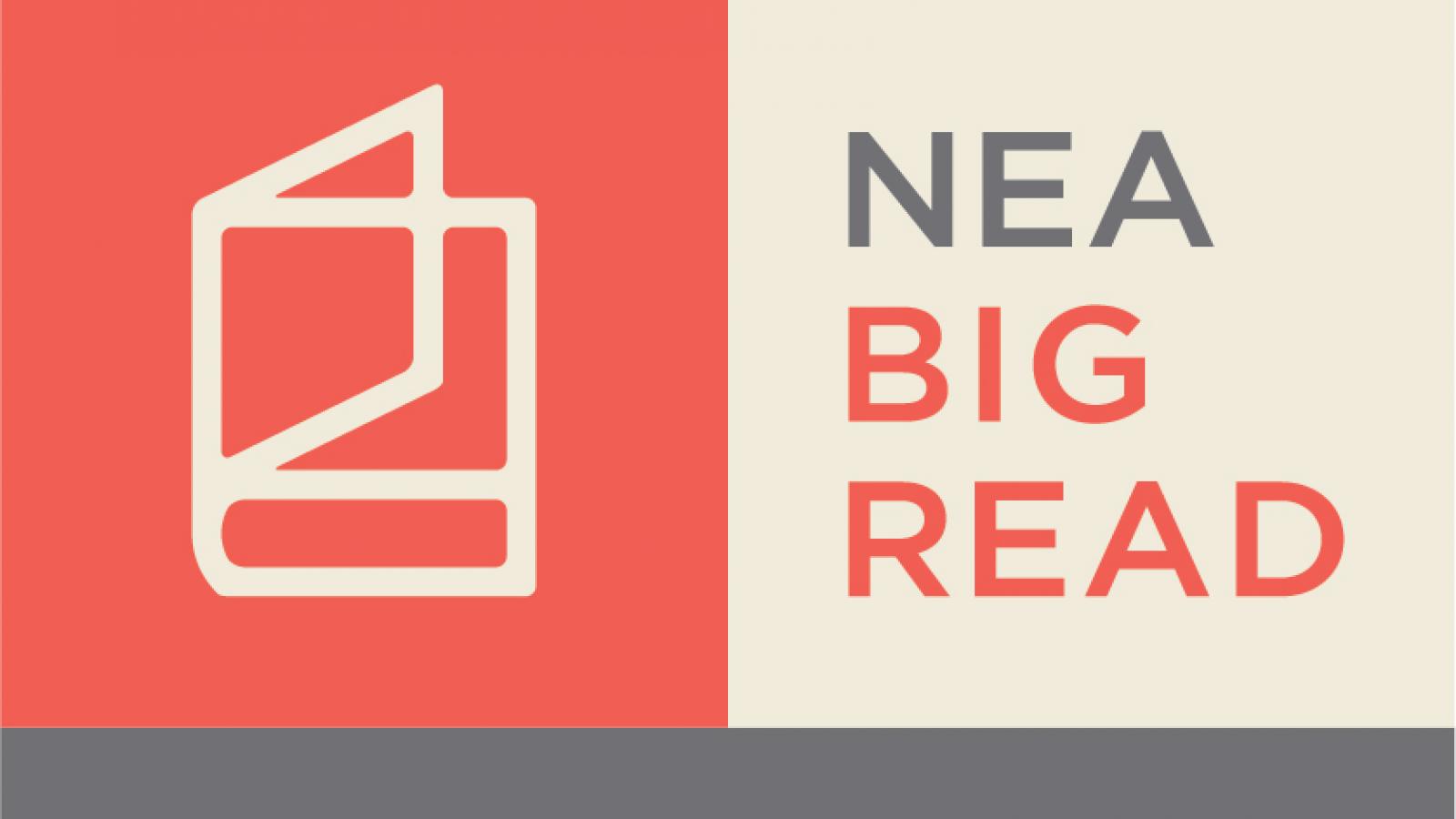 Washington, DC—Over the past ten years, the National Endowment for the Arts has supported more than 1,200 NEA Big Read projects across the country, with 4.2 million Americans taking part in these innovative community-wide programs that each explore a single book. In celebration of the initiative's 10th anniversary, the NEA is announcing a new focus for the NEA Big Read library on contemporary authors and books written since the founding of the NEA 50 years ago.
"We are proud that the NEA Big Read has reached cities and towns in every state in the country and that, through our grantees, has had a real impact on bringing communities together," said Amy Stolls, NEA director of literature. "We hope that this new direction will inspire folks to discover new books and enjoy talking about them with family and friends, neighbors and peers, and especially people they have yet to meet." 
Available for community programming beginning in fall 2017, the book list will include 28 titles, 13 of which are new to the NEA Big Read. The authors hail from all across the country and represent a range of ages and ethnicities, with more than half of the books by female authors. The list also features a range of genres, including novels, short stories, memoirs, poetry, and books in translation. The full list of 28 titles is available here; more information on the books and authors is available at neabigread.org. Guidelines for applying for a 2017-18 NEA Big Read grant will be released in October 2016 and will be available at neabigread.org.
These works were selected to provide a wider range of voices, perspectives, and writing styles for future NEA Big Read applicants to choose from. For instance, one of the new additions is Claudia Rankine's Citizen: An American Lyric, which combines poetry with visual art, quotations, slogans, and film scripts to reveal moments of racism that surface in everyday encounters. Another addition, Five Skies, a novel by Ron Carlson, is set in the austere, isolated landscape of Idaho and tells the story of three men working a doomed construction project. Kelly Link's Pretty Monsters targets both adults and young adults with short stories about teenagers grappling with angst and alienation, awkwardness and awakening desires, but also with unexpected monsters, ghosts, wizards, aliens, possibly carnivorous couches, and undead babysitters.
In addition, the NEA will update selections for three authors currently represented in the NEA Big Read library – Louise Erdrich, Marilynne Robinson, and Tobias Wolff. Other contemporary works that have been a part of the NEA Big Read in the past will remain on the list, such as Luis Alberto Urrea's Into the Beautiful North, a novel about immigration and the people and places caught up in the border wars, and Vaddey Ratner's In the Shadow of the Banyan, which tells the story of the Khmer Rouge regime coming to power in Cambodia and a young girl's experience moving from an idyllic childhood in Phnom Penh into four years of chaos and hardship.
To select the new books, the National Endowment for the Arts solicited suggestions from NEA Big Read grantees, NEA literature grantees, NEA literature fellows, and others. The list of books was then narrowed down and reviewed by a reading committee representing a range of perspectives (such as a former Big Read grantee, librarian, bookseller, book critic, literary presenter, and general reader). The final books were chosen for their capacity to: inspire lively and deep discussion; expand the voices, stories, and genres represented; generate interest from lapsed and/or reluctant readers while also challenging avid readers; and encourage innovative programming for communities. The NEA plans to continue adding titles to the NEA Big Read library in future years, especially works by NEA literature fellows. Suggestions may be sent to neabigread@artsmidwest.org.
About the NEA Big Read
A program of the National Endowment for the Arts, the NEA Big Read broadens our understanding of our world, our communities, and ourselves through the joy of sharing a good book. Managed by Arts Midwest, this initiative offers grants to support innovative community reading programs designed around a single book. The NEA Big Read supports organizations across the country in developing community-wide reading programs which encourage reading and participation by diverse audiences. More information is available at neabigread.org.
About the National Endowment for the Arts
Established by Congress in 1965, the National Endowment for the Arts is the independent federal agency whose funding and support gives Americans the opportunity to participate in the arts, exercise their imaginations, and develop their creative capacities. Through partnerships with state arts agencies, local leaders, other federal agencies, and the philanthropic sector, the NEA supports arts learning, affirms and celebrates America's rich and diverse cultural heritage, and extends its work to promote equal access to the arts in every community across America. This year marks the 50th anniversary of the National Endowment for the Arts and the agency is celebrating this milestone with events and activities through 2016. Go to the 50th section at arts.gov to enjoy art stories from around the nation, peruse the Facts & Figures section, and check out the anniversary timeline.
About Arts Midwest
Headquartered in Minneapolis, Arts Midwest serves audiences, arts organizations, and artists throughout the nine states of Illinois, Indiana, Iowa, Michigan, Minnesota, North Dakota, Ohio, South Dakota, and Wisconsin. One of six non-profit regional arts organizations in the United States, Arts Midwest's history spans more than 30 years. Arts Midwest promotes creativity, nurtures cultural leadership, and engages people in meaningful arts experiences, bringing vitality to Midwest communities and enriching people's lives.
# # #