National Endowment for the Arts to Award More Than $30 Million for Arts Projects Nationwide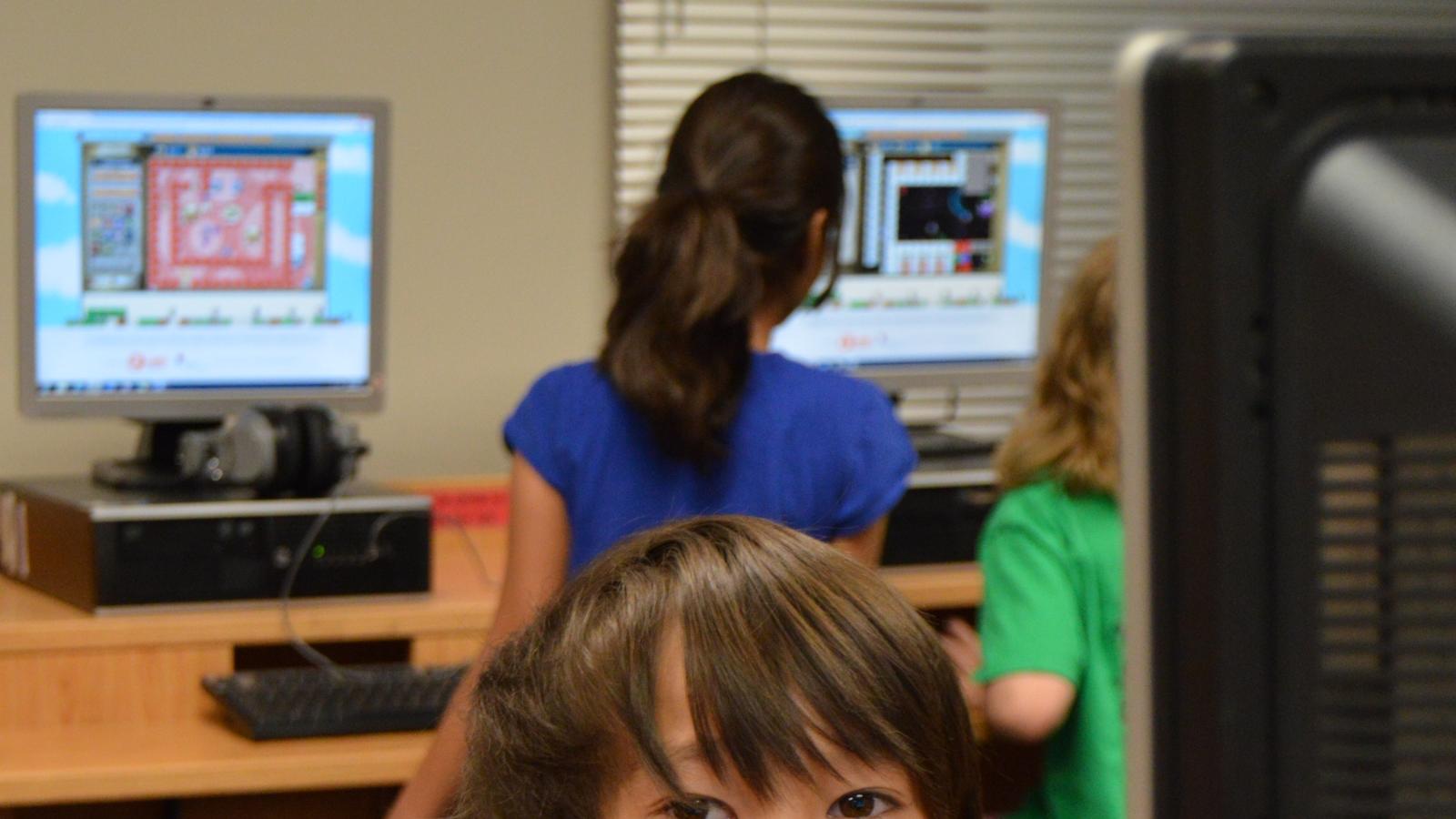 Washington, DC—For its first major grant funding round of fiscal year 2017, the National Endowment for the Arts announced more than $30 million will be awarded to nonprofit organizations and individuals across the country for grants in the areas of Art Works, Art Works: Creativity Connects, Challenge America, and Creative Writing Fellowships. These grants cross all artistic disciplines, reach 48 states as well as Washington, DC, and the U.S. Virgin Islands, and also support partnerships between the arts and non-arts sectors.
The Art Works: Creativity Connects grants are part of Chairman Chu's signature leadership initiative, Creativity Connects*. These 37 grants for a total of $2,500,000 support partnerships between arts organizations and organizations from non-arts sectors, such as healthcare, nutrition, juvenile justice, science, and technology, among many others. 
"The arts are for all of us, and by supporting these projects, the National Endowment for the Arts is providing more opportunities for the public to engage with the arts," said NEA Chairman Jane Chu. "Whether in a theater, a town square, a museum, or a hospital, the arts are everywhere and make our lives richer."
Click here for a list of all the recommended grants in this announcement sorted by city and state.
Click here for a list of recommended grants separated by category: Art Works (sorted by artistic discipline/field), Art Works: Creativity Connects, Challenge America, and Creative Writing Fellowships in poetry.
Click here for the lists of the panelists that reviewed the applications for funding.
In addition, on Monday, December 12, the NEA announced funding for four inaugural projects totaling $598,600 through the new NEA Research Labs. This program supports cross-sector research "labs" that investigate the intersection between the arts sector and non-arts sectors such as healthcare, education, business, and management. 
Follow the conversation about this announcement on Twitter at #NEAFall16.
Art Works
Art Works is the NEA's largest funding category and focuses on the creation of art that meets the highest standards of excellence, public engagement with diverse and excellent art, lifelong learning in the arts, and the strengthening of communities through the arts.
The NEA will award 970 grants totaling nearly $26 million to organizations in 48 states, the District of Columbia, and the U.S. Virgin Islands. The NEA will announce the second round of fiscal year 2017 Art Works grants next spring. Supported projects include:
A national tour of dance performances by Aspen Santa Fe Ballet featuring both new and existing works, as well as outreach activities in each community.
Madison Opera's production of Charlie Parker's Yardbird by composer Daniel Schnyder and librettist Bridgette Wimberly focusing on legendary jazz saxophonist Charlie Parker, also known as "Yardbird" or "Bird," who died at the age of 34.
Oklahoma Visual Arts Coalition's exhibition Art 365. Emerging Oklahoma visual artists will be invited to create new work for one year, in consultation with guest curator Dana Turkovic, curator of exhibitions at Laumeier Sculpture Park in St. Louis, Missouri.
For the Art Works: Creativity Connects grants, the NEA will award 37 grants for a total of $2,500,000. Projects represent all artistic disciplines, take place in 17 states and the District of Columbia, and include both rural and urban areas. Supported projects include:
The Lullaby Project, a program of Carnegie Hall's (CH) Weill Music Institute, in partnership with New York-Presbyterian Hospital (NYP), is designed for mothers in challenging circumstances, such as poverty or homelessness. CH's Lullaby Project will pair professional musicians with expectant mothers, who then together compose and record lullabies written specifically for each mother's child.
The Luminoir Project, a project of Diavolo Dance Theatre, in partnership with the Institute for Creativity, the Arts, and Technology at Virginia Tech will fabricate and test advanced technologies that will enhance the creation of Diavolo's newest dance work, Luminoir. Researchers from the departments of Architecture and Urban Design, Computer Science, and Electrical Engineering will develop innovations such as movement-based sensors, wearable electronic devices, and electronic textiles for the stage design as well as a customized smartphone application for increased audience engagement.
Read | Seed | Write, a unique cross-sector collaborative project between Just Buffalo Literary Center and Grassroots Gardens of Buffalo that will explore the intersection between literature and community gardening. With activities in several geographically and socially diverse neighborhoods in Buffalo, the project will bring poetry into community gardens through permanent installations of poetic public art, readings by locally and nationally significant poets, writing workshops for youth, and a culminating Harvest Celebration.
In addition to the grant program, the Creativity Connects initiative includes a "bright spots" interactive, digital graphic that shows the mashup of arts with other non-arts sectors; and the report Creativity Connects: Trends and Conditions Affecting US Artists about the current infrastructure of the arts and working conditions for artists.
Challenge America
The Challenge America category supports small and mid-sized organizations for projects that extend the reach of the arts to underserved populations—those whose opportunities to experience the arts are limited by geography, ethnicity, economics, or disability. NEA staff provide significant technical assistance to applicants to mentor them in project development and the grant application process. For fiscal year 2017, the NEA will award 134 grants of $10,000 each for a total of $1.34 million. Supported projects include:
Bunnell Street Arts Center's national tour of Decolonizing Alaska, a visual arts exhibition featuring works by Alaskan artists.
Serenbe Institute for Art, Culture and the Environment's EXPLORE: Art in Serenbe, a free day of arts programming for all ages in the rural Chattahoochee Hills of Georgia.
The design and creation of a public mural by Espanola Valley Fiber Arts Center in Espanola, New Mexico, where a professional artist will work with local youth to design a mural honoring the region's history as a center of wool production and weaving.
Creative Writing Fellowships
Through its Creative Writing Fellowships, the NEA gives writers the time and space to create, revise, conduct research, and connect with readers. Applications are reviewed through an anonymous process on their artistic excellence. Fellowships alternate between poetry and prose each year and in FY 2017 fellowships are in poetry. The NEA will award 37 fellowships of $25,000 each for a total of $925,000.
This year's group of fellows includes almost an even number of men and women who hail from 19 states around the country—some write of their deep ties to the American South while others explore landscapes of America's inner cities and tribal lands.
Visit the NEA's Writers' Corner to read excerpts by and features on past NEA Literature Fellows, including both Creative Writing Fellows and recipients of Literature Fellowships for translation projects.
About the National Endowment for the Arts
Established by Congress in 1965, the NEA is the independent federal agency whose funding and support gives Americans the opportunity to participate in the arts, exercise their imaginations, and develop their creative capacities. Through partnerships with state arts agencies, local leaders, other federal agencies, and the philanthropic sector, the NEA supports arts learning, affirms and celebrates America's rich and diverse cultural heritage, and extends its work to promote equal access to the arts in every community across America. Visit arts.gov to learn more about NEA. 
* Creativity Connects™ is used with permission from Crayola, LLC.