National Endowment for the Arts Statement on the Death of 1992 National Heritage Fellow Jerry Brown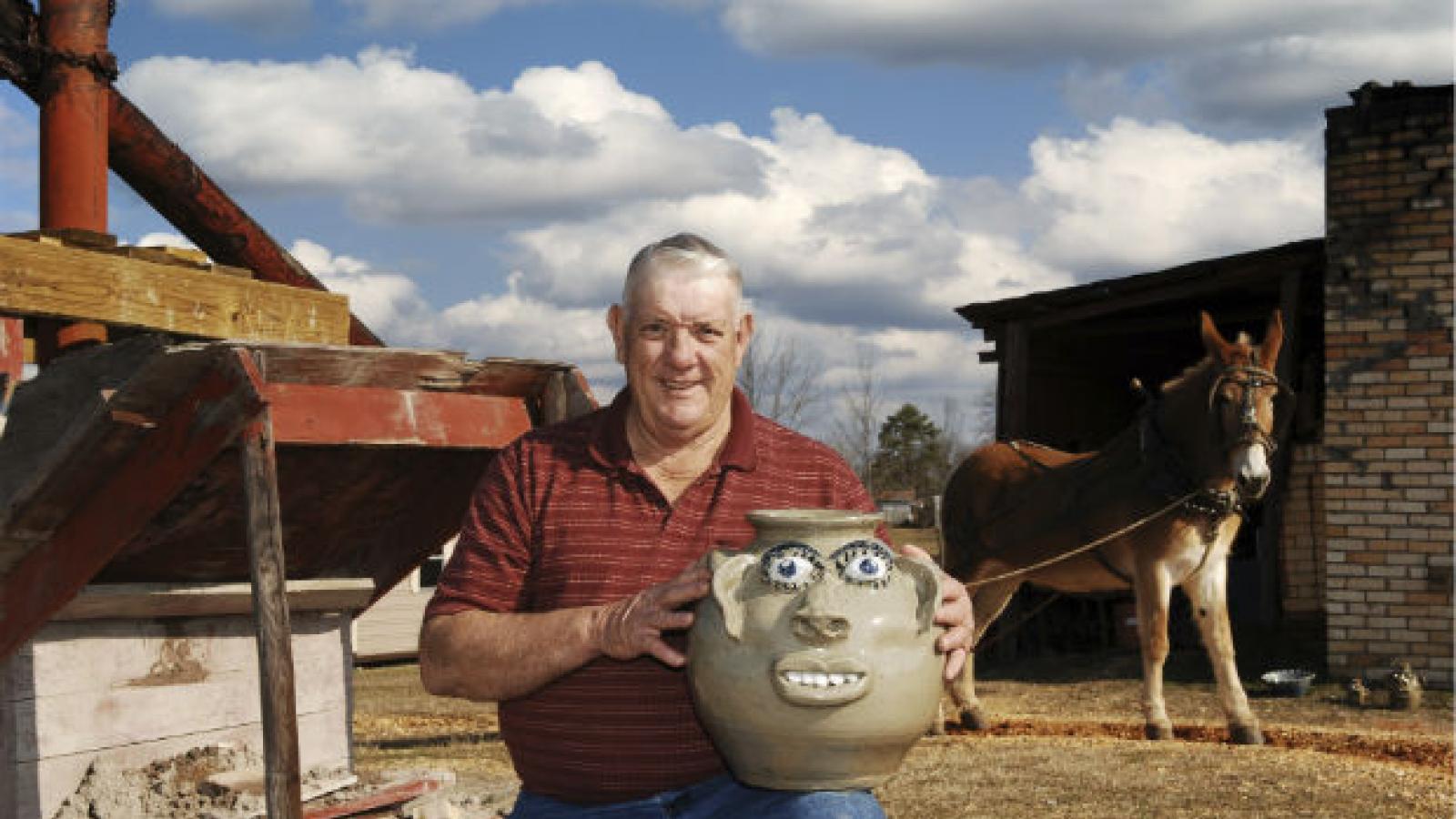 Washington, DC—It is with great sadness that the National Endowment for the Arts acknowledges the death of 1992 National Heritage Fellow Jerry Brown, a potter from Hamilton, Alabama. Brown was a ninth generation potter whose craft honored both traditional forms such as churns, crocks, pitchers, and bowls as well as continued the family's line of humorous face jugs.
When Jerry was young, he and his brother Jack watched their father make pottery in his shop near Sulligent in Lamar County, Alabama. Family tragedies led Jerry to give up pottery for 20 years and work as a logger in the pulpwood industry. During a slack time in the logging business, Brown returned to pottery, finalizing plans to build a pottery shop in 1981. Using his memory of what his father had taught him, and with help from an uncle, Brown put together the necessary elements for making pottery including a mule-drawn mill for mixing newly dug clay.
A survey of Alabama's folk pottery tradition undertaken by the Montgomery Museum of Art led to an exhibition featuring Brown and other potters from northwestern Alabama. The highly successful exhibition helped broaden the market for Brown's work, allowing him to eventually pursue pottery full time.
In addition to his NEA National Heritage Award, the Alabama State Council on the Arts awarded him the 2003 Alabama Folk Heritage Award. That same year, the Jerry Brown Arts Festival, a juried arts festival, launched in Hamilton, and continues to garner awards by the Southeast Tourism Society as a Top Twenty Event.
Visit the National Endowment for the Arts' website to read more about Jerry Brown. A portrait of him by Tom Pich is available for media use. Contact 202-682-5570 to request permission. 
Contact
NEA Public Affairs
202-682-5570