National Endowment for the Arts Statement on the Death of 2008 National Heritage Fellow Bettye Kimbrell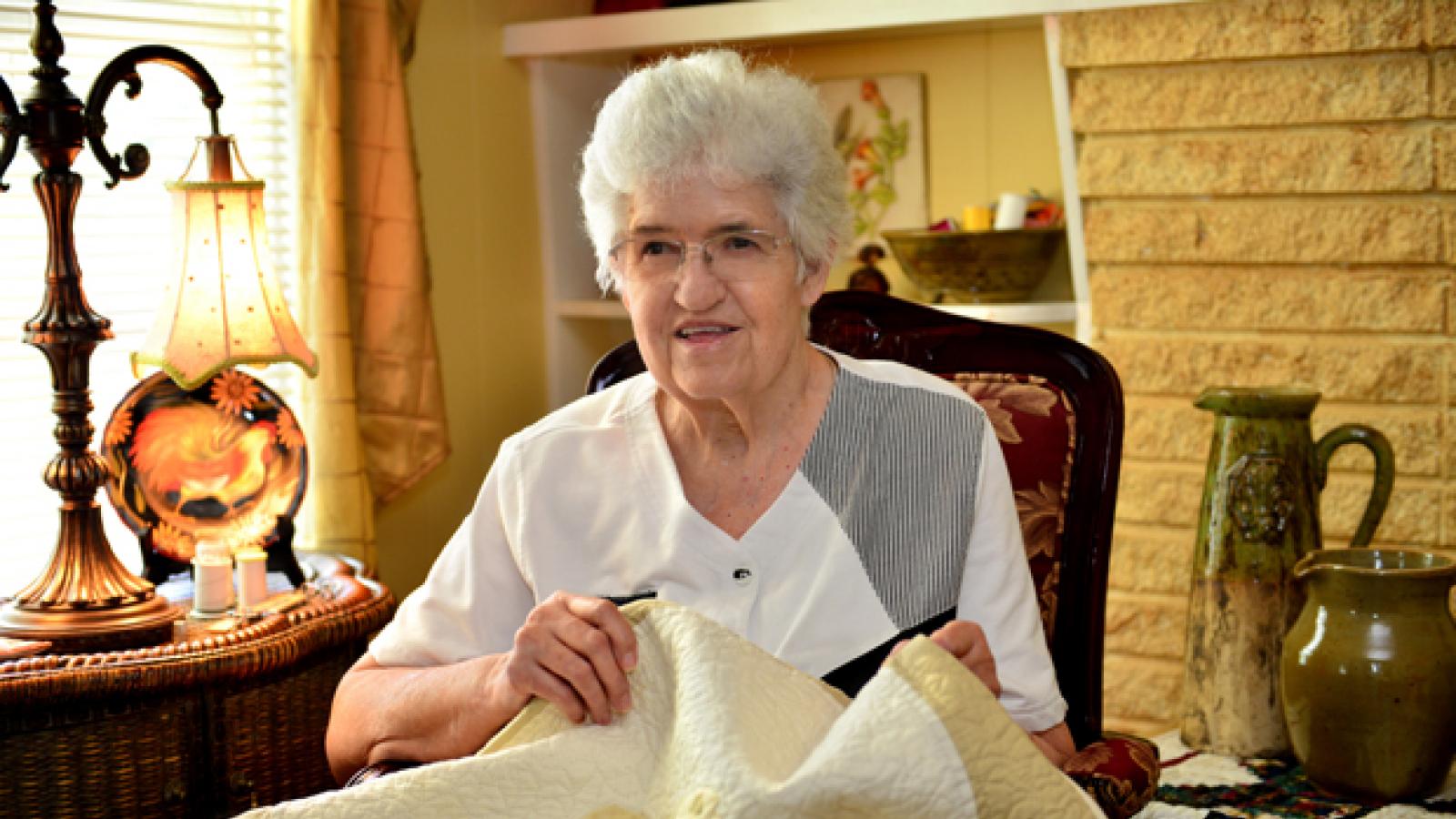 It is with great sadness that the National Endowment for the Arts acknowledges the death of Bettye Kimbrell, a quilter from Mt. Olive, Alabama, and recipient of a 2008 NEA National Heritage Fellowship, the nation's highest honor in the folk and traditional arts.
Kimbrell was raised on a cotton farm in Fayette County, Alabama, and learned to quilt from her grandmother who, as she says, "believed your stitches reflected your character." For quilt backing she used feed and fertilizer sacks, while the fabric was dyed with walnut hulls and yellow root, and cotton from the fields was used for batting. As her quilting skills developed, she began experimenting with new designs and techniques. After she married and moved to Mt. Olive, a friend recommended her to a local department store as someone who could finish quilts for customers and local community members. In the early 1970s, she won her first blue ribbon at the State Fair in Birmingham. In 1979, she organized a quilt show to raise money for the Mt. Olive Community Center, a frame schoolhouse that is now used for social functions and as a nutrition site for senior citizens. Out of this effort came the formation of the North Jefferson Quilters' Guild.
In a 2008 interview with the NEA, Kimbrell discussed why she continued to be inspired to make quilts: "Just the love of the art form and the desire to create. And being respected by my peers for what I can do. God knows I'm still learning. I learn every day…. Having been raised by my grandmother, where every minute was important on the farm because of what we had to do, I think that's stayed with me. So I have a desire to be doing something. And this is something that I can sit in the evening or early morning and do that I truly enjoy."
For more information on Bettye Kimbrell, including a portrait of her by Tom Pich, visit arts.gov. 
Contact
NEA Public Affairs
202-682-5570