National Endowment for the Arts Statement on the Death of NEA National Heritage Fellow Ralph Stanley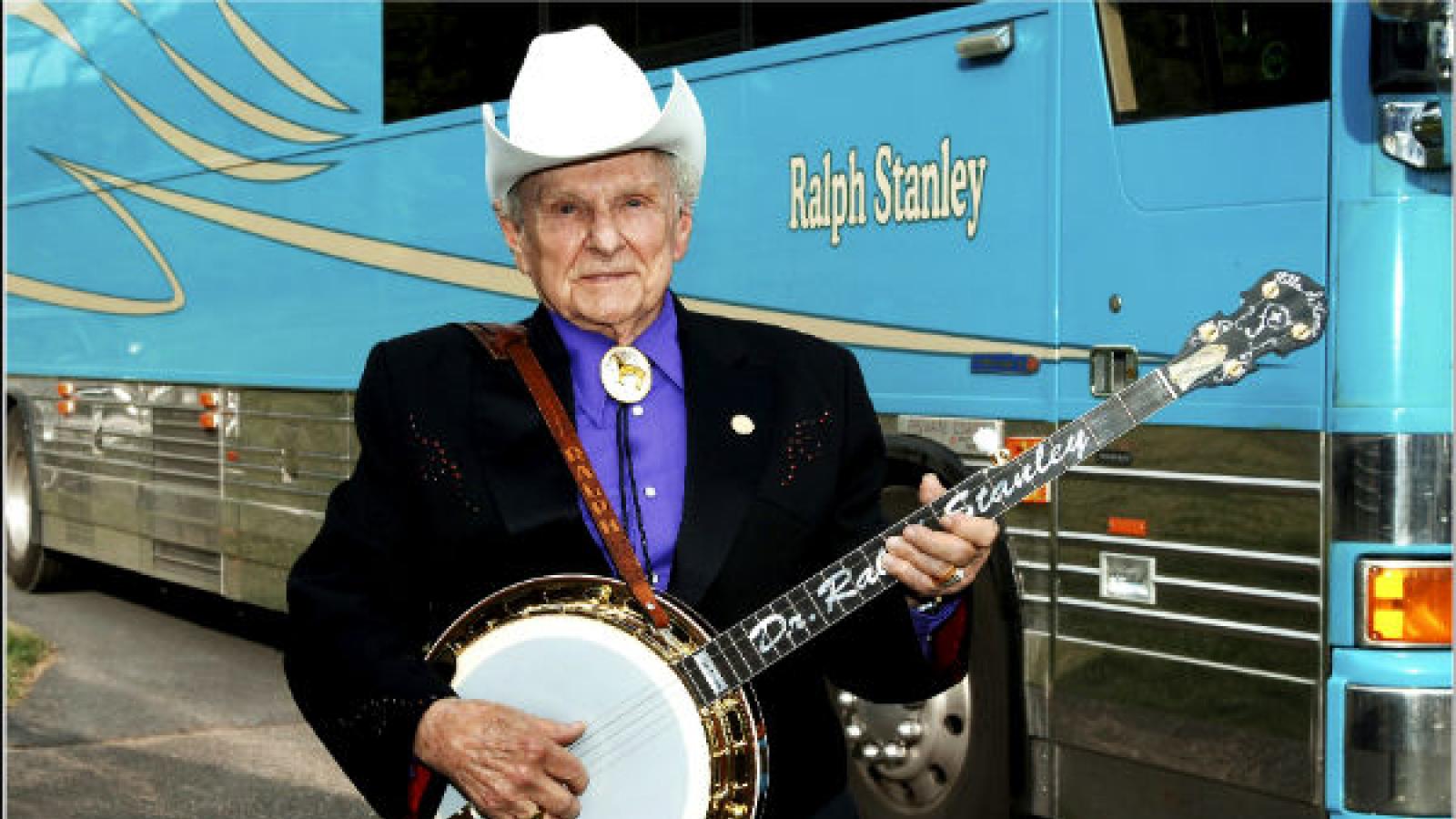 Washington, DC— It is with great sadness that the National Endowment for the Arts acknowledges the passing on Thursday of legendary bluegrass musician Dr. Ralph Stanley, recipient of a 1984 NEA National Heritage Fellowship and a 2004 National Medal of Arts. Stanley was born February 25, 1927, near McClure, Virginia, in the Clinch Mountains. He and his older brother Carter learned ballad singing and claw-hammer-style banjo playing from their mother. Her repertoire ranged from traditional narrative songs to nineteenth-century hymns sung a cappella, which the Stanley Brothers incorporated into their sets when they began playing professionally.
The brothers began performing with Roy Sykes and the Blue Ridge Mountain Boys in 1946, but soon formed their own band, the Stanley Brothers and the Clinch Mountain Boys. They quickly gained a following due to their broadcasts on WCYB in Bristol, Virginia, which reached a five-state area: Kentucky, North Carolina, Tennessee, Virginia, and West Virginia. From 1947 to 1958, the Stanley Brothers recorded with Rich-R-Tone, Columbia, and Mercury record labels, where they defined their signature sound, which revolved around Ralph's mournful vocals and three-finger banjo playing and Carter's masterful lead singing.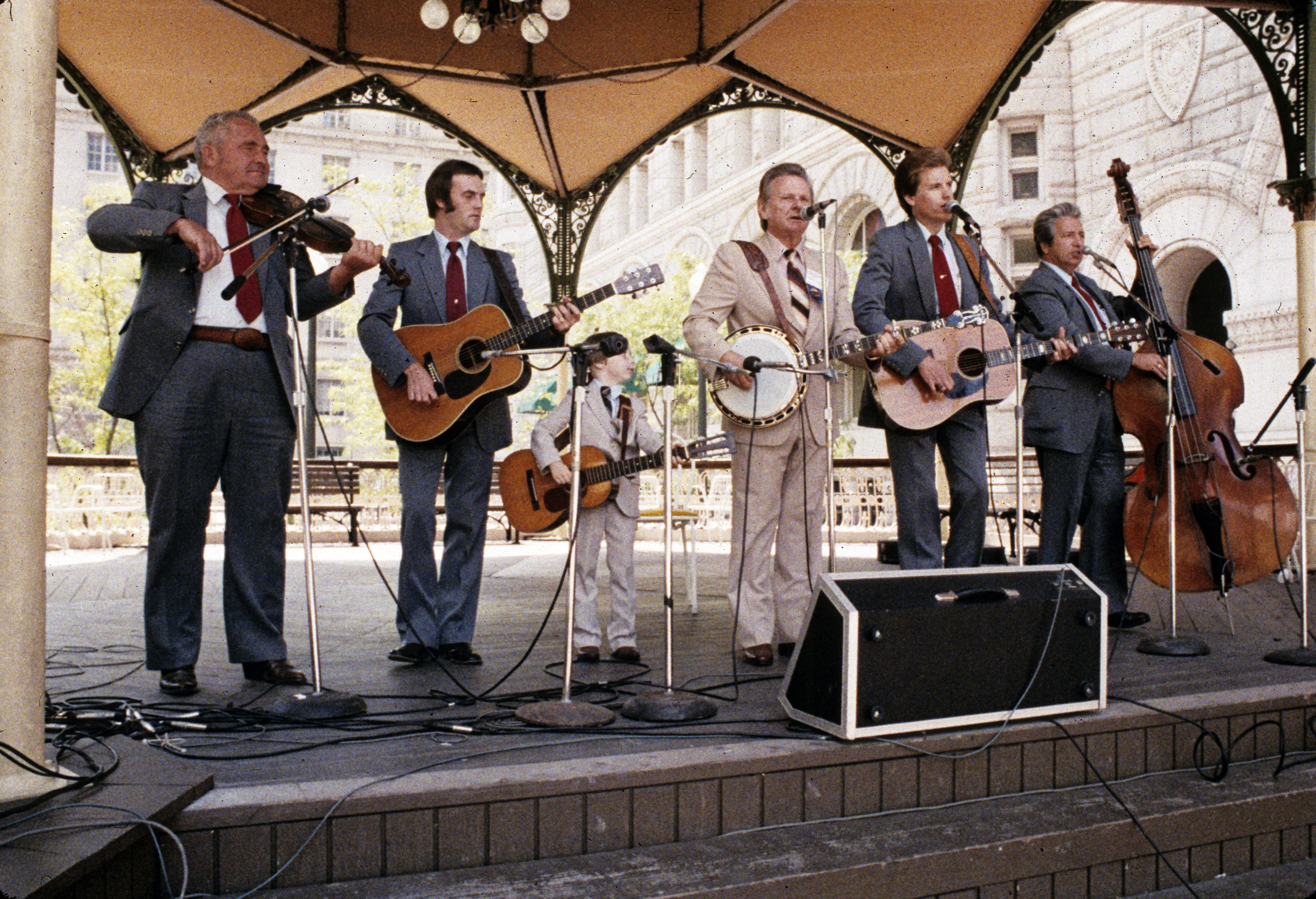 In 1966, Carter died, and after much consideration, Ralph continued his musical career and formed a new band. Many contemporary bluegrass artists have come up through the Clinch Mountain Boys band, including Ricky Skaggs, Keith Whitley, Larry Sparks and Charlie Sizemore. In 2000, his career skyrocketed after his music was used in the movie O Brother, Where Art Thou? (from which his chilling recording of "O Death" won a Grammy Award for Best Male Country Vocal Performance), and in 2002, his band the Clinch Mountain Boys received the Grammy for Best Bluegrass Album for Lost In The Lonesome Pines.
Although Stanley has played primarily a traditional repertoire, he has also written his own songs. "It's something that comes to you. I might write one tonight and I might not write another one for three years. It just hits you, comes on your mind. I've got up at three or four o'clock in the morning, wrote a song or two, maybe wrote three before I went back to bed. If I didn't get up and write them down, I wouldn't have remembered them the next day. One of them was 'Prayer of a Truck Driver's Son.' They were gospel songs. One of them was 'I Want to Be Ready.' There's been so many in so many years. It's hard to remember."
In addition to his NEA National Heritage Award and National Medal of Arts, Stanley also was a member of the Grand Ole Opry and the Bluegrass Hall of Fame and named a Library of Congress Living Legend and a fellow of the American Academy of Arts and Sciences.
Visit the National Endowment for the Arts' website to read more about Ralph Stanley. A portrait of him by Tom Pich is available for media use. Contact 202-682-5570 to request permission.
Contact
NEA Public Affairs
202-682-5570