National Endowment for the Arts Statement on the Death of Teri Rofkar, 2009 National Heritage Fellow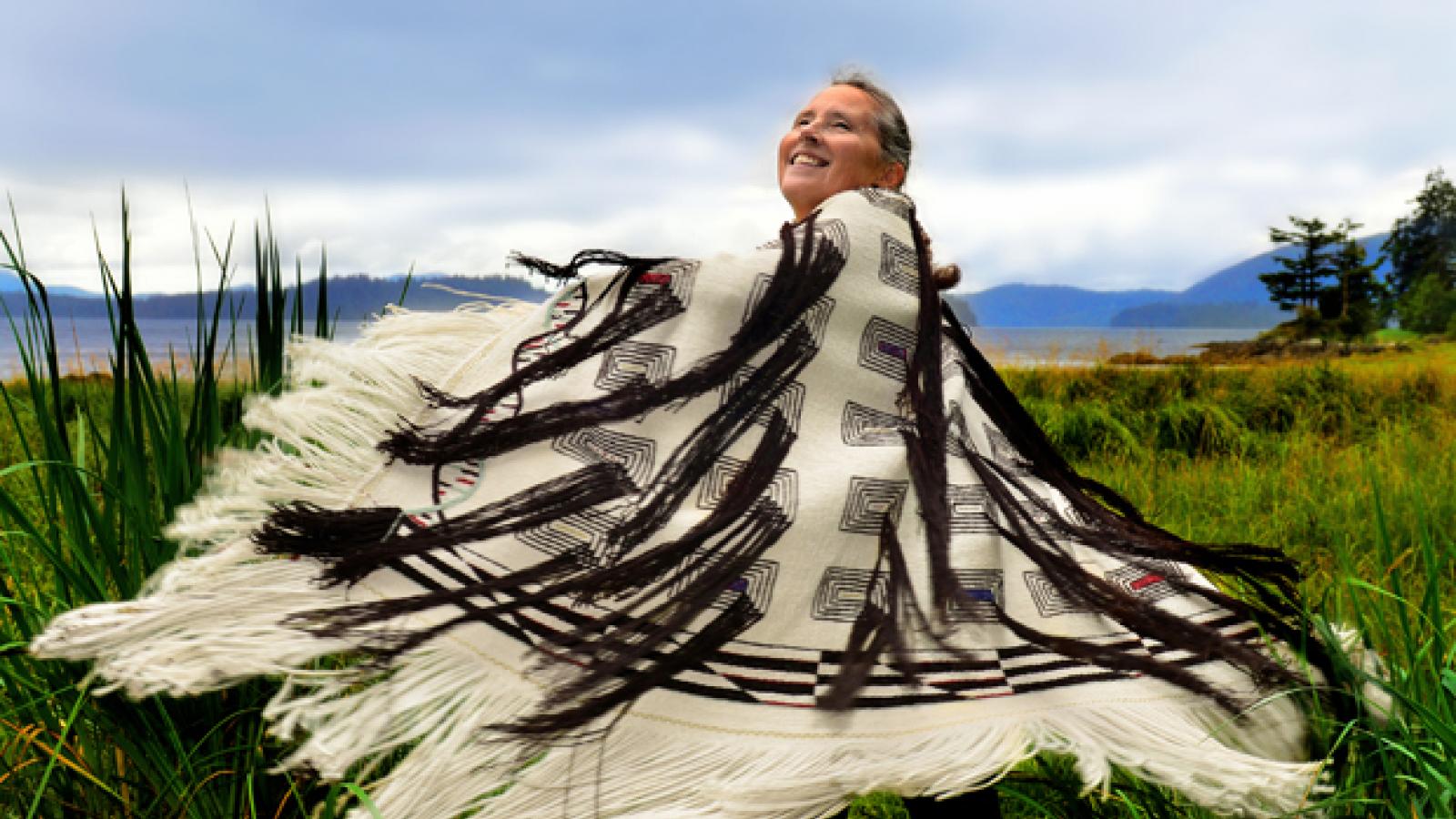 It is with great sadness that the National Endowment for the Arts acknowledges the death of Tlingit weaver and basketmaker Teri Rofkar from Sitka, Alaska, recipient of a 2009 NEA National Heritage Fellowship, the nation's highest honor in the folk and traditional arts.
Teri Rofkar, whose Tlingit name is Chas' Koowu Tla'a, was born into the T'ak dein taan (Raven) Clan from the Snail House. As a young child, she was exposed to traditional methods of weaving by her grandmother. Later, she sought out elders in her community to learn the techniques of weaving baskets and wool. She was known world-wide as a teacher and researcher and as a weaver of the once-lost art form of the Raven's Tail Robe. As a student and teacher at the Southeast Alaska Indian Cultural Center, she worked with other Alaskan Native weavers to relearn the nearly lost techniques of Raven's Tail Robe weaving. She also taught spruce root basketry and cedar root basketry, as well as the use of other materials. She has been instrumental in research and revival of the weaving and basketry traditions of Southeast Alaska, and through her mentorship was responsible for teaching many more weavers.  In 2003, she came to the National Museum of the American Indian to study and analyze cultural material used in basketry and robes. 
In a 2009 interview with the NEA about her work she said, "I'm hoping that the pieces that I create are the teachers. They'll be looking at them, you know, 200 years from now, 'Ah, this is what they were doing.' And I think for me our artwork has such an essence of place. It's such a reflection of just a dynamic, kind of, lifestyle but the huge land, the glaciers, the animals, the ocean, it's so strong and powerful up here. The art has to equally be so strong and powerful."
Visit arts.gov to read the full interview with Teri Rofkar and to see a portrait of her by Tom Pich.
# # #
Contact
NEA Public Affairs
202-682-5570