Statement on the Death of NEA National Heritage Fellow Joe Derrane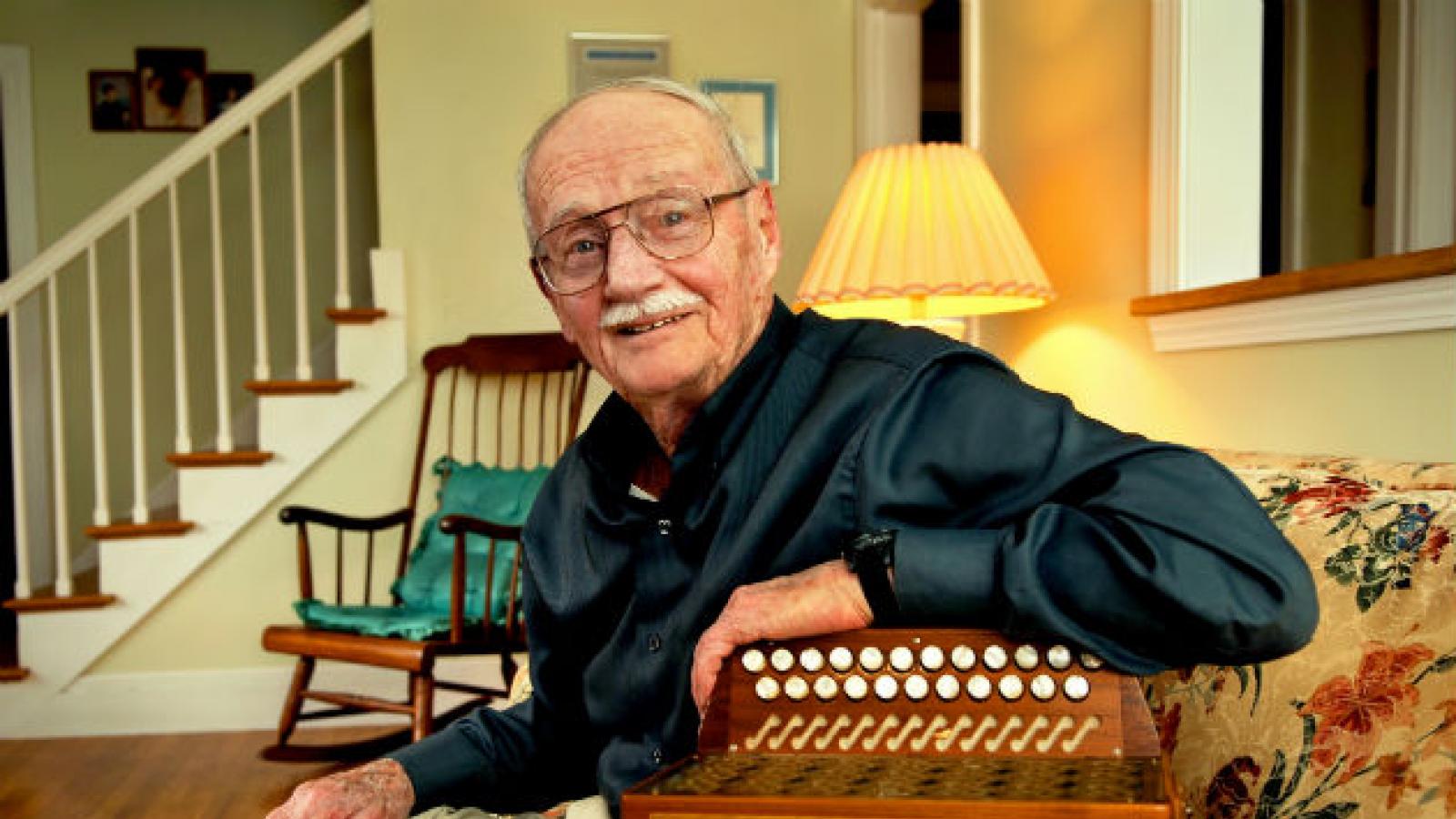 It is with great sadness that the National Endowment for the Arts acknowledges the passing of Irish-American button accordionist and 2004 NEA National Heritage Fellow Joe Derrane.
While a senior at Roxbury Mission High School in Massachusetts, Derrane recorded the first of what eventually became 16, 78-rpm records that changed the course of Irish-American accordion music. These recordings, completed in the late 1940s, featured Derrane on the button accordion performing with a combination of ornamentation, rhythm, power, and polish that became legendary in the Irish-American community, as well as abroad. Joe went on to play piano accordion in ballroom dance bands eventually performing a more eclectic repertoire.
After a long absence from playing the button accordion, Derrane made a triumphant return at the Irish Folk Festival at Wolf Trap Farm Park in Virginia. At that event, his children heard him play for the first time. Master accordionist and 2016 NEA National Heritage Fellow Billy McComiskey said of the performance, "It's really great just to see him. I knew he was really, really good, but I didn't know he was that good."
After that event, Derrane toured internationally, made numerous recordings, composed new tunes, and was named the "Best Male Musician of the Decade (1990-2000)" by the Irish American News. He was featured in the 2008 Keepers of Tradition exhibition at the National Heritage Museum, and received an Artist Fellowship in the Traditional Arts from the Massachusetts Cultural Council in 2012. Even with these accolades, he made an extra effort to teach young accordion students and conduct instructional workshops in all parts of the country.
In a 2004 interview with Mary Eckstein for the NEA, Derrane said, "Most importantly, the music itself is a joy. There's a saying that music has its own rewards and I think that's true. I could come home from work or be frustrated or worried about something and I'd sit down and just start to play and within 10 or 15 minutes the music would take over and all those the worries and concerns would fade into the background. At least for a while."
Contact
NEA Public Affairs
202-682-5570