National Endowment for the Arts Statement on the Death of D.L. Menard, 1994 NEA National Heritage Fellow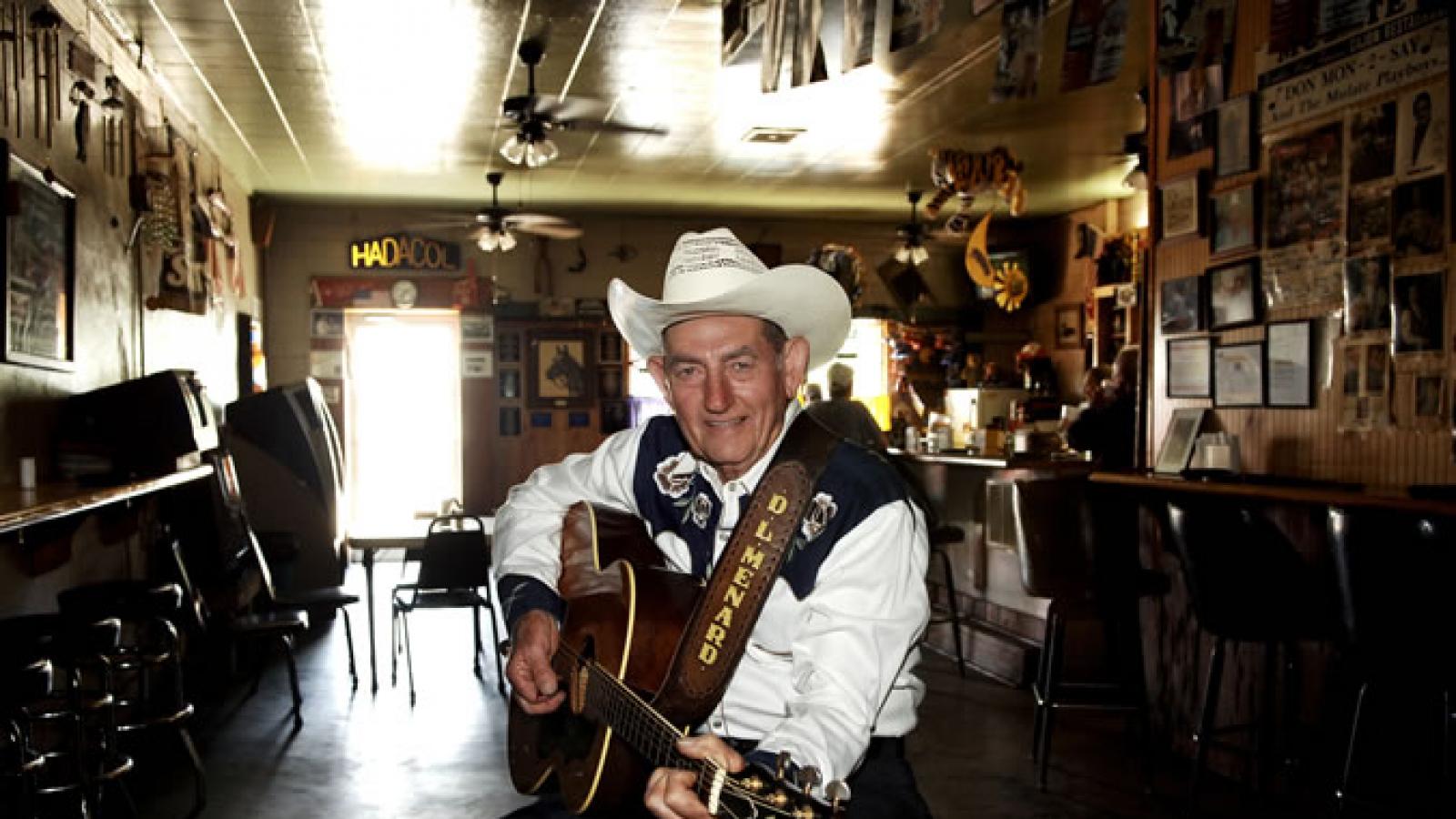 It is with great sadness that the National Endowment for the Arts acknowledges the death of Cajun musician/songwriter Doris Leon "D.L." Menard. Menard was the recipient of a 1994 NEA National Heritage Fellowship – the nation's highest honor in the folk and traditional arts.
D. L. Menard was born in 1932 outside of Erath, Louisiana, near the sugarcane farms and saltwater marshes of Vermilion Parish. Six months after buying his first guitar from a Montgomery Ward catalog, Menard went on stage, playing his first dance job, accompanying Elias Badeaux and the Louisiana Aces.
With the Louisiana Aces, he started to compose his own lyrics in French, and in 1960, the band recorded his "Vales de Jolly Roger" for Swallow Records. The following year he composed La Porte d'en Arriere ("The Back Door"). Within a week of being recorded, the song was a huge success with local listeners. Its popularity surprised everyone, including Menard. In June 2014, the song landed No. 72 on Rolling Stone's list of 100 Greatest Country Songs of All Time. It sold more than 500,000 copies in the year it was released. In 2009, he was inducted into the Louisiana Music Hall of Fame.
Menard received the NEA National Heritage Fellowship the same year as Texas fiddler Johnny Gimble, Arab-American oud master Simon Shaheen, and Irish fiddler Liz Carroll. Carroll recalled being at a professional crossroads at that moment, but that sharing company with Menard helped inspire her to stay the course as a full-time musician. "There was something about being in the company of all those people," she told NEA Folk & Traditional Arts Director Cliff Murphy, "that said, 'Hey, you are doing the right thing all these years. You should stick with it.'"
In addition to music, Menard learned to make rocking chairs from ash lumber and dry hardwood rounds and opened a shop next to his house. His wife, Lou Ella, wove the seats. When he appeared at festivals, he often demonstrated chairmaking when he wasn't playing music.
For more information about D.L. Menard, visit arts.gov.
Contact
NEA Public Affairs
202-682-5570