National Endowment for the Arts Statement on the Death of Elaine Hoffman Watts, 2007 NEA National Heritage Fellow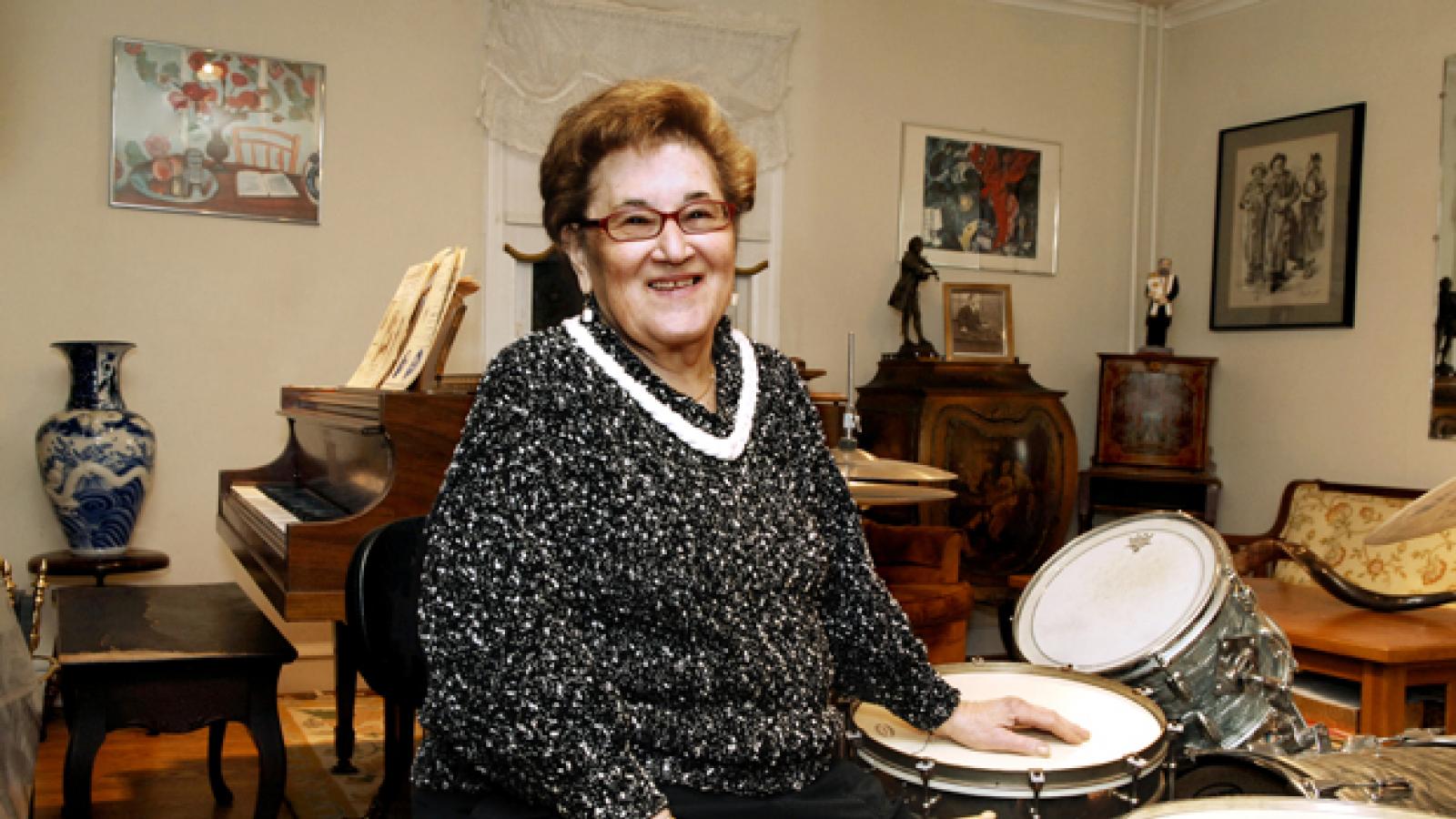 It is with great sadness that the National Endowment for the Arts acknowledges the death of klezmer musician Elaine Hoffman Watts from Ardmore, Pennsylvania, recipient of a 2007 NEA National Heritage Fellowship—the nation's highest honor in the folk and traditional arts.
Elaine Hoffman Watts' family came to the United States from a town near Odessa in the former Soviet Union. Her father, Jacob Hoffman, was a prominent member of a klezmer band that was recorded in the 1920s and played xylophone with the Philadelphia Orchestra. Watts received training from her father and uncles in the family's repertoire of polkas, freilachs, mazurkas, shers, and other tunes of Eastern European Jewish musical tradition and became the first woman graduate in percussion from the Curtis Institute of Music. With many opportunities before her, Watts chose to maintain the three-generation family tradition of playing klezmer music at weddings, bar mitzvahs, and other social events. She was also a dedicated educator, who taught private lessons to all varieties of drummers, and was an active teacher in the klezmer revival through programs such as KlezCamp.
Watts' dedication to the klezmer family tradition is the subject of the 2011 documentary film Eatala: A Life in Klezmer. The film was produced by the Philadelphia Folklore Project, with whom she had a longstanding association. Watts and her daughter, trumpeter and vocalist Susan Watts, were the driving force behind the much-celebrated klezmer group, The Fabulous Shpielkes.
In a 2007 interview with the NEA, Watts discussed learning how to play the drums from her father: "The music my daughter and I play is the klezmer I learned from my daddy. It was the music we played in our house. I started playing drums when I was a little girl-- five, six, seven, I don't remember exactly. My father was my mentor, my teacher. He would take me to the cellar and sit me down at the drums and he would play the klezmer on the xylophone. He was a genius xylophone player. Klezmer-shmezmer. I didn't know what he was talking about! He would show me what to play, the beat. It was a certain beat, and that's what I learned. I didn't take formal lessons until I was 12. I didn't know how to read music, I just knew the rudiments. I knew how to play because Daddy taught me, but I had no idea whose footsteps I was following in."
For more information about Elaine Hoffman Watts, visit the NEA website.
Contact
NEA Public Affairs
202-682-5570