National Endowment for the Arts Statement on the Death of Harry Mitchell Shourds 1989 NEA National Heritage Fellow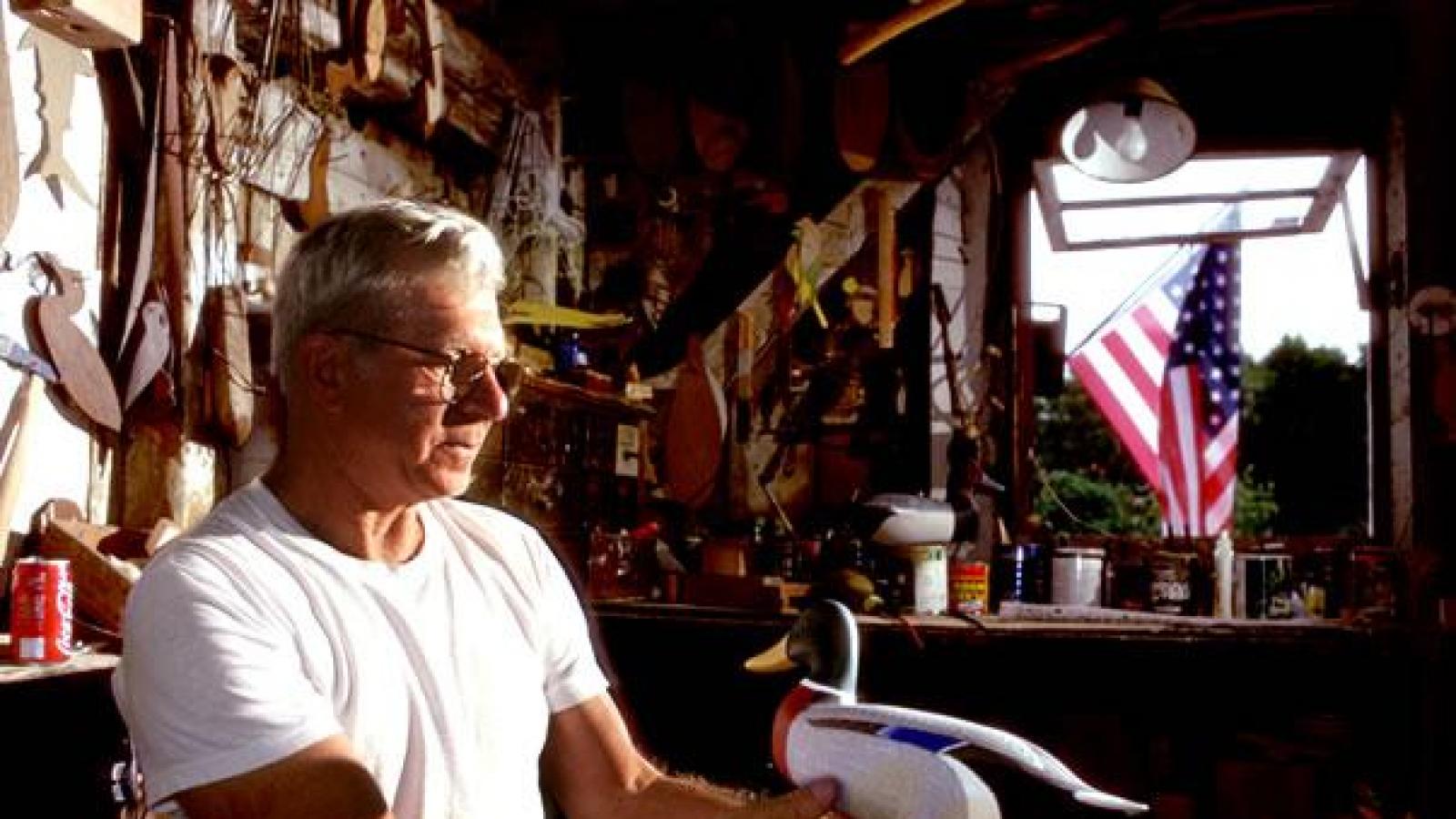 It is with great sadness that we announce the passing of master decoy carver Harry V. Shourds. Shourds was the recipient of a 1989 NEA National Heritage Fellowship – the nation's highest honor in the folk and traditional arts. He was the first New Jersey resident to win this prestigious award. 
He was born July 24, 1930, and grew up on the New Jersey coast.  Shourds is a third-generation decoy carver and has been carving since early childhood. In the 1960's he chose the path of a full-time decoy carver over the family tradition of house painting. Unbeknownst to him, this decision led to their last name becoming synonymous with the world's best decoy carvers. 
His attention to detail and perfectionism with his art showed through each time he completed a decoy.
In describing his own distinctive style of carving, Shourds said, "I use Jersey white cedar, which grows in the swamp, for the wood. It is a wood that's used on boats and shingles. It's a durable wood for outdoor use. The decoys are made in two pieces, the top half, and the bottom half. Both halves are hollowed out to make them light, and it gives them air space so they won't crack over the years.... Then, that's put together and caulked, just like you would a boat, so it won't leak. The head is put on separately and nailed from the top in case it is broken with usage.... There's an insert put in the bottom with a chisel where you put lead, about five ounces, in for ballast so that when the decoy is thrown out, if it lands upside down, it will roll over and sit right in the water.... You want it to ride right in the water so it swims like a duck." Once the construction is completed, Shourds adds a "little leather thong on the front of it to tie the anchor rope to" and then seals and paints the decoy to make it ready for use.
Despite that proud family history, Shourds said, "I hate to copy someone else, even if it's someone in my family.... I make my own ducks. And I think each one (in my family) did. You can tell my grandfather's duck from my father's duck, and you can tell my duck."
For more information about Harry V. Shourds, visit arts.gov.
Contact
NEA Public Affairs
202-682-5570