National Endowment for the Arts Statement on the Death of National Medal of Arts Recipient Miriam Colón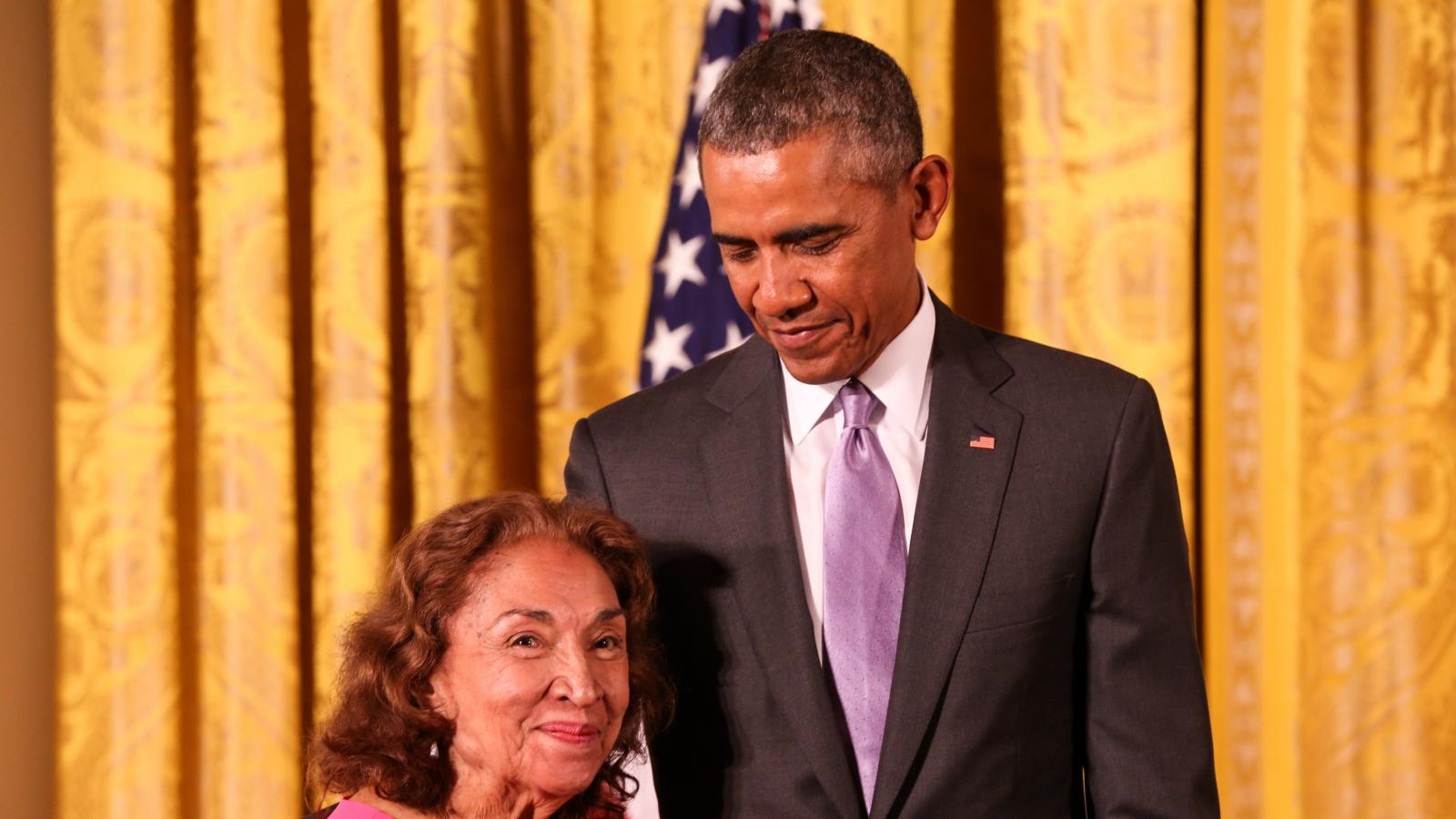 It is with great sadness that the National Endowment for the Arts acknowledges the passing of Miriam Colón, recipient of a 2014 National Medal of Arts for her contributions to acting and innovations in American theater. At the National Medal of Arts ceremony, a citation read about Colón described her as "a trailblazer in television, theater, and film" who "helped open doors for generations of Hispanic actors." We join the film and theater community in mourning her death while celebrating her life and her contributions to art.
She acted in many of her high school plays, and her film debut at age 15 in Los Peloteros brought her to the Lee Strasburg Acting Studio in New York City. Colón acted in 90 films and more than 250 television episodes, including Tony and Gina's mother Georgina Montana in Scarface; a New Mexican healer in Bless Me, Ultima; and Abuelita in the TV series Better Call Saul. In 1993, she received an Obie Award for lifetime achievement in Off Broadway Theater. Fifty years ago, Colón founded the Puerto Rican Traveling Theater, where she was the artistic director through 2014.
Contact
NEA Public Affairs
202-682-5570