National Endowment for the Arts Announces 2018-2019 NEA Big Read Grants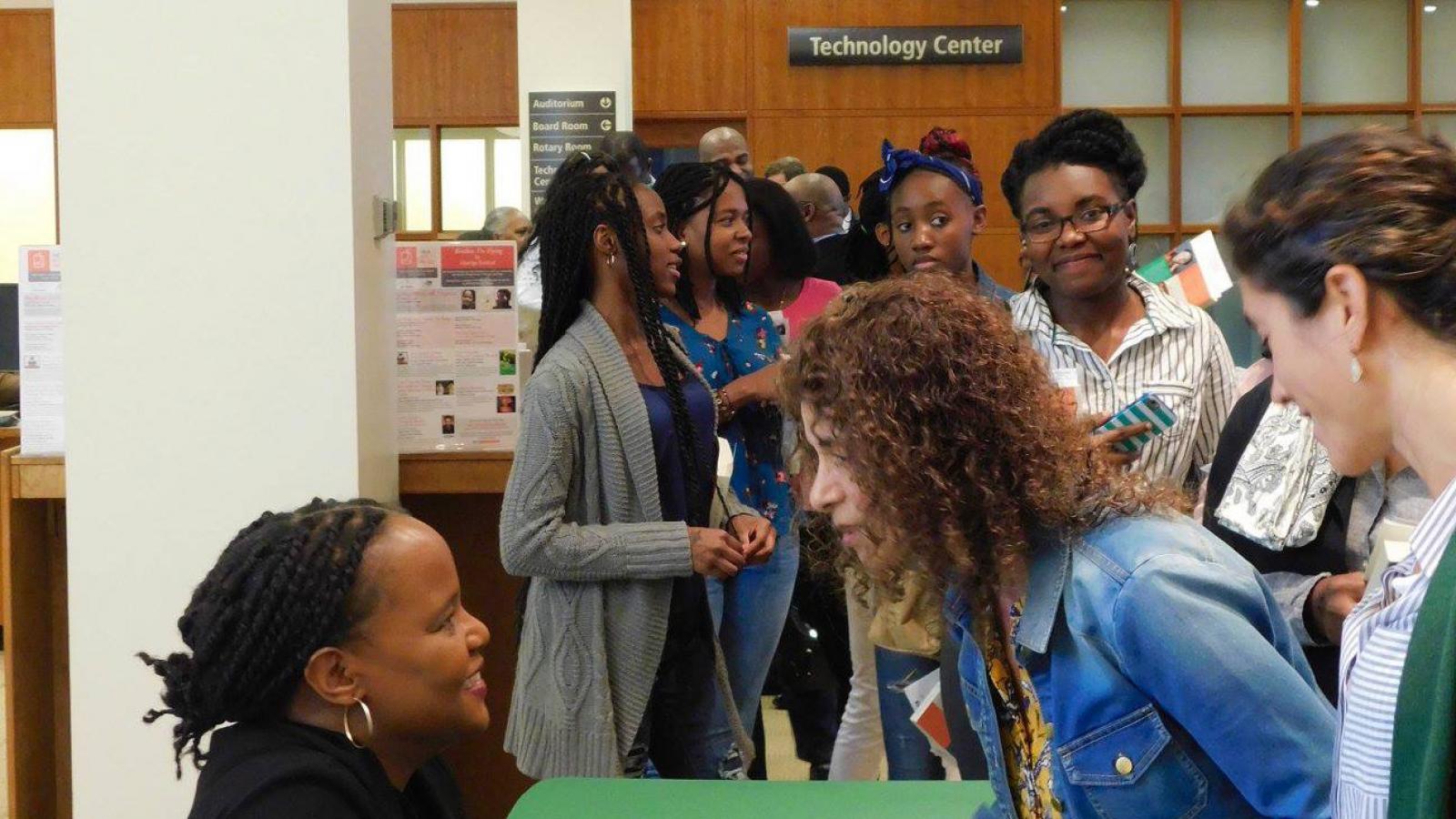 Washington, DC—The National Endowment for the Arts will bring communities across the country together over the next year to read, celebrate, and connect over great works of literature. Today the National Endowment for the Arts announced 79 NEA Big Read grants totaling more than $1 million to organizations to host projects between September 2018 and June 2019 in 34 states plus Puerto Rico. The NEA Big Read is a national initiative of the National Endowment for the Arts in partnership with Arts Midwest, which broadens our understanding of our world, our communities, and ourselves through the joy of sharing a good book. The main feature of the NEA Big Read is a grants program, which is managed by Arts Midwest.
"The National Endowment for the Arts is proud to support opportunities for communities across the nation, both small and large, to take part in the NEA Big Read," said NEA Acting Chairman Mary Anne Carter. "This program encourages people to not only discuss a book together, but be introduced to new perspectives, discuss the issues at the forefront of our own lives, and connect with one another at events."
This year's NEA Big Read projects will focus on 25 works of literature, ranging from Roz Chast's graphic memoir Can't We Talk About Something More Pleasant? to Dinaw Mengestu's novel The Beautiful Things That Heaven Bears to Joy Harjo's collection of poetry How We Became Human. Grants range from $5,000 to $15,000 to organizations such as school districts and universities, libraries, and arts organizations.
Communities hosting NEA Big Read events develop specific programming related to their Big Read selection, designed to engage a wide range of community members. For instance, as part of the 2017-2018 Big Read programs:
Massillon Museum in Ohio developed an exhibition by fantasy artist Charles Vess, featuring original illustrations that will be included in the forthcoming 50th-anniversary edition of Ursula K. Le Guin's A Wizard of Earthsea. Vess also gave a keynote address, shared insights on his personal correspondences with the late Le Guin, and connected with high school students. (In the coming year, Massillon Museum will present programming around Ron Rash's Burning Bright.)
The Pennyroyal Arts Council in Kentucky had record participation with Emily St. John Mandel's Station Eleven. A short story writing contest was covered by the local NPR station, garnering many entrants who had their stories published in a Big Read booklet and shared at a local event. (In the coming year, Pennyroyal will present programming around Tim O'Brien's The Things They Carried.)
Hope College in Michigan's closing event displayed artwork by 750 middle school, high school, and college students that was inspired by their reading of Julie Otsuka's When the Emperor Was Divine. (In the coming year, Hope College will present programming on Emily St. John Mandel's Station Eleven).
In addition to the organizations that have received NEA Big Read grants in the past, this year there are 27 organizations which are first-time NEA Big Read grantees, such as the Odessa Council for the Arts & Humanities in Texas, which will focus on Station Eleven, and Universidad del Turabo in Puerto Rico, which will focus on In the Time of the Butterflies.
About the NEA Big Read
Since the program began in 2006, the National Endowment for the Arts has funded more than 1,400 NEA Big Read programs, providing more than $19 million to organizations nationwide. In addition, Big Read activities have reached every Congressional district in the country. Over the past 11 years, grantees have leveraged more than $44 million in local matching funds to support their NEA Big Read programs. More than 4.9 million Americans have attended an NEA Big Read event, approximately 82,000 volunteers have participated at the local level, and 39,000 community organizations have partnered to make NEA Big Read activities possible. For more information about the NEA Big Read, please visit arts.gov/neabigread.
About the National Endowment for the Arts
Established by Congress in 1965, the National Endowment for the Arts is the independent federal agency whose funding and support gives Americans the opportunity to participate in the arts, exercise their imaginations, and develop their creative capacities. Through partnerships with state arts agencies, local leaders, other federal agencies, and the philanthropic sector, the NEA supports arts learning, affirms and celebrates America's rich and diverse cultural heritage, and extends its work to promote equal access to the arts in every community across America. Visit arts.gov to learn more about NEA.
About Arts Midwest
Arts Midwest promotes creativity, nurtures cultural leadership, and engages people in meaningful arts experiences, bringing vitality to Midwest communities and enriching people's lives. Based in Minneapolis, Arts Midwest connects the arts to audiences throughout the nine-state region of Illinois, Indiana, Iowa, Michigan, Minnesota, North Dakota, Ohio, South Dakota, and Wisconsin. One of six non-profit regional arts organizations in the United States, Arts Midwest's history spans more than 25 years. For more information, please visit artsmidwest.org.
Contact
Media contact: Liz Auclair, auclaire@arts.gov, 202-682-5744
For general inquiries: Arts Midwest, neabigread@artsmidwest.org, 612-238-8010