National Endowment for the Arts Selects Jen Hughes as Director of Design and Creative Placemaking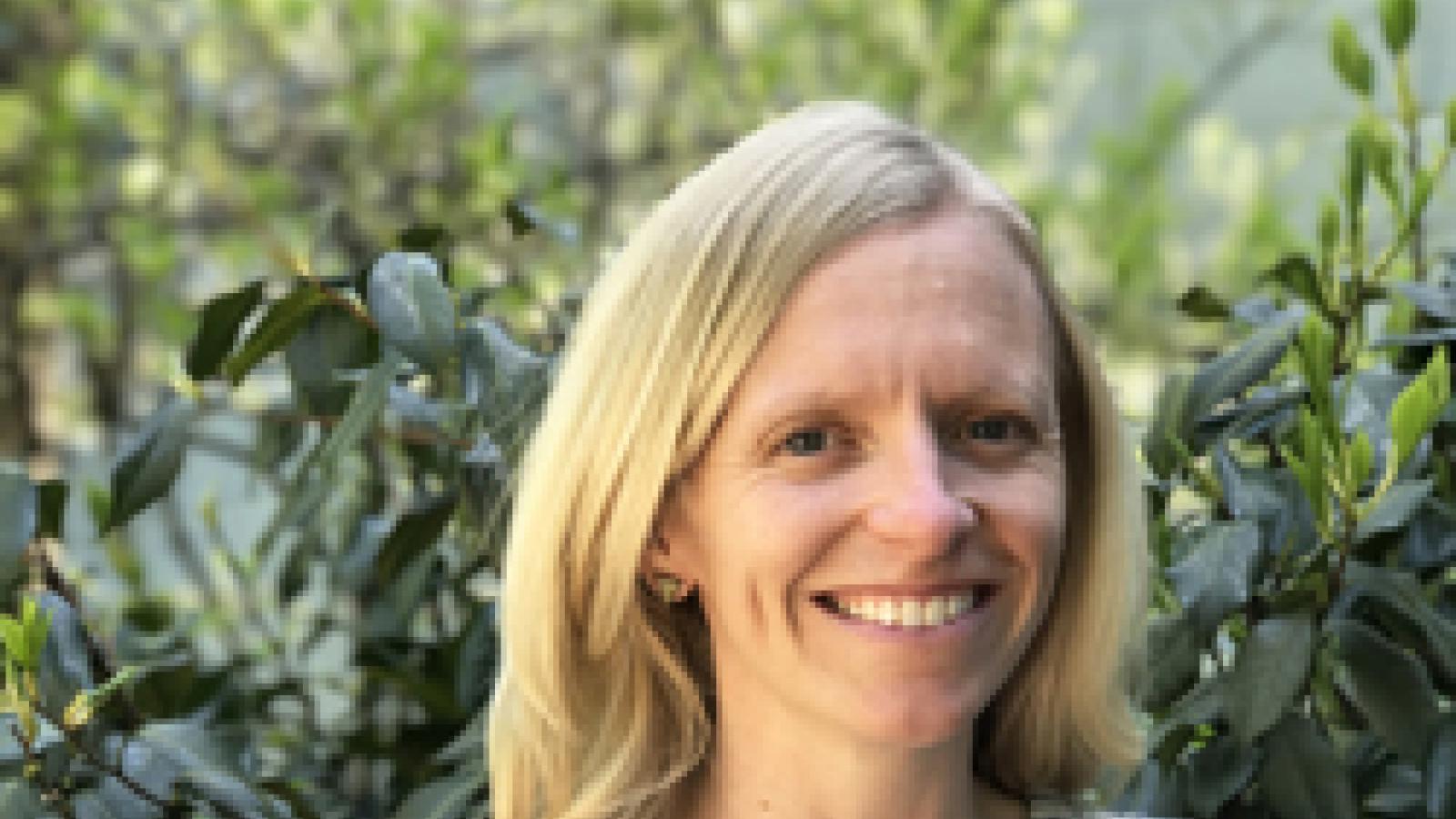 Washington, DC—Jen Hughes has been selected as the National Endowment for the Arts director of Design and Creative Placemaking. Hughes has served as acting director of Design since June 2017, and will continue to oversee grant portfolios that support the design and creative placemaking fields at the National Endowment for the Arts. Hughes will also manage leadership initiatives that include the Mayors' Institute on City Design and the Citizens' Institute on Rural Design.
"The National Endowment for the Arts will continue to benefit from Jen Hughes's experience and knowledge, as well as her ability to build relationships that advance the NEA's work in design and creative placemaking," said Jane Chu, chairman of the National Endowment for the Arts. "We look forward to supporting her in her ongoing efforts to advance this important work in both urban and rural communities, all across our country."
Prior to her work at the NEA, Hughes was an urban planner for the District of Columbia and has held communications and business consulting positions in the private sector. Hughes was recognized by Impact Design Hub's 40 under 40, honoring innovative leaders working at the intersection of design and public good.
Since 2011, Hughes has served in multiple roles as design specialist and community solutions specialist at the NEA, playing a significant role in shaping the agency's creative placemaking and social impact design investments. At the NEA, she has managed federal, philanthropic, and local relationships to strategically integrate arts, culture, and design into comprehensive community development plans. Via collaborations with the NEA Office of Research, she has helped to drive an evaluation agenda to assess the impacts of arts and culture on American communities. She has served as the arts and cultural liaison for notable federal initiatives such as White House Council for Strong Cities Strong Communities, Promise Zones, and Rebuild by Design competition. Hughes has presented on more than 40 public panels on the topics of design and creative placemaking, and was invited to represent the United States at the Edinburgh Festivals International Delegate Programme.
A Philadelphia native, she has a bachelors in management from the Wharton School at the University of Pennsylvania and a masters in city planning from University of California, Berkeley with a focus on community development and design.
"It is a true honor to be at the National Endowment Arts and serve in a role that supports designers, artists, and culture bearers that are strengthening the nation's communities in creative ways," said Hughes. "Every day, I come to work inspired by the designers and creative placemakers who are making a positive difference, and pushing the fields to new frontiers. In this new role, I am committed to supporting their aspirations and the cities, towns, and tribal communities that are tapping design, arts, and culture to shape their future."
Hughes replaces Jason Schupbach who stepped down as director of Design and Creative Placemaking in June 2017.
Learn more about the NEA's work in design and creative placemaking at arts.gov.
About the National Endowment for the Arts
Established by Congress in 1965, the NEA is the independent federal agency whose funding and support gives Americans the opportunity to participate in the arts, exercise their imaginations, and develop their creative capacities. Through partnerships with state arts agencies, local leaders, other federal agencies, and the philanthropic sector, the NEA supports arts learning, affirms and celebrates America's rich and diverse cultural heritage, and extends its work to promote equal access to the arts in every community across America. Visit arts.gov to learn more about NEA.
Contact
NEA Public Affairs, publicaffairs@arts.gov, 202-682-5570