National Endowment for the Arts Statement on the Death of Clarence Fountain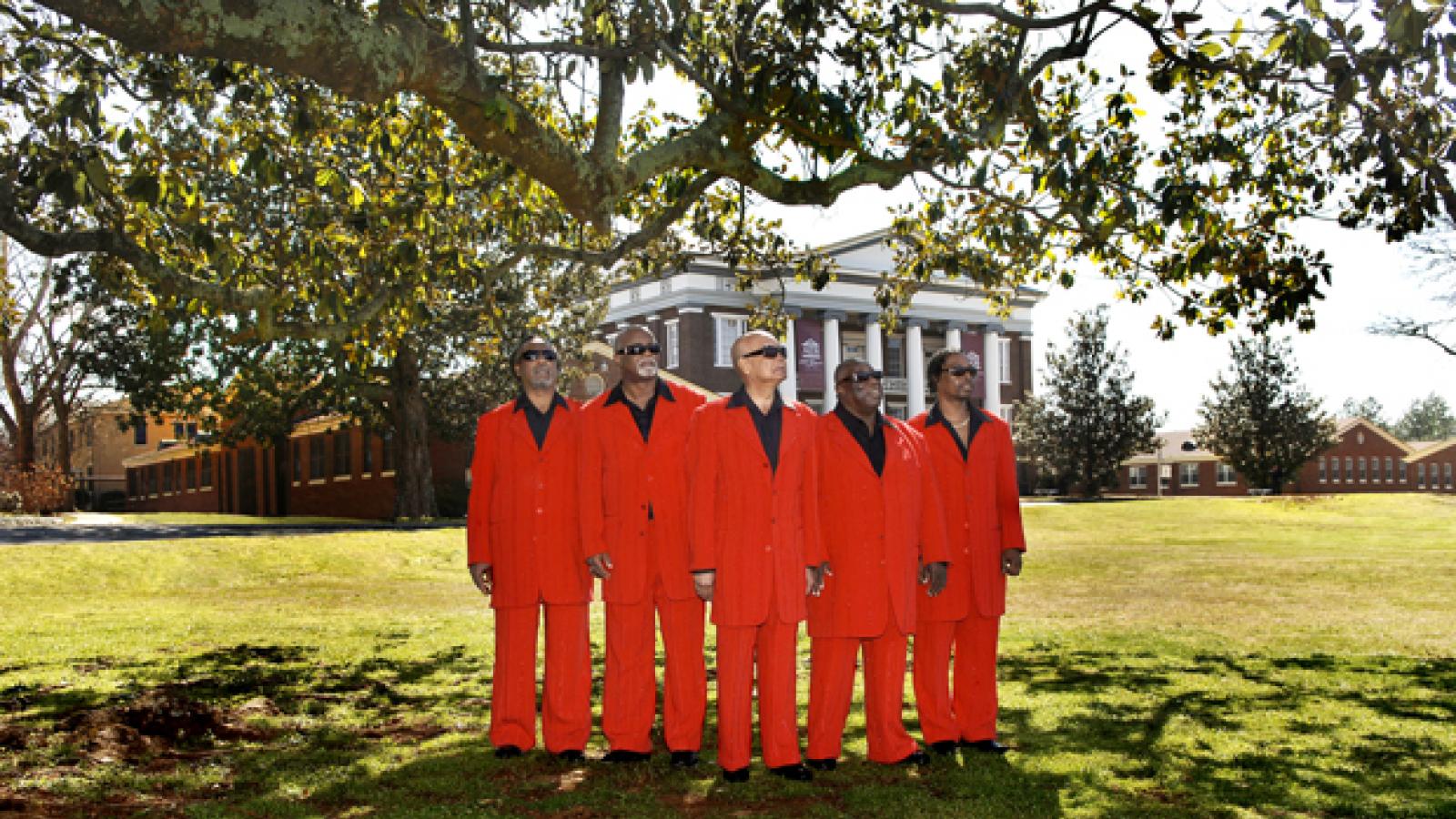 It is with great sadness that the National Endowment for the Arts acknowledges the death of gospel singer Clarence Fountain, recipient with his band, the Blind Boys of Alabama, of a 1994 NEA National Heritage Fellowship—the nation's highest honor in the folk and traditional arts.
Clarence Fountain grew up in a churchgoing and musical family in Selma, Alabama. He lost his sight at age two, and at age eight, enrolled in Alabama's Talladega Institute for the Deaf and Blind. There, Fountain joined a large boys choir and learned to read music in Braille. Inspired by the weekly CBS radio broadcasts of the Golden Gate Quartet, a popular gospel group of that time, he and his friends decided to start their own gospel singing group. Calling themselves the Happyland Singers, they soon changed their name to the Blind Boys and started singing together as a sextet in 1939.
The Blind Boys were on the forefront of the transition from the restrained "jubilee harmony style" of worship singing to "gospel" group singing. This new style featured a shouting and preaching lead singer, often accompanied by a rhythm and blues-influenced instrumentation, including electric guitar, piano, and sometimes horns and drums. Fountain said, "You have to feel the spirit deep in your gut, and you have to know how to make someone else feel it." By the late 1940s, the Blind Boys were touring full-time, performing for segregated audiences in churches and schools. Under Fountain's direction, the Blind Boys had their first hit recording in 1949 with "I Can See Everybody's Mother But Mine."
Despite opportunities to popularize their music, the Blind Boys continued to perform their hard-driving traditional gospel sound, touring around the United States and abroad. In 2009, the Blind Boys of Alabama received a Grammy Lifetime Achievement Award.
For more information about Clarence Fountain, visit the NEA's website.
Contact
NEA Public Affairs, publicaffairs@arts.gov, 202-682-5570