National Endowment for the Arts Statement on the Death of NEA Jazz Master Lorraine Gordon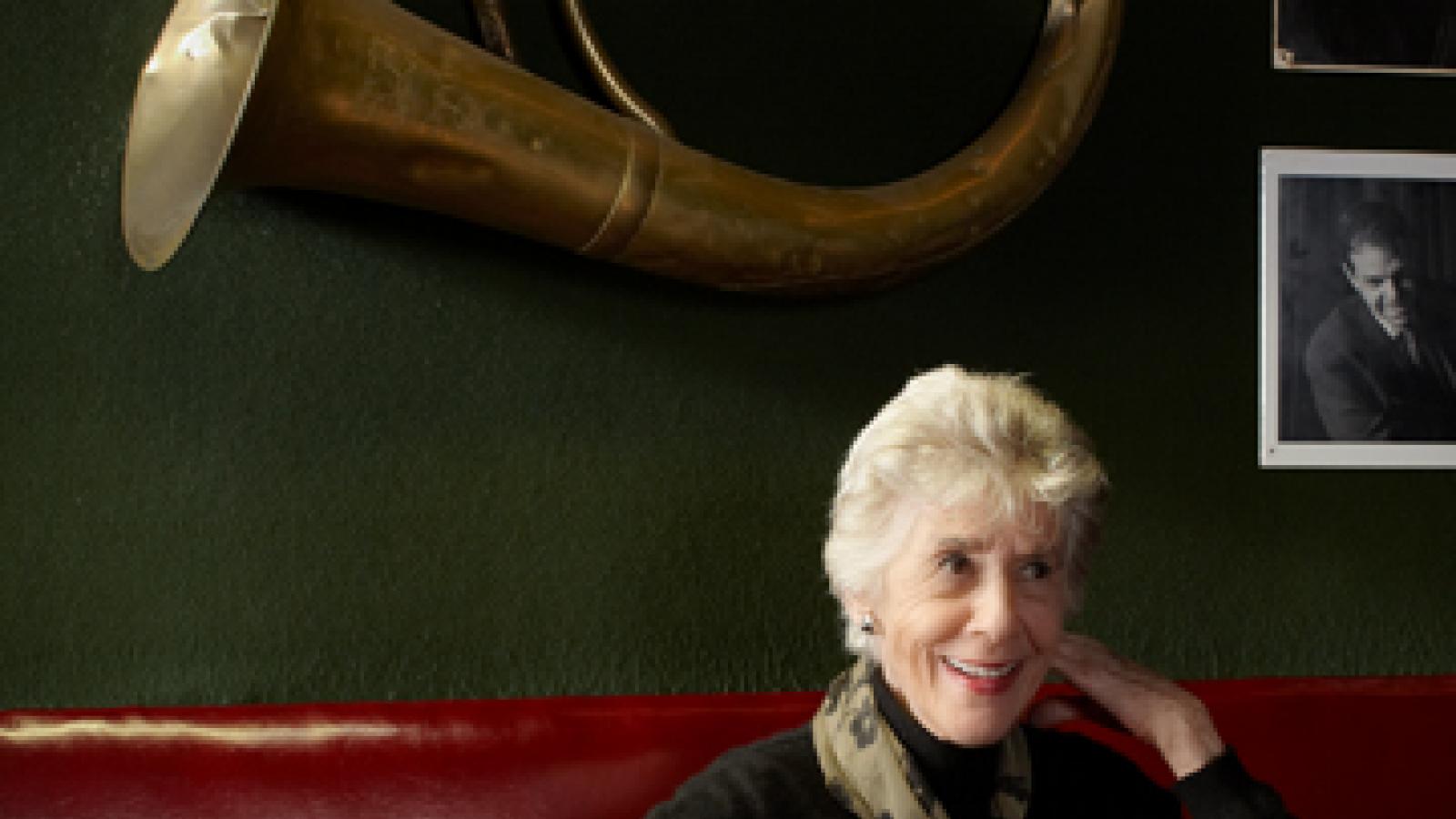 It is with great sadness that the National Endowment for the Arts acknowledges the passing of Lorraine Gordon, owner of legendary New York City jazz club the Village Vanguard and 2013 recipient of the A. B. Spellman NEA Jazz Masters Fellowship for Jazz Advocacy. We join the jazz community in mourning her death while celebrating her life and many contributions to jazz.
Growing up in Newark, New Jersey, Lorraine Gordon née Stein became a jazz fan in her teenage years. Her first husband was Alfred Lion, co-founder of the Blue Note record label. Together, they worked tirelessly throughout the 1940s to record such legendary jazz artists as Sidney Bechet and Thelonious Monk. After the Lions divorced, Lorraine married Max Gordon, founder and owner of the Village Vanguard in New York City. Gordon was a regular at her husband's establishment, listening to the music as the club's reputation increased among jazz musicians. Soon after Sonny Rollins recorded his three-album set A Night at the Village Vanguard in 1957, the Vanguard became the place to record a live jazz album, with its exceptional acoustics and intimate space. In 1989 Gordon's husband passed away. She closed the club for one day, then reopened it the next. Gordon took over ownership and management of their beloved Vanguard for the rest of her life, maintaining the club's legacy of showcasing great jazz. In an NEA Jazz Moment, Lorraine Gordon describes coming to the Vanguard: "Once you get down those stairs, you're in heaven. You're away from the world, you're in a womb. It's lovely."
For more information on Lorraine Gordon, including a podcast, video tribute, and additional NEA Jazz Moments, visit arts.gov.
Contact
NEA Public Affairs
202-682-5570