National Endowment for the Arts Statement on the Death of NEA Jazz Master Nancy Wilson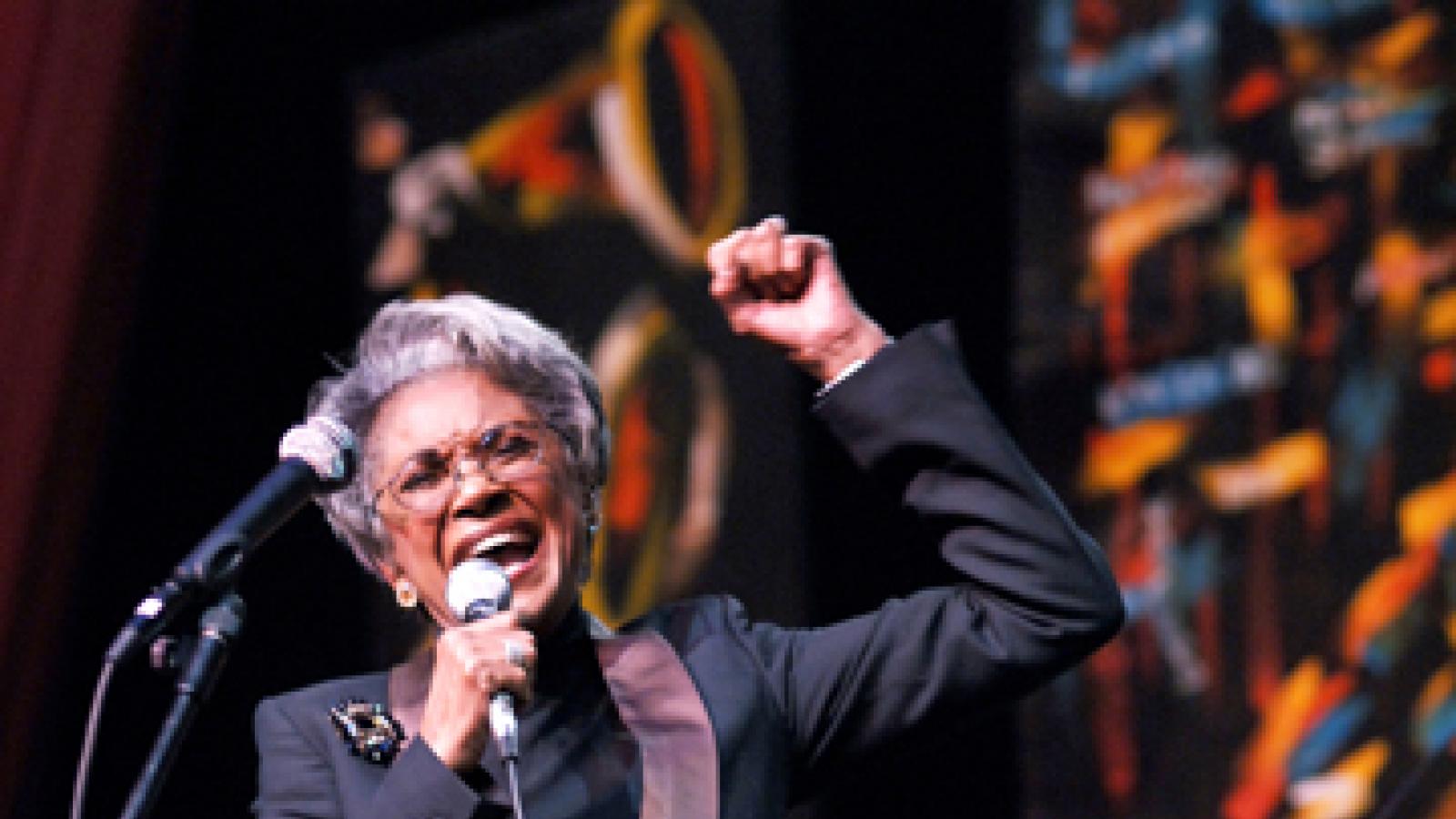 It is with great sadness that the National Endowment for the Arts acknowledges the passing of Nancy Wilson, vocalist, broadcaster, and 2004 NEA Jazz Master, the nation's highest honor in jazz. We join the jazz community in mourning her death while celebrating her life and many contributions to jazz.
Nancy Wilson first found her voice singing in church choirs, but found her love of jazz in her father's record collection. It included albums by Jimmy Scott, Nat "King" Cole, Billy Eckstine, Dinah Washington, and Ruth Brown; this generation of vocalists had a profound influence on Wilson's singing style. She began performing on the Columbus, Ohio, club circuit while still in high school, and in 1956 she became a member of Rusty Bryant's Carolyn Club Band.
She also sat in with various performers, such as Cannonball Adderley, who suggested that she come to New York. There, she was signed by Capitol Records in 1959 and recorded 37 original albums for the label, including her first hit "Guess Who I Saw Today," and a collaborative album with Adderley that solidified her standing in the jazz community and provided the foundation for her growing fame and career. During her years with Capitol, she was second in sales only to the Beatles.
Wilson also worked in television, where in 1968 she won an Emmy Award for her NBC series, The Nancy Wilson Show. She performed on The Andy Williams Show and The Carol Burnett Show and appeared in series such as Hawaii Five-O, The Cosby Show, Moesha, and The Parkers.
She received numerous awards and accolades, including two Grammy Awards and honorary degrees from Berklee School of Music and Central State University in Ohio. Wilson also hosted NPR's Jazz Profiles, a weekly documentary series, from 1986 to 2005.
Although she often crossed over to pop and rhythm-and-blues recordings, she still is best known for her jazz performances and performed with such jazz greats as Art Farmer, Benny Golson, and Hank Jones, and teamed with pianist Ramsey Lewis for a pair of highly regarded recordings.
In a 2007 interview with the National Endowment for the Arts, Wilson said, "I've always surrounded myself with great jazz musicians although what I was singing might not have been considered jazz. It's probably because I did not scat in the Ella or Betty Carter tradition. Because I didn't do those things, maybe some of the jazz critics did not think that I was [a jazz singer]. But it didn't bother me. I figured if I was true to myself, if I sang the things I liked, it would touch people's heart and their ears and they would hear, and they would feel. I think that that's what a master is, if you can do that."
More information on Nancy Wilson, including the full interview, is available at arts.gov. In addition, the Smithsonian Jazz Oral History Program, supported by the National Endowment for the Arts, has an oral history with Wilson available.
Contact
NEA Public Affairs
202-682-5570