Statement by National Endowment for the Arts Chairman Jane Chu on NEA Staff Member Sidney "Pepper" Smith III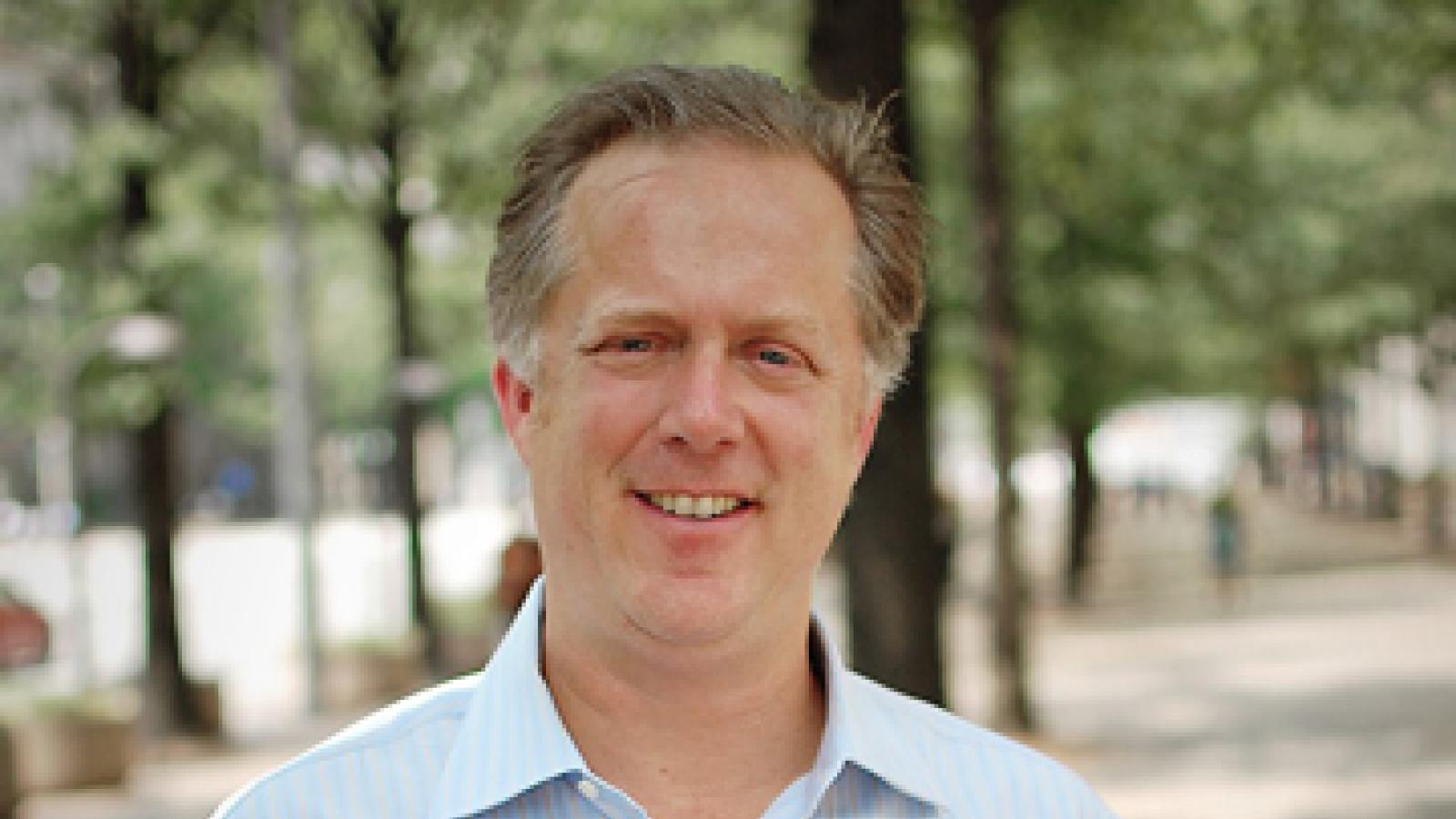 It is with great sadness that I acknowledge the passing of Sidney "Pepper" Smith III, artist communities and presenting & multidisciplinary works specialist at the NEA. Pepper passed away on December 28, 2017.
We at the NEA grieve over this loss and send our thoughts and prayers to his family, especially his wife, the Reverend Jennifer Ovenstone Smith, and son, Andrew Austin Ovenstone Smith. Pepper was known at the NEA for his dedication to his field and the artists it supports. He approached everything he did with thoughtfulness, sincerity, and hard work and we are all fortunate to have known and worked with him. He will be greatly missed.
Recently NEA staff contributed their art-full wish list for an NEA blog. Pepper's submission shows his history with Mississippi and love of literature and music:
For my magical holiday gift, I'll visit Bois Sauvage for a crawfish boil under lights strung between Spanish oaks and talk with people about humidity and horseshoe crabs. Later in the evening we'd bring up Yoknapatawpha and let Sing, Unburied, Sing and Light in August hang out for a bit. Both books trace marginalized people in the state of Mississippi and examine twisted legacies of race, culture, and power. It might take Faulkner [author of Light in August], who dropped out of college, time to start talking with Stanford grad Jesmyn Ward [author of Sing, Unburied, Sing], but eventually they'd get into it. The works are on speaking terms. Someone would probably be burning citronella candles to keep the mosquitoes at bay and we'd listen to Mose Allison and Fred McDowell, but they'd get drowned out by the radio. I'd call a long-gone bar band from the Delta, The Tangents, to come over and set up. Take a skiff out on the bayou or maybe go down to the Gulf of Mexico and walk on the beach. Stars on the water are hard to beat. Having some time to sit in a boat and look at the stars seems like the ultimate art-full gift.
Sidney "Pepper" Smith, NEA Artist Communities and Presenting & Multidisciplinary Works Specialist
Pepper Smith began his career at the NEA in 2006, working as a special assistant in the Chairman's office on the Operation Homecoming initiative. He joined the Public Affairs office in 2007, working on the NEA's audio features and NEA Big Read and also writing articles for the NEA's blog and NEA Arts magazine. In May 2010 he became the artist communities and presenting specialist in the Multidisciplinary Division, where he assisted organizations from around the country in applying to the NEA for grants.
Smith was born and raised in Mississippi. He received his BA in literature from Millsaps College in Jackson, Mississippi, and his master's degree in journalism from the University of Mississippi in Oxford. Among his positions before coming to the NEA, he served as editor of the Rejoice! Magazine at the Center for the Study of Southern Culture at University of Mississippi, taught sixth-grade students in Honduras, was a journalism instructor at Mississippi College, and served in the Peace Corps in Sichuan, China.
Pepper Smith's life will be celebrated at a service on Saturday, January 6, 2018 at 2:00 p.m. at St. John's Episcopal Church in Ellicott City, Maryland, and on January 27 at 2:00 p.m. in Oxford, Mississippi. More information about Smith is available here.
Contact
NEA Public Affairs, publicaffairs@arts.gov, 202-682-5570