Michael Orlove Named National Endowment for the Arts Director of States, Regional, and Local Partnerships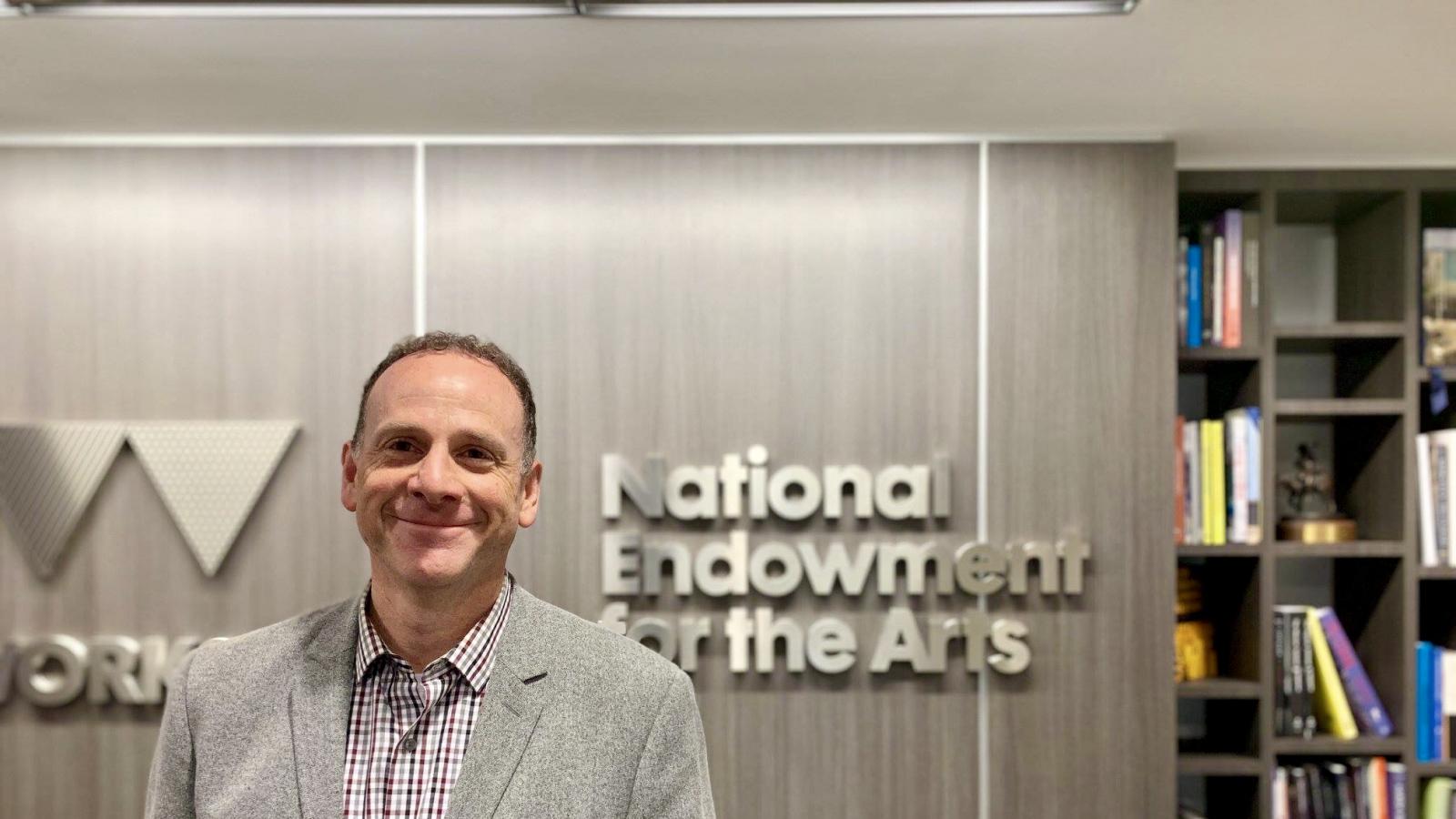 The National Endowment for the Arts is pleased to announce that Michael Orlove is the new director of States, Regionals, and Locals Partnerships, a new position at the agency. He will take on this new position on Monday, April 1, 2019.
Since 2012, Michael Orlove has served as director of Artist Communities and Presenting & Multidisciplinary Works. In this new position, Orlove will oversee the agency's work with the state arts agencies and regional arts organizations as well as grants to local arts agencies. In addition, Orlove will continue his work in overseeing international activities at the Arts Endowment with International Activities Specialist Guiomar Ochoa, including joining Acting Chairman Mary Anne Carter this month at the upcoming Eighth World Summit on Arts & Culture in Kuala Lumpur, Malaysia.
Mary Anne Carter, acting chairman of the National Endowment for the Arts said, "I believe it particularly fitting that an individual who has in-depth knowledge of our agency and its priorities, coupled with a broad knowledge of those organizations we serve, be named to oversee a portfolio that is responsible for distributing more than 40 percent of our grant dollars. I want to thank NEA staff members Jen Eskin and Andi Mathis for their oversight of these areas over the past 18 months and I look forward to working with Michael in this new position."
"I am beyond excited to have the honor to take on this new, expanded role at the National Endowment for the Arts. In my six-years at the Arts Endowment, I have learned a great deal about the fundamental role the regional and state arts agencies play in sustaining the vitality of the arts. I enter this role with plenty of ideas, enthusiasm, and curiosity but also knowing I have a great deal to learn." 
More information on Michael Orlove is available at arts.gov. A search for a new director of Artist Communities and Multidisciplinary Works will be launched soon. The job listing will be available at usajobs.gov.
Contact
NEA Public Affairs
202-682-5570